Pension Pac-Man and Ripples
Topics for this week include teacher pensions, using ChatGPT, and resources for creating a positive classroom environment.
Happy Friday
T.G.I.F. Teacher Newsletter #81
In today's newsletter…
Teacher pension costs have tripled over the last two decades, but the increased costs have not led to better benefits for teachers and other school district employees.
Educators can use ChatGPT, an AI-powered chatbot, to help with lesson planning and back-to-school activities.
Resources for creating a positive classroom environment, building relationships with students, and personal and professional development are available for teachers.
The News
Here are some articles that grabbed my attention.
Growth
Personal Development and Wellness Resources
Beautiful Spaces - Workplace design can impact our performance and well-being. Research on environmental psychology shows that shaping your workplace can help you become your best self at work.
Just Do It - Karl Pilkington is a British television presenter, author, comedian, and actor. He is best known for his work on the Ricky Gervais Show and the travel documentary series An Idiot Abroad. He said, "You won't get anything done by planning." Some sort of plan is necessary to complete a project or achieve a goal, but it will never happen without "the doing". There is something to be said for learning as you go.
Jam On - Music has the power to evoke wonder and awe in people by triggering the production of brain chemicals associated with pleasure and reward. Listening to music can synchronize brain waves, creating a sense of connection. Music can also reduce stress, deepen breathing, and lower heart rate, leading to a feeling of being more connected to others and the world around us.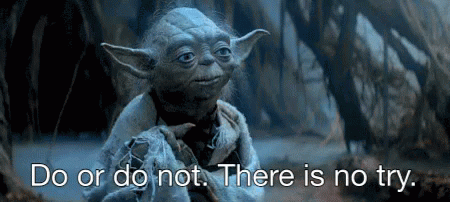 Inspiration
"Music expresses that which cannot be put into words and that which cannot remain silent." - Victor Hugo
As I was driving to meet the rest of the Summertime Painters for work this week, "Every Minute" by JJ Grey and MOFRO started playing. The sun was shining and it reminded me of all there is to be grateful for.
Feels so good to be warm - in the sun
Loving every minute of living
So good to be warm - in the sun
Loving every minute of living
Favorite Things
Simplification - Over the years I have simplified my teaching wardrobe. It's turned into a rotation of outfits. Here are 10 reasons why wearing the same things often can simplify your life.
Support - I've sent out the T.G.I.F. Teacher Newsletter for 81 weeks in a row. I've started to develop a weekly routine that has helped me manage this Friday deadline. I'm very thankful to Joan, Wayne, Perry, Merry, Laura, Sherri, and Erin for their support. I currently use a service called "Buy Me a Coffee" which gives readers the option to support this newsletter. If you'd like to support the T.G.I.F. Teacher Newsletter click here and THANK YOU!
❤ Enjoy this Newsletter?
🍵 Show Your Support, 🛍 Shop The Store, 👕 Buy Some Swag, 🤗 Share It