Weekly Report
Reading for Fun and Relevant Science
Topics for this week include reading for pleasure, making science relevant, and the beauty of brain breaks.
TGIF Teacher Newsletter
#92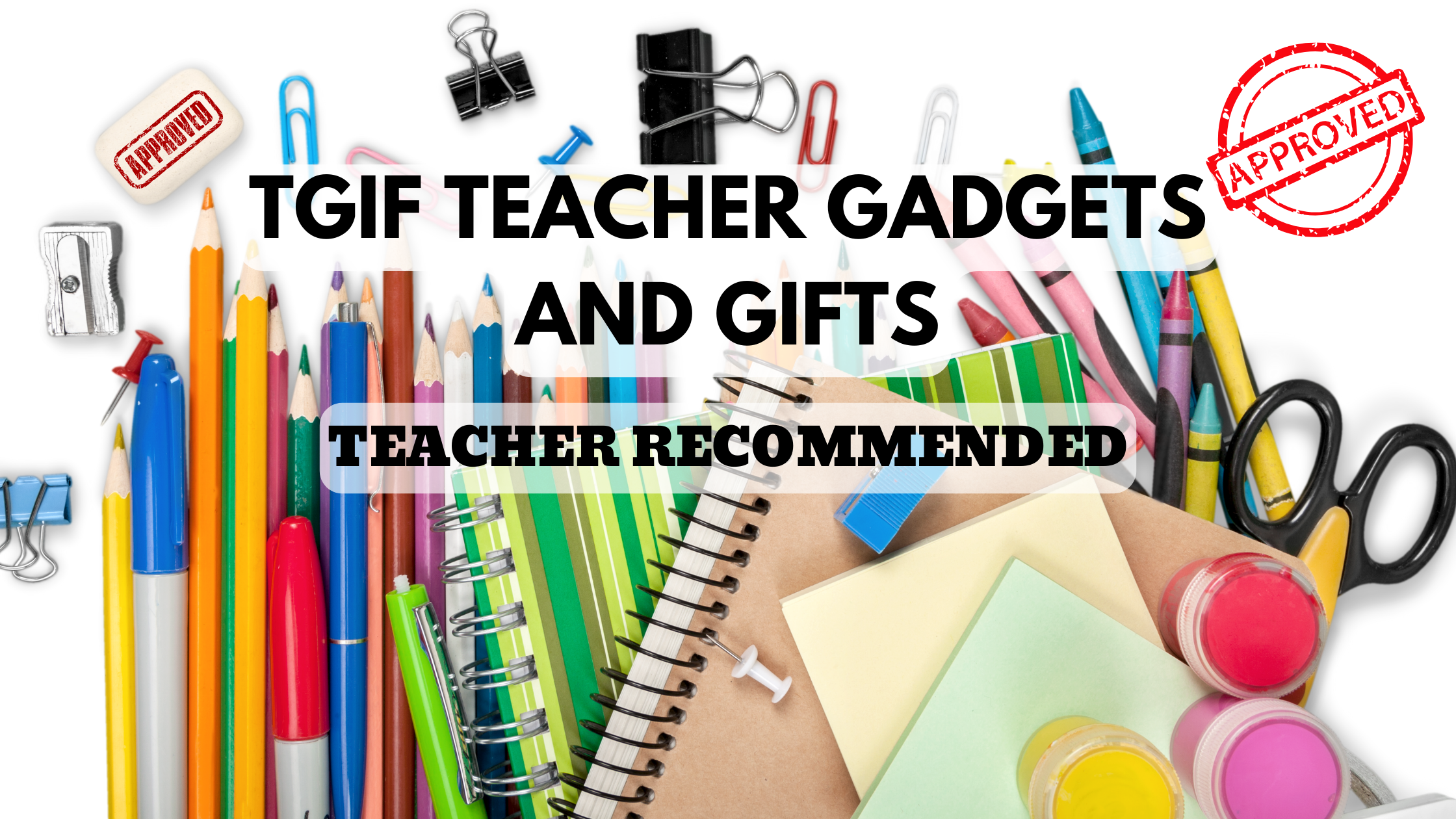 ---
Happy Friday!
For most teachers, a vacation is on the horizon, and you most certainly deserve it. Teachers remain persistent and hopeful even when they often don't get to see the true impact of their hard work.
"Perseverance is the act of true educators who never give up, and who never let the fear of failure defeat them." - Unknown
I'm writing this on a Thursday night after finishing our first round of student-led conferences. Before I hit the "schedule to send" button I thought I'd share a highlight. There were three different conferences where students shared publicly in front of their parents and teachers that it was important to them that they make their parents proud.
First, their declarations made me smile. Then I thought what an awesome responsibility the teachers, parents, and adults of the world have to show children the right ways to make us proud.
Teaching is tiring work. It's important work. Thank you for doing it.
Have a great weekend!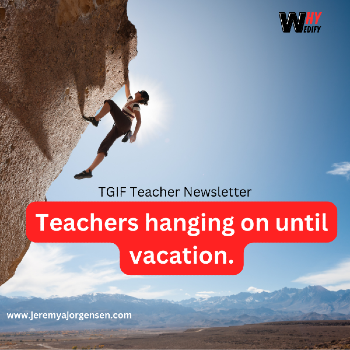 In today's newsletter…
Making time for personal reading
Focusing on how science shapes the world
Using brain breaks to help students recharge and focus
The News
Here are some articles and resources that grabbed my attention.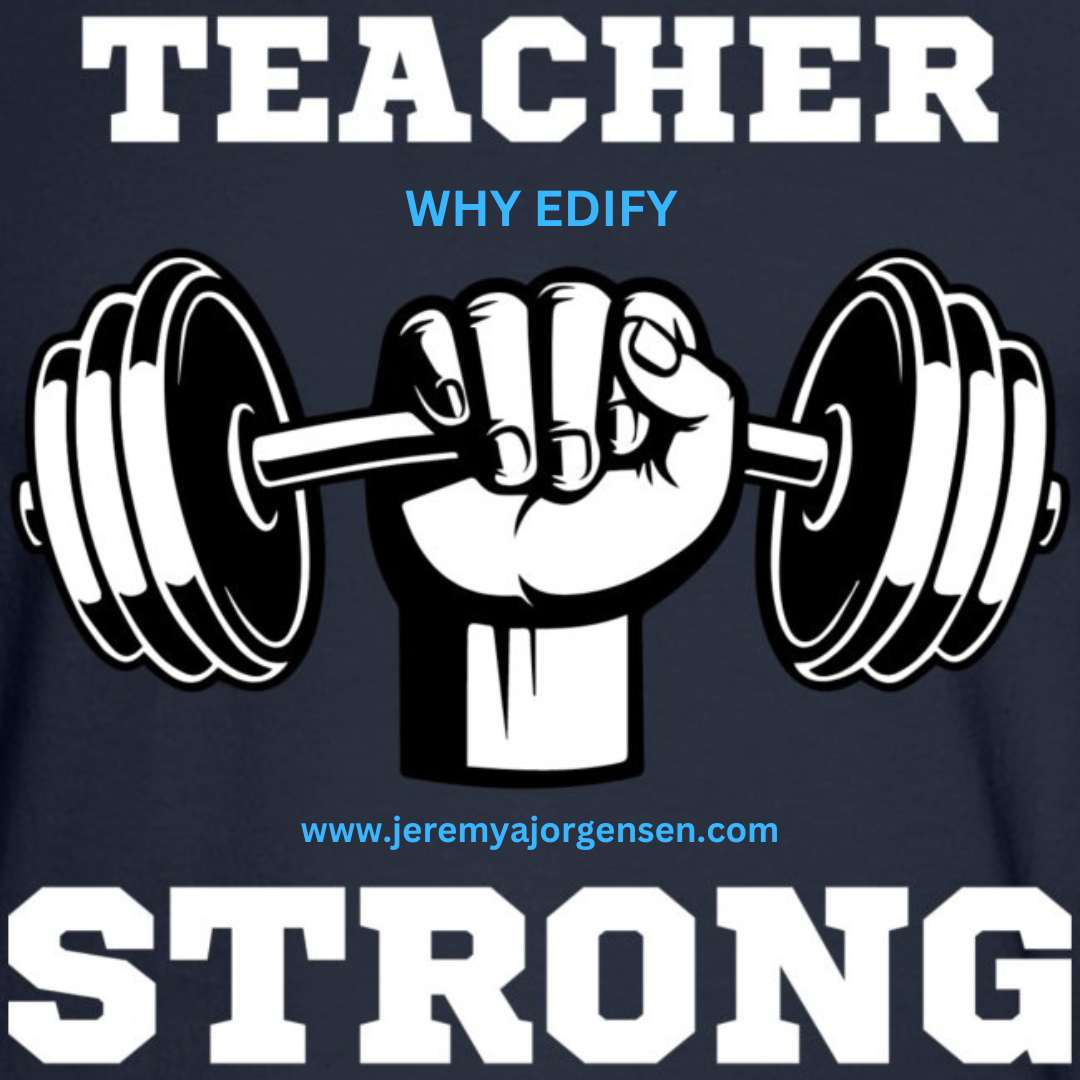 Growth
Personal Development and Wellness Resources
How Hard Should You Push - What's the right balance between pushing yourself while avoiding the harmful effects of chronic stress? It can be helpful to have a plan in place so that when you feel the negative effects you know what to do. Just having the plan in place reduces the negative impacts. In addition, building a strong social support system can help you put your stressors into perspective.
Unconventional Advice - Maintain mental liquidity. Wrong turns make for magic. Make time to work on your top goals. Here are six more unconventional pieces of advice. The 1-1-1 journal practice is worth looking into.
What to Leave Alone - Simplicity can help you experience life more fully. Taking time to get rid of the unnecessary extras reveals the important things. One of my favorite quotes is, "A man is rich in proportion to the number of things which he can afford to let alone." - Henry David Thoreau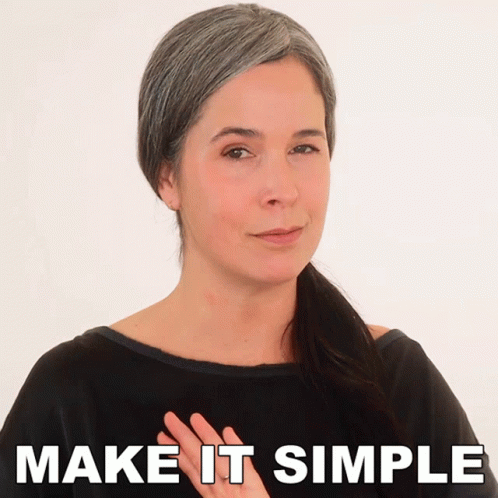 Inspiration
"Comfort is the world's greatest producer of anxiety. Because it's a lie." - Evan Thomsen
Teacher Commuter Playlist: Keep It Simple by Keb' Mo'
Favorite Things
Conversation Cafe - My teaching partner organized a wonderful conversation cafe for our 8th graders to discuss their self-selected Civil War books. My other partner baked homemade chocolate chip cookies for the students, and the school provided hot chocolate. Peaceful music was playing in the background while the students asked and answered questions about their books. It was a joyful teaching moment.
EL Education - I am proud of my connection to EL Education, both as a teacher at an EL Education school (Go Muskies!) and as an ELfluencer. At the end of this month, I will be attending the National Conference in Denver. I'm always impressed by how involved students are in various leadership roles. According to Jessica Wood, EL Education's Director of Experiential Marketing and Student Ambassador Liaison, "At the heart of EL Education's vision and mission lies a profound belief in the transformative power of student voice and presence." I look forward to sharing my experiences from this year's #ELNC23 adventure. #sponcon
Hat - Highly Caffeinated Teacher - I created the design for this hat and really like how it turned out. If you are like most teachers a good jolt of caffeine is part of your daily routine.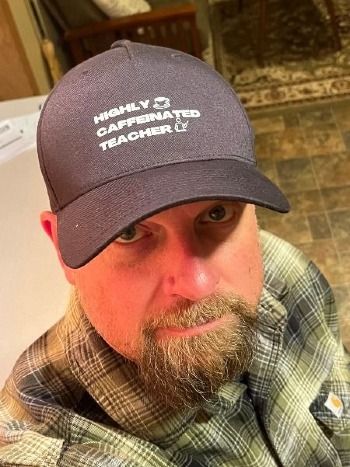 ❤ Enjoy this Newsletter?
🍵 Show Your Support, 🛍 Shop The Store, 👕 Buy Some Swag, 🤗 Share It