TGIF Teacher Newsletter
Practical tips and resources to help you become a happier, healthier, and more effective teacher.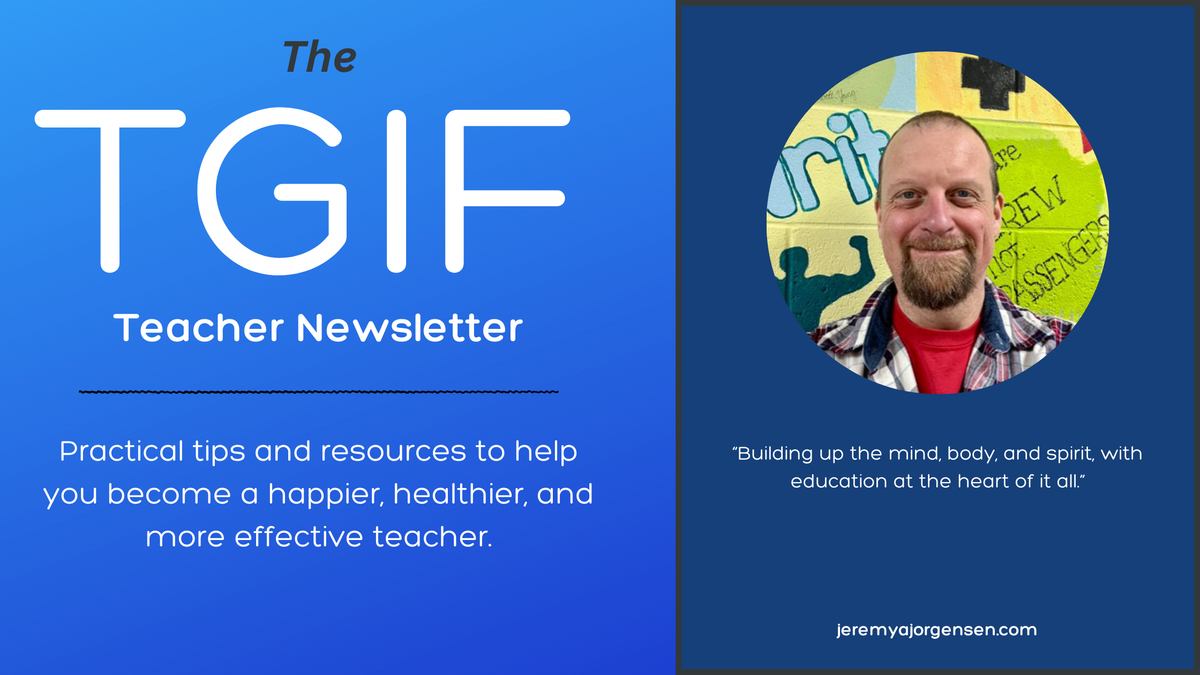 Click the subscribe button at the bottom of this page to sign up for the Weekly Report. It's an eclectic mix of thoughts, resources, books, and other interesting things that have inspired me.
Once you subscribe you'll be able to sign in and access the free resources on this page.
Welcome! I hope you will find something that improves your teacher life and/or your personal life. Once you've subscribed you will be able to access the database resource link below.