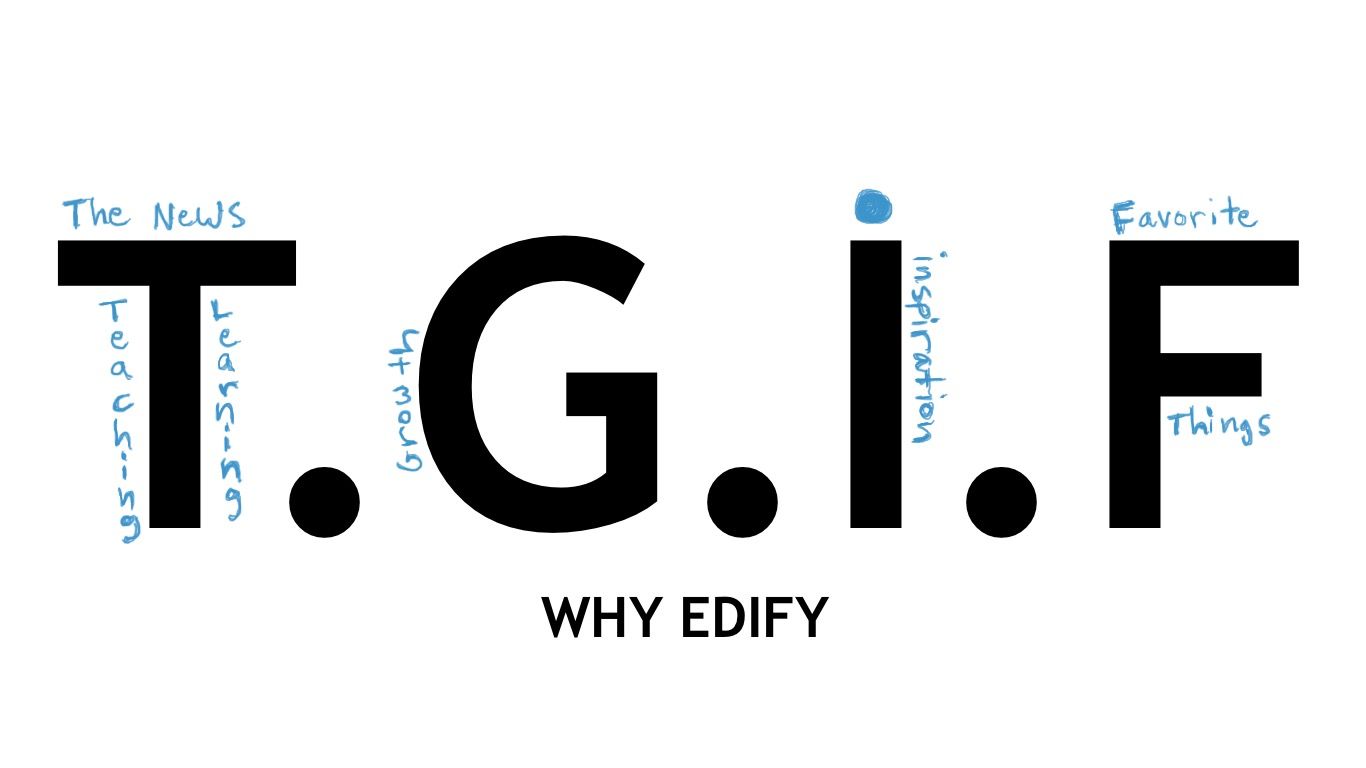 Hello, Friends and T.G.I.F. 😁 Congratulations on making it through another week! Here are some things I thought were worth sharing this week.
Here's a little video I made to kick off the Forces and Motion Unit this week.
The News
Here are some articles that grabbed my attention.
The school year is winding down. How can educators best use the time that is remaining?
What changes in education that were brought on by the pandemic will remain? I'm hopeful the mental health of students and teachers will be an issue that continues to be addressed. The pandemic has created challenges in this area, but I also think it revealed a great need that was already there. Here are some pandemic teaching strategies that may outlive the pandemic.
I've been fortunate not to have any students or parents attack me with violence so far in my career. I have seen more and more students struggling to control their anger these past few years. According to "The American Psychological Association's survey of nearly 15,000 teachers, administrators, psychologists, social workers and other school staff members across the country...more than 40 percent of school administrators reported verbal or threatening violence from parents during the 2020-21 school year." This article was an eye-opener for me and it made me sad 😞.
Growth
Personal Development and Wellness Resources
I don't know a teacher who couldn't use more time to get work done in their school day. Maybe one of these hacks will be useful to you?
What would it be like like to get one percent better each day? That was the topic of a TED talk I watched this week. Here is the talk and some of my thoughts.
Inspiration
Here is a quote I've been revisiting this week:
"The oak fought the wind and was broken, the willow bent when it must and survived." — Robert Jordan (The Fires of Heaven)
Favorite Things
We had our first "in person" assembly in almost two years. We call it community crew. It's a celebration of students and they lead it. There is something about sharing the same physical space that just makes it better.
I'm almost finished with Storyworthy: Engage, Teach, Persuade, and Change Your Life through the Power of Storytelling* by Matthew Dicks. My favorite section has been about completing "Homework for Life". I also think a few of the tips will help me tell more interesting stories in the classroom.
My wife subscribes to T.G.I.F. and she enjoys giving me kind, helpful, and specific feedback. One of my goals is to consistently write and share. I ran out of time to edit before my self-imposed deadline and she busted me. I'll just keep aiming for one percent better each day.
The 5 principles of highly effective teachers: Pierre Pirard. There is always more to learn. It's not cliche. Children are the future. It serves our entire society to give them the best educational experience possible.
Thanks for reading. If you haven't subscribed yet, use the button below. And, as always, please share your feedback and comments on Twitter. What's your recent teacher win? What are you reading and learning lately? Just say "Hi". Send a tweet to @jeremyajorg.
---
P.S. Recommendation: Fabulous. Born at Duke University, Fabulous uses behavioral science to help people make smart changes and build healthy habits. Build self-discipline and create positive structures in your daily life. After answering a series of questions Fabulous will build a plan just for you. Start building new habits with Fabulous today.