Three Things I Learned Writing Last Week's Newsletter
Taking a moment to remember what I learned.
Here's a look back on some of the things that resonated with me from last week's newsletter. I find when I take a moment and look back I'm able to solidify what I learned.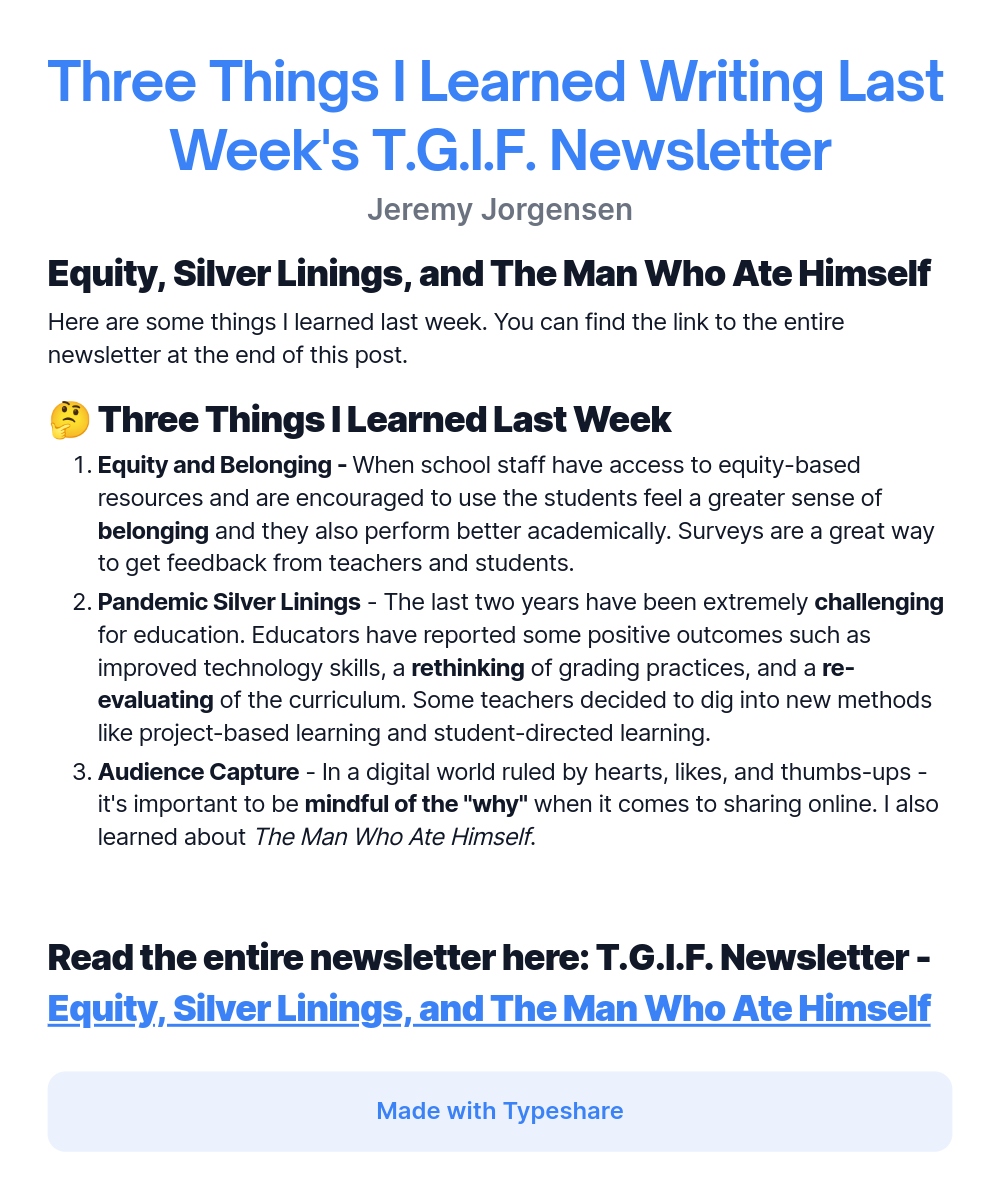 I'm using Typeshare for my social blog. I love the formatting and the cool image it produces. It's great to share on Twitter and Instagram. If you use this link you can get a free 30-day trial.