Weekly Report
Attention Crisis
Topics for this week include celebrating great teachers, technology in schools, and tips for improving focus and movement.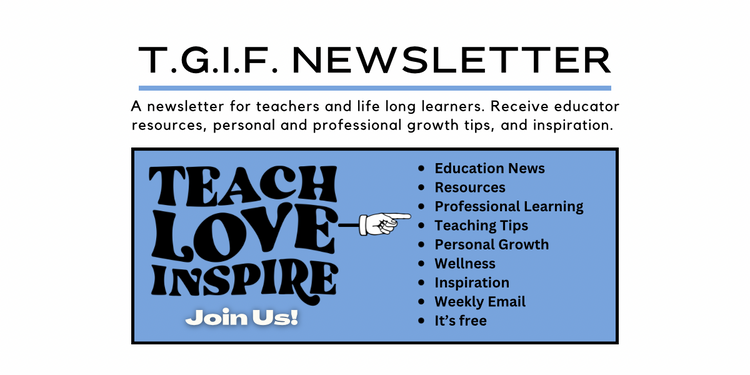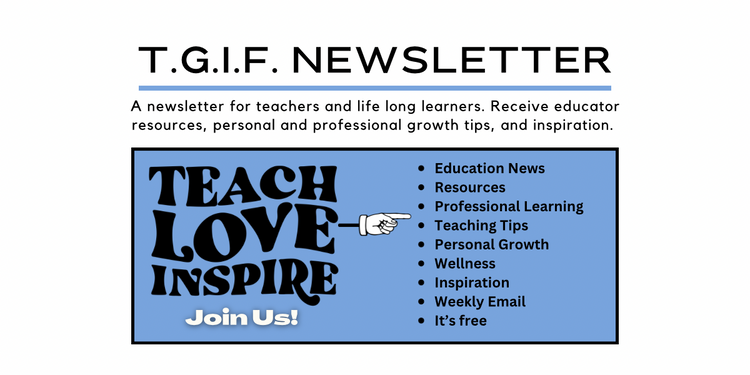 As an Amazon Associate, I earn from qualifying purchases. All affiliate links are marked with an asterisk (*). This helps support the newsletter. Thank You! Read more here.

Happy Friday!
T.G.I.F. Teacher Newsletter #71
Check out Refind. Every day Refind picks 7 links from around the web for you, tailored to your interests. It has over 50k+ curious users.
---
This was my last full week of school with students. For the past couple of days, I had to lie down for a few minutes the moment I arrived home. I'm pretty sure I could have just stayed there until the following morning.
In just a few days I will transition from middle school teacher to Summer Time Painter. This will be my 24th year painting houses in the summer. A summer of painting is just long enough for me to really appreciate being a teacher.
What's on your bucket list for the summer?
Have a great weekend!
In today's newsletter…
National Teacher of the Year Rebecka Peterson's story
The Importance of technology education in Schools
Personal development and wellness resources, including tips for improving focus and movement
The News
Here are some articles that grabbed my attention.
Growth
Personal Development and Wellness Resources
Get Moving - The idea of needing to take 10,000 steps a day for good health is not based on science, but rather a marketing gimmick. Recent studies have shown that some movement is good, but the benefits taper off at some point. The total number of steps taken matters more than the speed at which they are taken. Focus on adding more movement and steps to your routine rather than just reaching a specific step count. The bottom line, adding more movement to your daily routine will improve your overall health.
Back in Time - A new study shows that lifestyle changes, including changes to diet, sleep, and exercise, paired with interventions like relaxation exercises and supplements, could reverse the aging process. In this study, six women underwent an eight-week program and five of them showed a reduction in biological age of up to 11 years, with the average participant experiencing a 4.6-year decrease.
Attention Crisis - Our modern environment is affecting our ability to focus. Our attention is being stolen by many factors, from technology to our work environments. How can we reclaim our minds? To improve our focus, we can make changes at an individual level and band together to take on the forces stealing our attention, such as social media companies and employers who expect their workers to be available well past the end of the normal working day.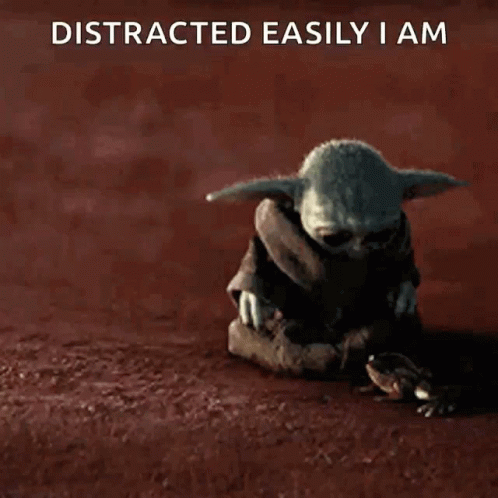 Inspiration
"This, over time, has become my philosophy of living. Pay attention to the good stuff that happens every day and enjoy what is, not what should have been or what might be." - Enjoy Every Sandwich* by Lee Lipsenthal
---
Favorite Things
Shower Thought - In a decade our children will be asking how we survived before AI. [source]
Museums - It's pretty amazing how much mobile phones have changed over time.
---
❤ Enjoy this Newsletter?
🍵 Show Your Support, 🛍 Shop The Store, 👕 Buy Some Swag, 🤗 Share It