Digital Wellness and The Google Effect
Topics for this week include the "Google Effect, racial disparities in special education, and digital wellness education.
As an Amazon Associate, I earn from qualifying purchases. All affiliate links are marked with an asterisk (*). This helps support the newsletter. Thank You! Read more here.
Happy Friday!
TGIF Teacher Newsletter #82
🗒 Try using Notion to organize your personal and professional life, group projects, and everything else you learn along the way #NotionPartner*.
---
During the past week, we had two professional development days where we worked on curriculum and received training on student mental health. The statistics that were shared were quite eye-opening. Anxiety and depression are present among students in every classroom and multiple staff members in every school building. The training left me with increased empathy and concern.
Under the category of "Out of my comfort zone," I was interviewed for the Educator's Insights Podcast on Thursday. Despite feeling awkward and clunky, I hope the interview turns out well. The hosts asked thought-provoking questions that challenged me to think.
A big "welcome" to our newest TGIF Teacher Newsletter subscribers, along with a "big hug" to those of you who have been with us for a while. I will continue to share things that I hope you find helpful in both your personal and professional lives.
Thank you for all that you do to make a positive impact on your community.
In today's newsletter…
The "Google effect" suggests that internet users overestimate how much they have learned and score lower on quizzes.
Racial disparities in special education programs are increasing in the US.
Education for digital wellness is crucial for navigating the virtual world mindfully and responsibly.
The News
Here are some articles that grabbed my attention.
Growth
Personal Development and Wellness Resources
Less Stress - Reducing stress is not about eliminating challenges from life, but about changing your relationship with them. Here are five ways to reduce stress levels, build resilience, and find beauty during times of chaos.
In a Rut - Bored with your life? Maybe you just feel stuck in your routine. Here are nine things you can do to break out of your rut. Say yes or no instead of defaulting to one or the other, change your routines, ban your "regular" places, change your inputs and outputs, ask new questions, do something you haven't done in 10 years, and pay attention to what works.
Manufactured Worrying - We all know that worrying has an impact on productivity and performance. "Manufactured Worrying" has its pros and cons. Taking time to focus on your values and how to adhere to them can help take the place of fear of failure. Like most everything, the trick is to find a balance. In this case, it's the balance between worry and action.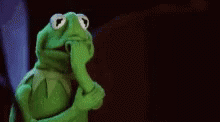 Inspiration
"Promise Yourself
To be so strong that nothing
can disturb your peace of mind.
To talk health, happiness, and prosperity
to every person you meet.
To make all your friends feel
that there is something in them
To look at the sunny side of everything
and make your optimism come true.
To think only the best, to work only for the best,
and to expect only the best.
To be just as enthusiastic about the success of others
as you are about your own.
To forget the mistakes of the past
and press on to the greater achievements of the future.
To wear a cheerful countenance at all times
and give every living creature you meet a smile.
To give so much time to the improvement of yourself
that you have no time to criticize others.
To be too large for worry, too noble for anger, too strong for fear,
and too happy to permit the presence of trouble.
To think well of yourself and to proclaim this fact to the world,
not in loud words but great deeds.
To live in faith that the whole world is on your side
so long as you are true to the best that is in you."
— Christian D. Larson (Your Forces and How to Use Them)
Teacher Commuter Playlist
"Rise up this morning, smiled with the rising sun
Three little birds pitch by my doorstep
Singing sweet songs of melodies pure and true
Saying, "This is my message to you-ou-ou"" - Bob Marley (Three Little Birds)
Favorite Things
History - Challenges often lead to invention. Did you know these inventions came out of The Great Depression?
Relationship Goals - Jon and Karri Ricklin have been married for 39 years. In 2015 they decided they wanted to visit every diner in New Jersey. You can follow them on their journey here. While I am all for adventures and epic quests, this one would definitely create a struggle for me to fit in my school pants.
Gadget - ProCase Pen Loop Holders for Notebooks* - I like to give these to my homeroom students at the beginning of the year as a sign of goodwill with the hopes they will have a writing utensil when they need one.
❤ Enjoy this Newsletter?
🍵 Show Your Support, 🛍 Shop The Store, 👕 Buy Some Swag, 🤗 Share It