Education
How Teachers Can Use Notion for Effective Parent Communication: A Guide
These are the steps I followed to create a simple communication on a Notion page using a table. You'll also find a video explanation at the bottom of the article.

As an Amazon Associate, I earn from qualifying purchases. All affiliate links are marked with an asterisk (*). This helps support the newsletter. Thank You! Read more here.
🗒 Try using Notion* to organize your personal and professional life, group projects, and everything else you learn along the way #NotionPartner.
---
How Teachers Can Use Notion for Effective Parent Communication: A Guide
Notion* is quickly becoming my productivity and personal management hub. Notion is an all-in-one workspace that allows users to organize their tasks, projects, and personal information in a centralized and customizable platform. It provides a wide range of features, including note-taking, task management, database organization, and collaboration tools.
For teachers, Notion can be a powerful tool for planning lessons, organizing resources, and managing student information. Teachers can create lesson plans, curriculum maps, and unit outlines in Notion, making it easy to keep track of their teaching materials in one place. They can also use databases to manage student data, track attendance, and record grades. With the ability to share and collaborate on documents, teachers can also work together with colleagues to develop lesson plans, share resources, and provide feedback on student work.
Notion's* flexibility and versatility make it a valuable tool for teachers to streamline their workflow, stay organized, and enhance their communication and collaboration with students and colleagues.
Using Notion to Keep a Parent Communication Log
These are the steps I followed to create a simple communication on a Notion page using a table. You can see a sample of what my log looks like in the image below.
Start a new table view page and give it an appropriate title.
If you're like me you'll want to give it a header image that fits the theme of the page.
Edit each column property to suit your notes. If you look at my sample below you'll see I have a place for the student name, parent name, information as to what the communication is about, the date, and whether it was an email, phone call, or in-person meeting.
If you are like me you'll need to submit your communication log at the end of the year for your version of Teacher Effectiveness. It's very easy to export as a PDF.
The sorting feature also comes in handy when you need to zero in on specific communications with certain parents.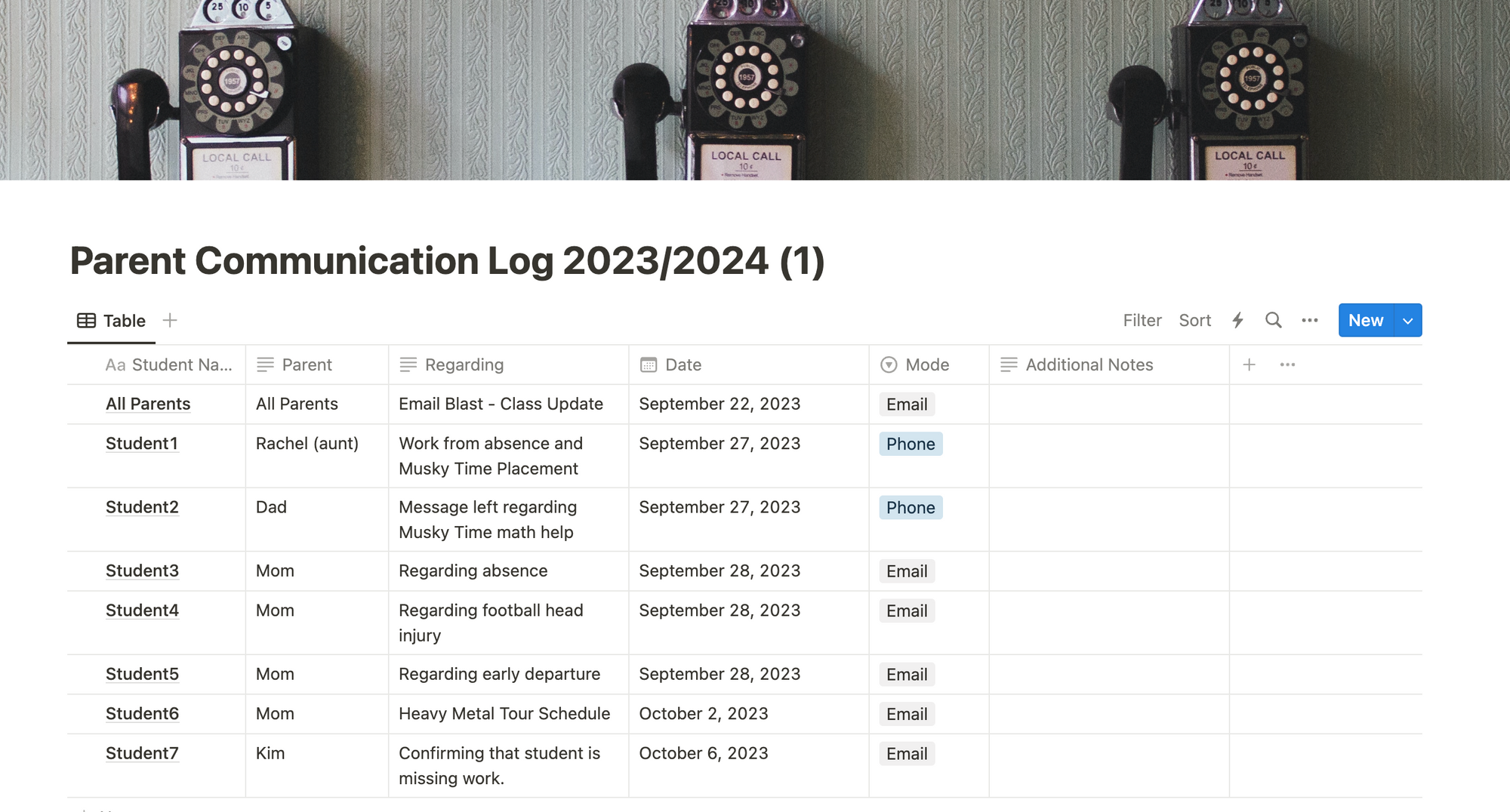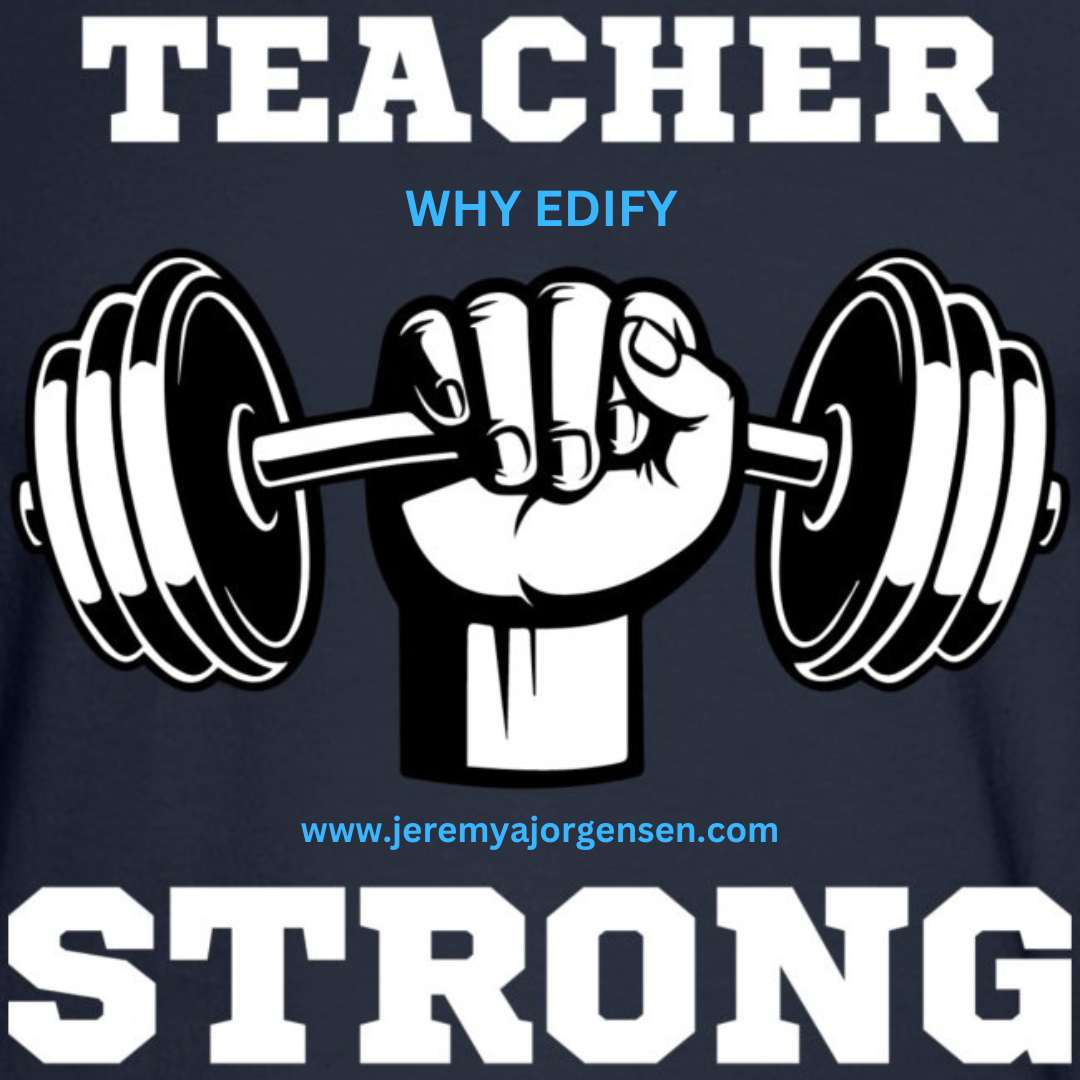 ❤ Enjoy this Article?
🍵 Show Your Support, 🛍 Shop The Store, 👕 Buy Some Swag, 🤗 Share It