T.G.I.F.
T.G.I.F Newsletter 4/15 - Vision, Struggle, and Intellectual Humility
Here's another edition of the T.G.I.F. Newsletter - Vision, Struggle, and Intellectual Humility.
As an Amazon Associate, I earn from qualifying purchases. All affiliate links are marked with an asterisk (*). Thank You! Read more here.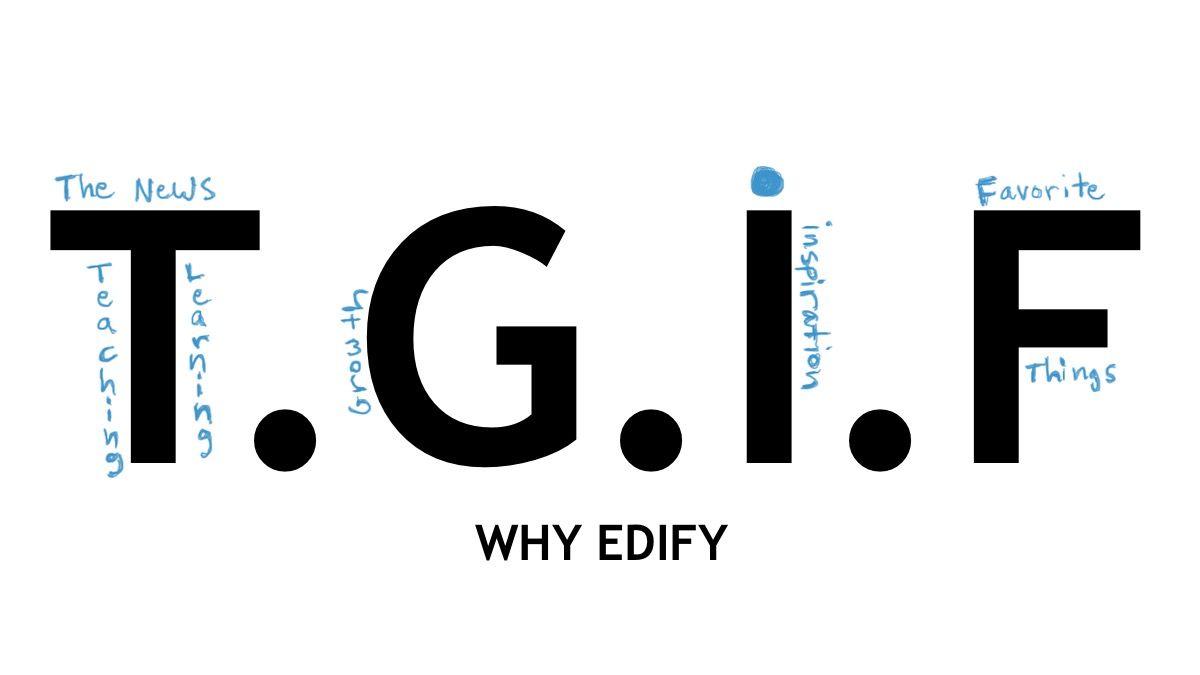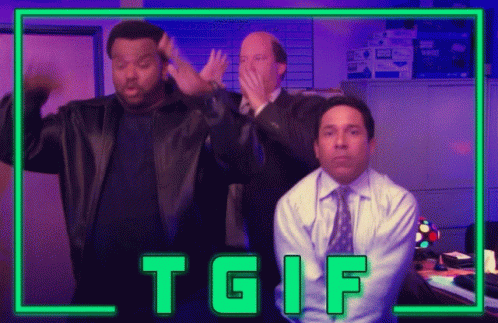 Hello Friends and T.G.I.F. 😁. I hope you had a great week!
We had Student-Led Conferences this week which meant a few later nights.  It was significant for our 8th graders because it was their last one. Now I'm in my old man Lazy Boy chair and all is right with the world, except it's snowing, that's not right.
Here are some things I thought were worth sharing this week.
The News
Here are some articles that grabbed my attention.
Growth
Personal Development and Wellness Resources
It's never too late to start exercising, especially pumping iron. The benefits are there for all who make the attempt. This came across my newsfeed at the right time. I needed the kick in the rear end.
This week I learned about intellectual humility. I think a large percentage of the U.S. population could benefit from a nice size dose of this, including myself.
Here's a Twitter thread about parents choosing their battles. If you're a parent it's worth reading through it.
Inspiration
Here is a quote I've been revisiting this week:
"On the highest throne in the world, we still sit only on our own bottom." - The Complete Essays* by Michele de Montaigne
Favorite Things
It's National Poetry Month. Here is one of my favorite poems, Mother to Son by Langston Hughes.
Sunshine and melting snow. We've finally had both of those happening this week…at the same time! It was nice while it lasted.
I've been trying out the Fabulous app*. which uses a science-backed approach to building habits. So far I've hit my water and breakfast goal. The habit-forming approach is unique and effective so far. Now my virtual coach is asking me to get more active in the morning. We'll see how that goes. Here's my reaction to the first couple of days.
Fabulous is a daily self-care app available for Android and iPhone users under the health and fitness category. In 2018, the app was named one of the best apps under Self-Care in the Apple Store and was a Best App Finalist in the Google Play Awards.
Thanks for reading.  And, as always, please share your feedback and comments on Twitter. What's your recent teacher win? What are you reading and learning lately? Just say "Hi". Send a tweet to @jeremyajorg.
If you've stumbled upon this newsletter you can subscribe using the button below. Join us!
---
P.S. Recommendation: Fabulous. Born at Duke University, Fabulous uses behavioral science to help people make smart changes and build healthy habits. Build self-discipline and create positive structures in your daily life. After answering a series of questions Fabulous will build a plan just for you. Start building new habits with Fabulous today.