T.G.I.F.
T.G.I.F. Newsletter - Maybe the Teachers Can Help
Here's the newest edition of the T.G.I.F. Newsletter - Maybe the Teachers Can Help.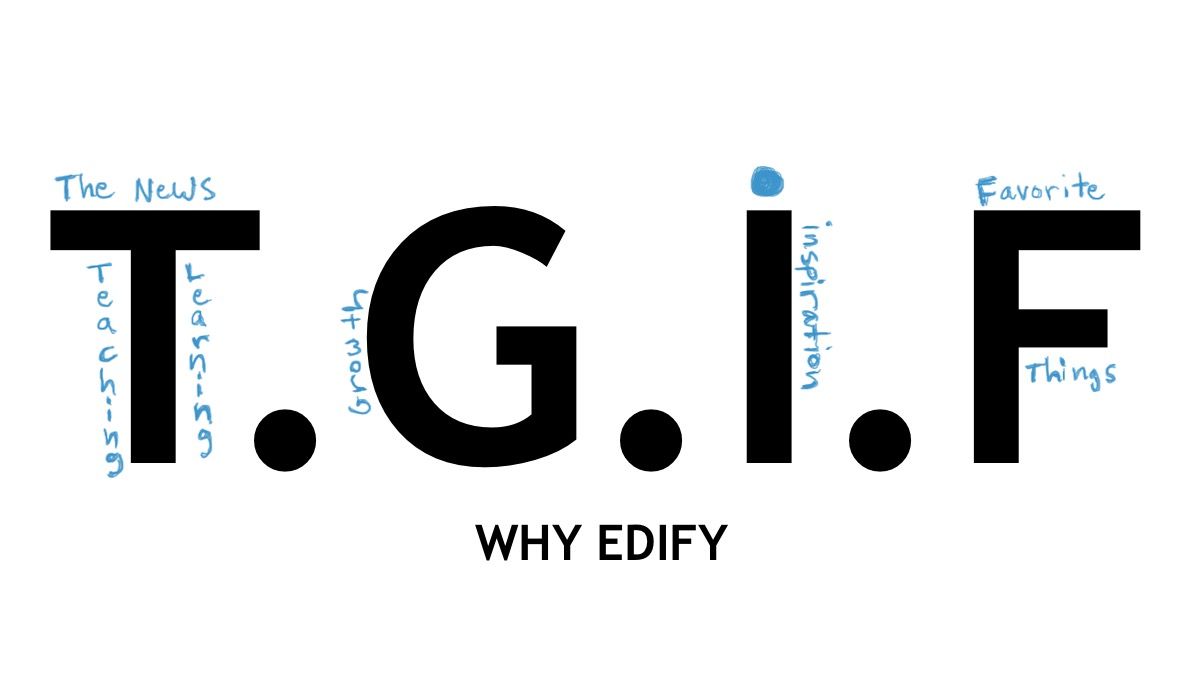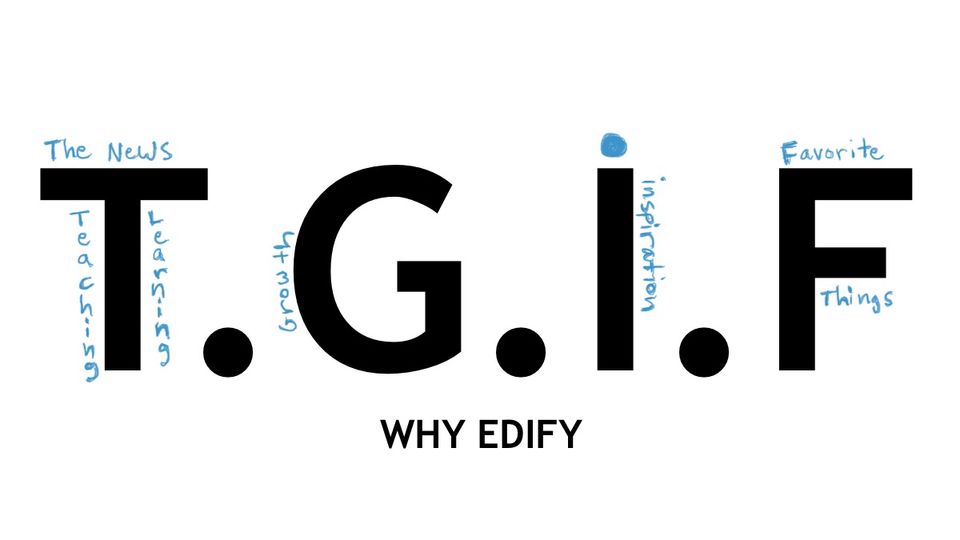 As an Amazon Associate, I earn from qualifying purchases. All affiliate links are marked with an asterisk (*). Thank You! Read more here.
Hello Friends and T.G.I.F. 😁 Here are some things I thought were worth sharing this week.
The News
Here are some articles that grabbed my attention.
Growth
Personal Development and Wellness Resources
If you are an educator looking for support, and ways to celebrate your achievements, there's an app for that. Check out Above and Beyond.
Wendy Suzuki is passionate about the brain-changing benefits of exercise. We all know that exercise keeps our bodies strong and healthy. It looks like it protects our brain from degenerative diseases as well.
Here's a nice list of education podcasts covering a wide range of topics.
Inspiration
Here is a quote I've been revisiting this week:
If you want to be really successful, and I know you do, then you will have to give up blaming and complaining and take total responsibility for your life—that means all your results, both your successes and your failures. That is the prerequisite for creating a life of success. - The Success Principles* by Jack Canfield and Janet Switzer.
I read The Success Principles years ago but I don't think I gave it my total attention. I'm revisiting it as I continue to work on the T.G.I.F. Newsletter. It seems to be a great companion when starting something new, that's both interesting and a little scary at the same time. This quote also applies to recent challenges in the classroom.
Favorite Things
Here are some recent posts about gravity, Earth Day, and 30 days of using Readwise.
Gimkit - We used this in several different classes to help students review academic vocabulary for state testing. It's a great way to harness the power of retrieval.
I'm grateful that my school purchased this Medify Air Purifier* for my classroom at the beginning of the pandemic. That slight hum in the background makes me feel like I am able to do something about pandemic risks in my classroom. If your school hasn't done anything to improve the overall air quality I highly recommend this one.
Model Rockets 🚀 - I enjoy watching students grapple with their assembly. It's also a wonderful reason to get outside when the weather starts turning nice. They are part of the Forces and Motion unit culmination.
❤ Enjoy this newsletter?
Forward to a friend
and let them know where they can subscribe (hint:
it's here
). Send comments or just say "Hi" on Twitter -
@jeremyajorg
.