T.G.I.F. Teacher Newsletter | Looking Back, Gratitude, and Goals
Here are some things I thought were worth sharing this week.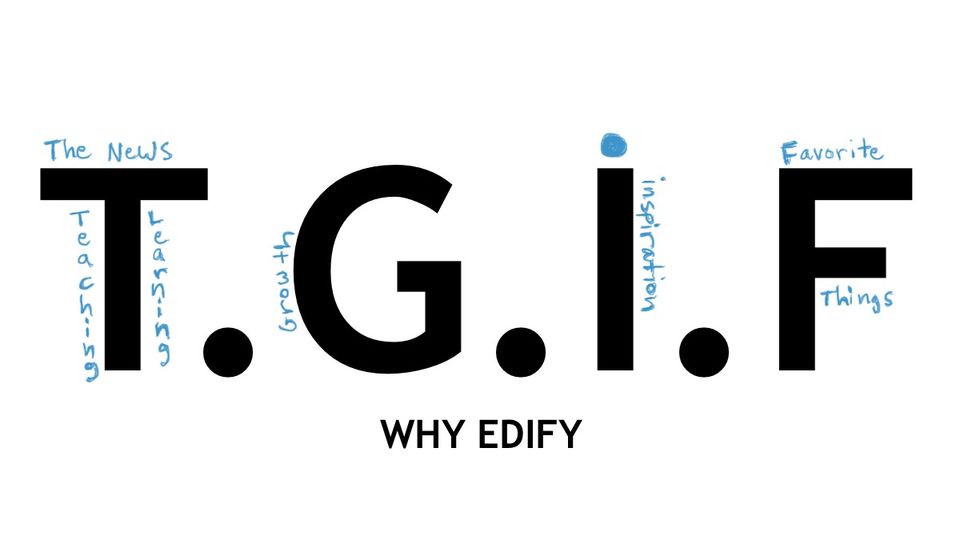 Happy Friday!
T.G.I.F. Teacher Newsletter #50
Check out Refind. Every day Refind picks 7 links from around the web for you, tailored to your interests. It has over 50k+ curious users.
---
Hello Friends and T.G.I.F.
I'm breaking from the regular newsletter format this week to be a little more reflective and spend time with my family. I've had a wonderful winter break so far with great food, family traditions, and an unexpected snowshoe adventure.
First, thank you for being a part of our growing community of dedicated educators and supporters of education. The first T.G.I.F. Teacher newsletter went out to 1 person, me. The second went out to three people - me, my wife, and my mom. This week's newsletter will go to just under 200 people. This weekly routine is helping me grow both personally and professionally. I hope you find something beneficial in each Friday email.
Second, thank you, and welcome to all of our newest community members who just joined us this last week. It's amazing to me that I can write something in the North Woods of Wisconsin that travels all around the world. We're all represented in the blue shading below.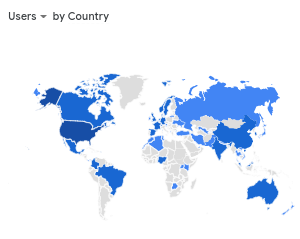 Happy Friday - Have a great weekend and Happy Holidays! 😄🎄
---
Here are some things I thought were worth sharing this week.
❤ Enjoy this newsletter?
Forward to a friend
and let them know where they can subscribe (hint:
it's here
). Send comments or just say "Hi" on Twitter -
@jeremyajorg
. If you haven't checked out the subscriber resources take a look
here
👀. This newsletter is a reader-supported publication. You can show your support by
subscribing
, sharing, or shopping for some of
my favorite gear
🙏.