Teacher Trouble
Topics for this week include student mental health, challenges for teachers, and restorative discipline practices.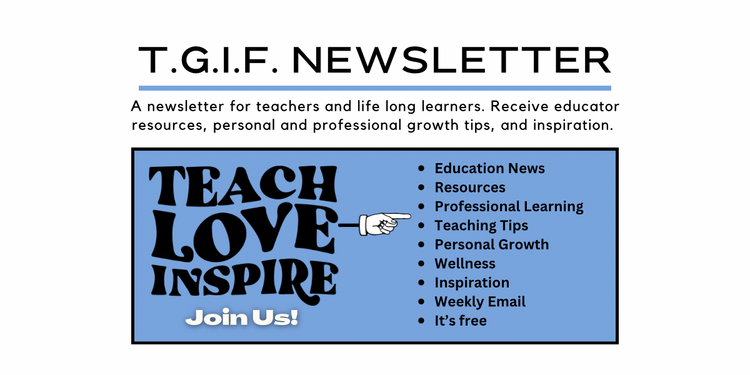 As an Amazon Associate, I earn from qualifying purchases. All affiliate links are marked with an asterisk (*). This helps support the newsletter. Thank You! Read more here.
Happy Friday
T.G.I.F. Teacher Newsletter #77
Check out Refind. Every day Refind picks 7 links from around the web for you, tailored to your interests. It has over 50k+ curious users.
---
Today my kids return from two weeks of summer camp. I know it's only been two weeks but they always seem so much older when they get back home. I look forward to hearing all about it.
Have a great weekend!
In today's newsletter…
NYC schools will require breathing exercises for students to promote mental health.
Teacher challenges can be solved by increasing salaries and providing a strong curriculum.
Restorative practices can reduce racial disparities and improve academic performance.
The News
Here are some articles that grabbed my attention.
Growth
Personal Development and Wellness Resources
Cheap Self-Care - Here's a list of ten self-care activities that are inexpensive or green and can help improve mental well-being. The list centers around mindfulness and sensory experiences.
Daily Practices - Maybe we shouldn't let our goals define us, and focus on building a set of daily practices and habits. Growth then becomes our way of being.
Heal Your Mind - Bibliotherapy is the theory that literature can help ease the pain of existence. Finding the right book at the right time can make a big difference in people's mental and emotional health.
Inspiration
"Books are a uniquely portable magic." —Stephen King (On Writing: A Memoir of the Craft*)
Favorite Things
❤ Enjoy this Newsletter?
🍵 Show Your Support, 🛍 Shop The Store, 👕 Buy Some Swag, 🤗 Share It