AI Hallucinations, Storytelling, and Note-Taking
Topics for this week include Artificial Intelligence hallucination, teacher burnout, and how to effectively teach students how to take notes.
As an Amazon Associate, I earn from qualifying purchases. All affiliate links are marked with an asterisk (*). This helps support the newsletter. Thank You! Read more here.
Happy Friday!
TGIF Teacher Newsletter #83
🗒 Try using Notion to organize your personal and professional life, group projects, and everything else you learn along the way #NotionPartner.
---
Highlights from this week include meeting parents and students at Meet and Greet, watching colleagues throw an axe with varying degrees of accuracy, and finally getting my room ready for my 25th year of teaching. My hair may be thinning but my internal dialogue is that of a 25 year old 😀👊!
Things are about to become really busy, so I've spent a little time thinking of some goals for the upcoming school year. So far, my list includes improving how I use interactive notebooks with students, learning more about Eduprotocols, and building a list of Brain Break resources to incorporate on a more regular basis. What's on your list?
I wish each and every one of you a great start to your school year. I hope you enjoy this week's newsletter.
Have a great weekend!
In today's newsletter…
Using caution with AI in education
Teachers at risk of burnout due to increasing responsibilities
Resources to help students benefit from note-taking
The News
Here are some articles that grabbed my attention.
Growth
Personal Development and Wellness Resources
NEAT - Non-exercise activity thermogenesis (NEAT), refers to the calories burned through daily activities that don't include exercise. It turns out that small changes in behavior can improve your metabolic health and provide long-term benefits.
Creativity Cheat Codes - Unlock your creativity with these 31 secrets from some of the most creative minds in the industry, including Rick Rubin, John Cale, and Joyce Carol Oates. From taking walks to prioritizing looking over making, these tips will help you find your own vision and unleash your inner genius. Balance your consumption habits by creating something unique to you.
Simple Pleasures - In tough times, indulging in small, affordable pleasures such as a favorite treat or a "guilty pleasure". Explore the concept of "treat culture" and why it can be a beneficial coping mechanism during difficult times, backed by research on the emotional benefits of treating oneself responsibly. This could explain my family's Friday donut tradition.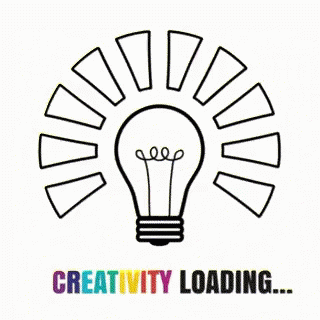 Inspiration
"Why do we have to grow up? I know more adults who have the children's approach to life. They're people who don't give a hang what the Joneses do. You see them at Disneyland every time you go there. They are not afraid to be delighted with simple pleasures, and they have a degree of contentment with what life has brought - sometimes it isn't much, either." — Walt Disney Company
Teacher Commuter Playlist
"Listen to the river
Of your heart play like a drum
Listen to the night call
Singing songs from all around"
Favorite Things
Social Events - On Wednesday, we had a going-away party for a colleague who is moving on to work at the high school. It was held at Forestry Tap and Axe. These types of events help you to appreciate the people you work with in new ways. I left feeling good about the people I work with.
Snacks - Throughout this week of in-service, there were snacks available for us. A good snack helps break up long days and goes a long way in helping employees feel appreciated. I tried organic fruit snacks for the first time - not bad.
Homepod - This thing is awesome*. I placed it on top of the refrigerator and it sounds great. This allowed me to move a mini into our bedroom. Last night, we drifted off to sleep using some sleep music from the Calm app. Hopefully, this will help ease some of the stress from the school year.
❤ Enjoy this Newsletter?
🍵 Show Your Support, 🛍 Shop The Store, 👕 Buy Some Swag, 🤗 Share It