As an Amazon Associate, I earn from qualifying purchases. All affiliate links are marked with an asterisk (*). Thank You! Read more here.
Fabulous Habits, Water, and Exercise
I just finished my trial of using the Fabulous* habits app. I received an email that gave me a thirty-day extension for $1.00. This was fantastic because I have some streaks going that I want to keep. I feel like I am on some sort of Tolkien habits adventure.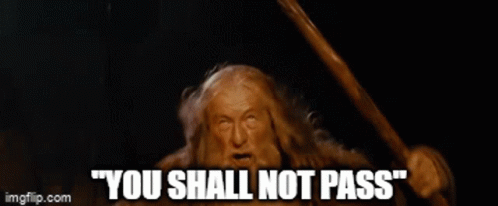 There are different journeys you can take and within those journeys, there are mountains to climb. I am currently on the first mountain - The Foundation in An Unexpected Journey.  This first journey is about rewiring your brain for success. This journey was recommended to me based on how I answered a variety of questions when I first started using Fabulous. Exercise, meditation, productivity, and healthy eating are all part of this Unexpected Journey. Here's how the first seven days went and a brief introduction below.
The Unexpected Journey
After answering the onboarding questions the first habit was introduced as part of my morning routine. I've been on a streak of drinking water right away when I wake up in the morning. When I check it off I'm encouraged to celebrate in my own way. I've learned about the science of celebrating small achievements and how that helps to make a habit stick. My current celebration includes simulating the noise of a crowd while doing a little dance.
My second habit suggestion was to eat breakfast each morning, even if it's a small one. That's been pretty easy to do. I've mostly been sticking to nuts, eggs, yogurt, and fruit. There are more suggestions provided along with a shopping list.
My third habit has been the most challenging. It's to do some sort of exercise in the morning. This was not part of my normal routine. The recommendation is to start small, so I did. I complete 10 push-ups, 10 squats, and one downward-facing dog. So far so good. There are also some exercise recommendations provided as well.
I also receive virtual morning and evening coaching sessions which I've come to look forward to. These sessions frame the science behind the habit recommendations, provide a story element, and are also entertaining.
I've also been clicking around the Fabulous app and see there are additional challenges and habit routines to build, but I've decided to go slow and steady.
There has been a little learning curve as to how to navigate Fabulous*, but other than that I really like how it works. I've decided when my trial is up that I will sign up for paid version. It's only $39.00 for the year which is very doable considering that each habit I build will have a substantial impact on my quality of life. I'm excited to see what's coming next.
---
Disclosure: If you use the links I've provided to Fabulous* in this post you'll get your first seven days free, and I would imagine the next thirty days would be $1.00. I also earn a small commission 🙏.