As an Amazon Associate, I earn from qualifying purchases. All affiliate links are marked with an asterisk (*). Thank You! Read more here.
---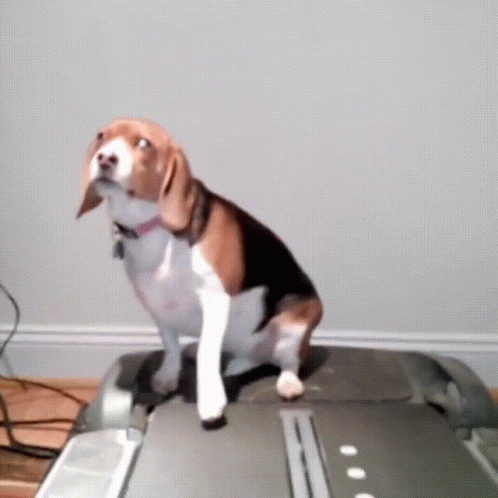 As my kids got older and our schedules busier, it made more sense to try to make a workout space at home. I'd love to go to the gym in the winter, but until schedules change this setup keeps me active.
I like to exercise outside whenever possible. My favorite modes are cycling, walking/hiking, running/walking, and snowshoeing.
Here's a picture of the space. There's my spinning setup and weight area. This is how everything is arranged in the winter. In the summer cardio work moves outside and the weights move to the garage.
If you look carefully you can also see my stuffed animal personal trainers 😀.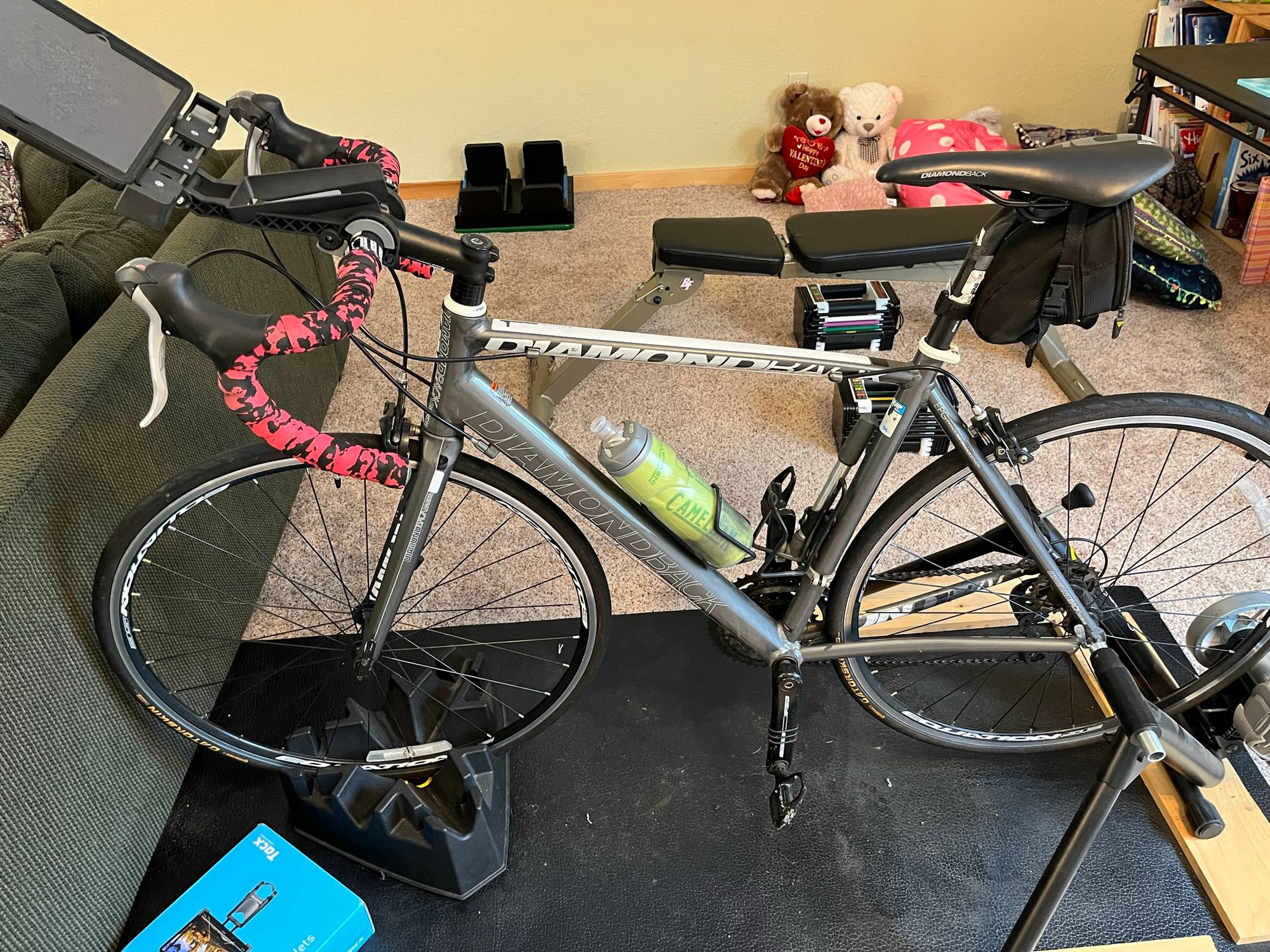 The picture below shows my CycleOps Trainer*. This works better than I anticipated. It's simple and cost-effective. It will do the trick until I upgrade to a smart trainer someday.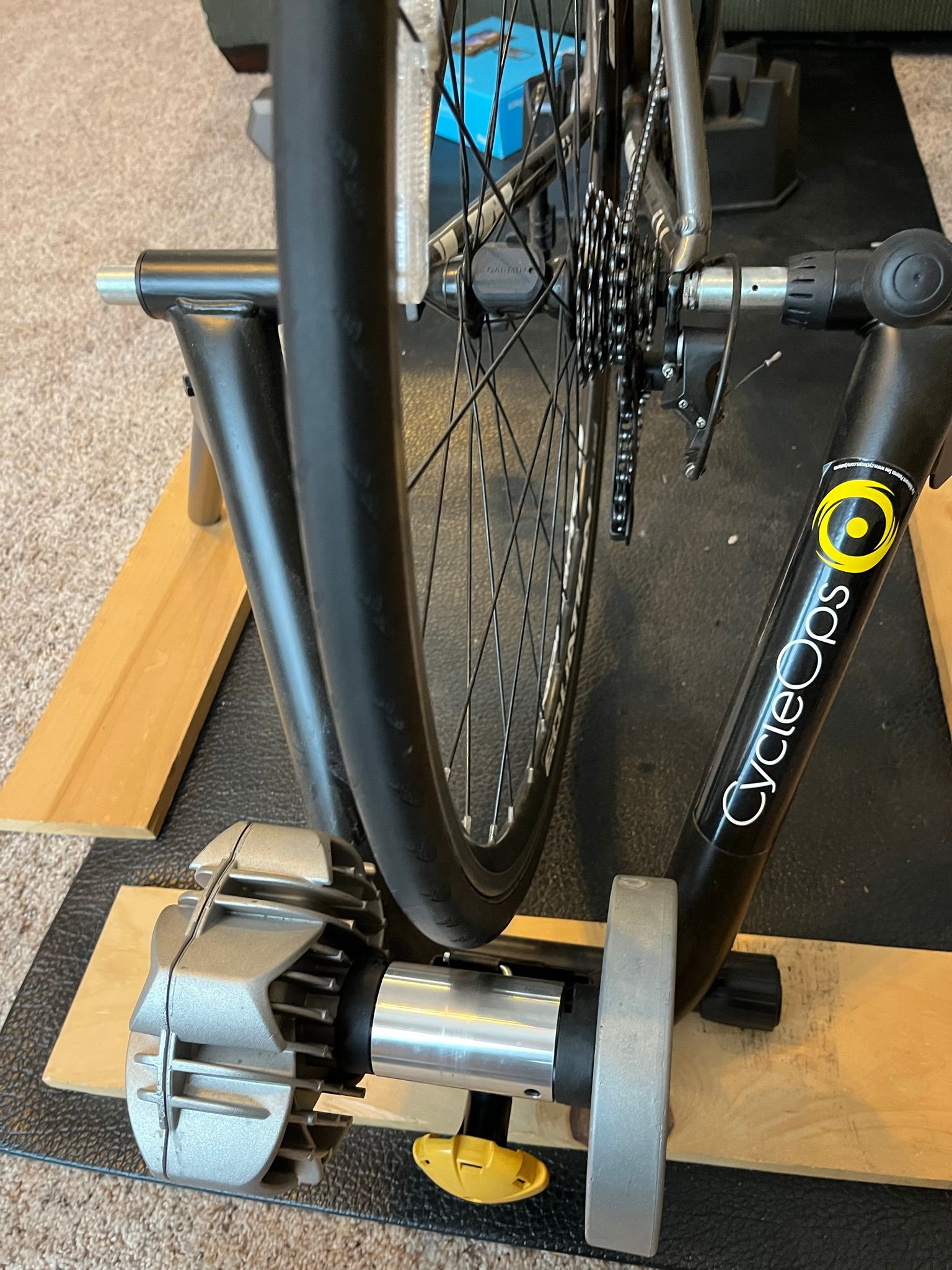 I'm a sucker for a nice cycling cap*. If I were in better shape I might not sweat so much.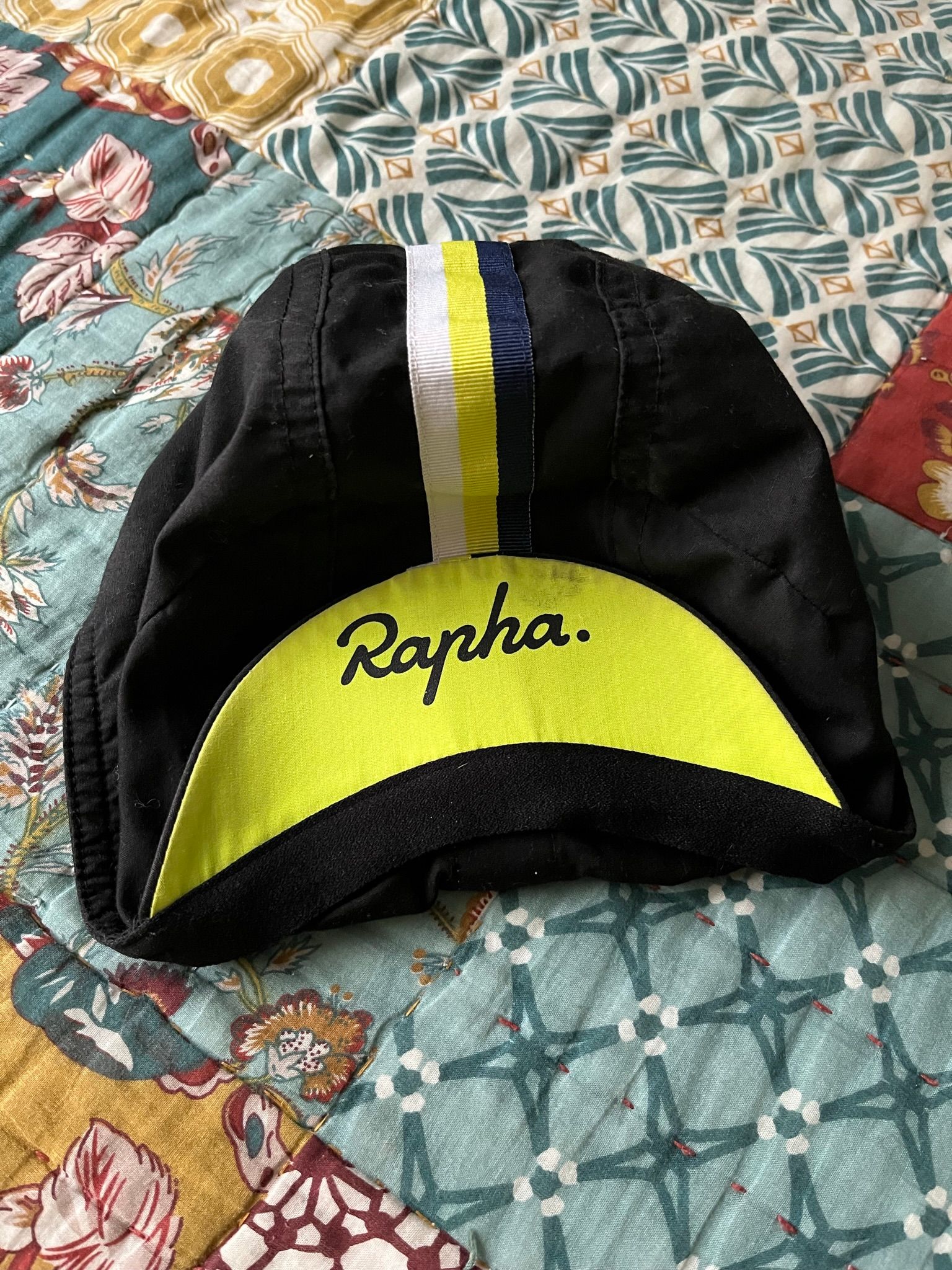 This is the climbing block* I use.  It's stackable to simulate hills, but I just use it to stabilize my front tire.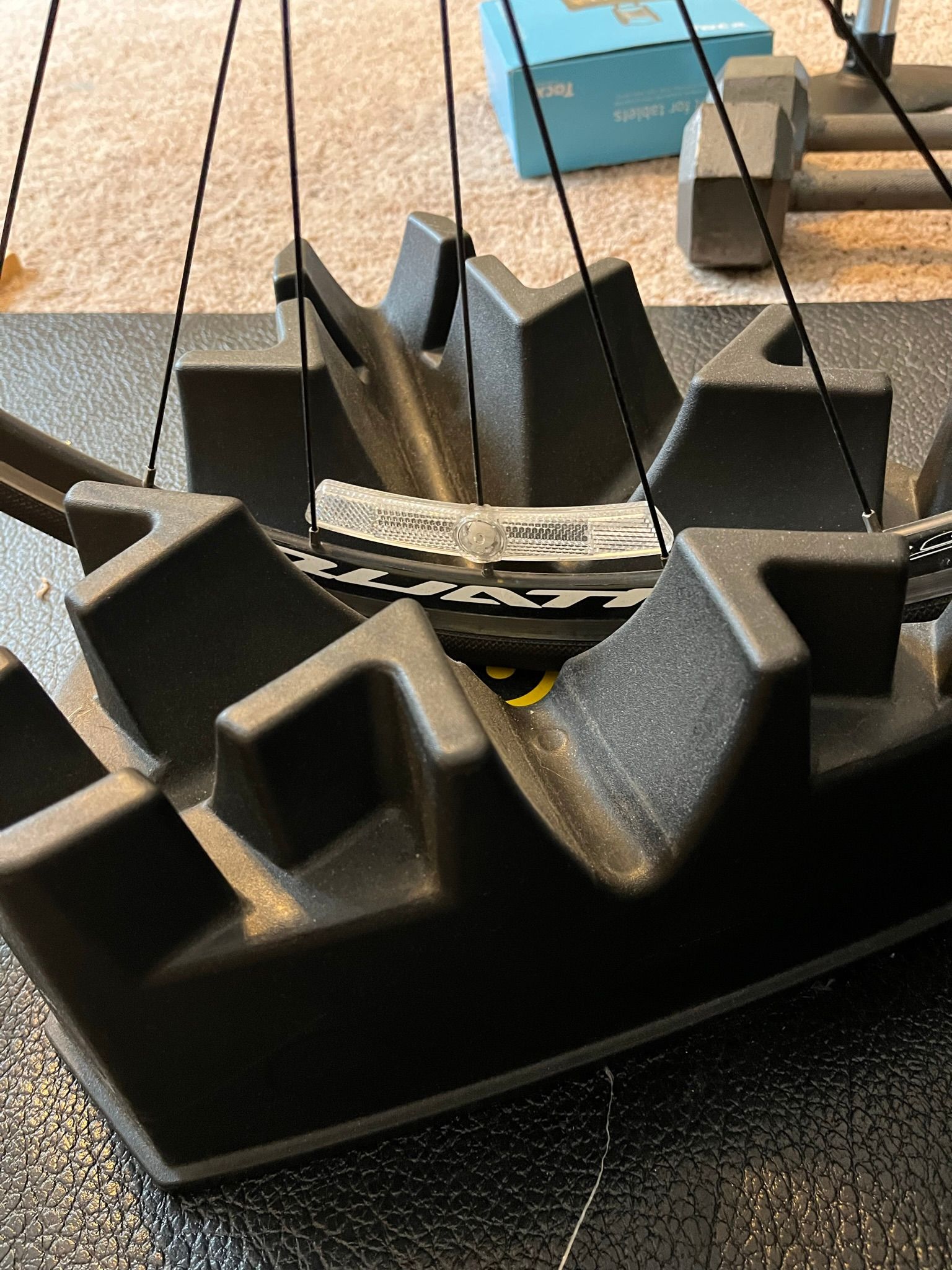 Below is my Joe Blow pump*. It gets the job done. It fits both types of valves which makes it the only pump the family needs.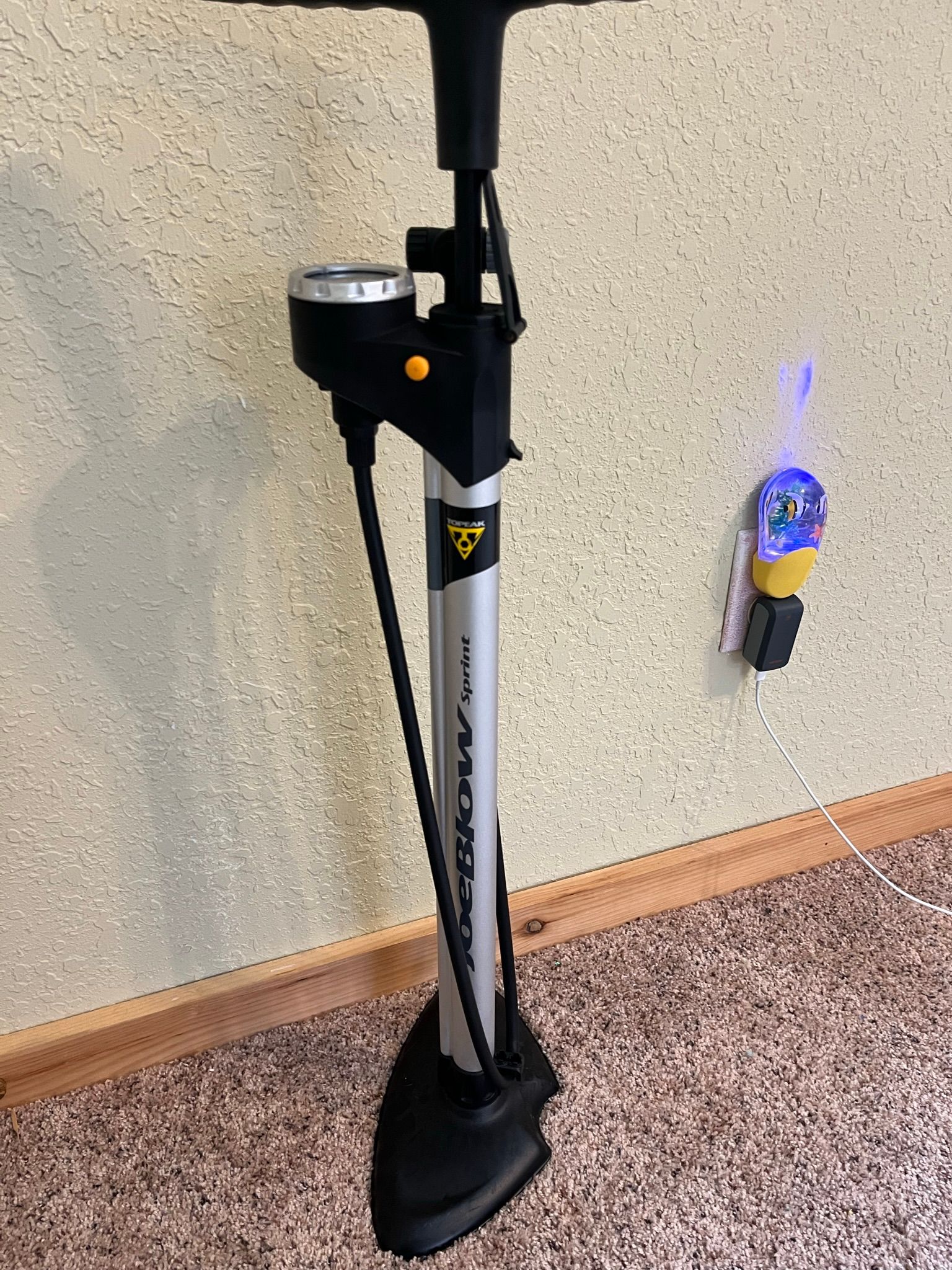 Here is the stand* I use to hold my iPad when I ride. The lower tray is where I place my phone. It keeps things pretty stable.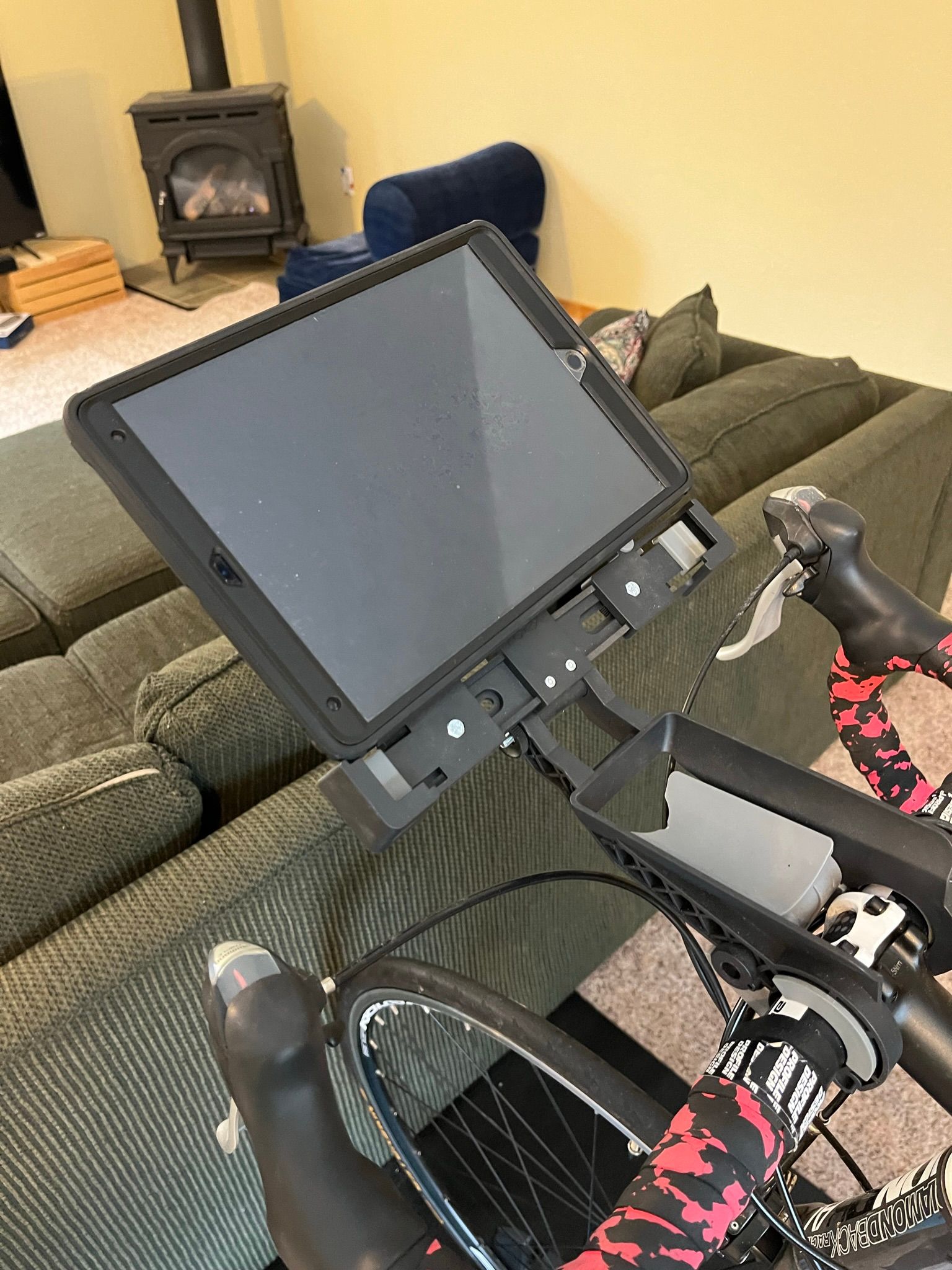 I haven't been as consistent with weightlifting, but these PowerBlocks* work well. They make a small footprint while offering a variety of weight options. The initial cost was high, but I've had them for over ten years.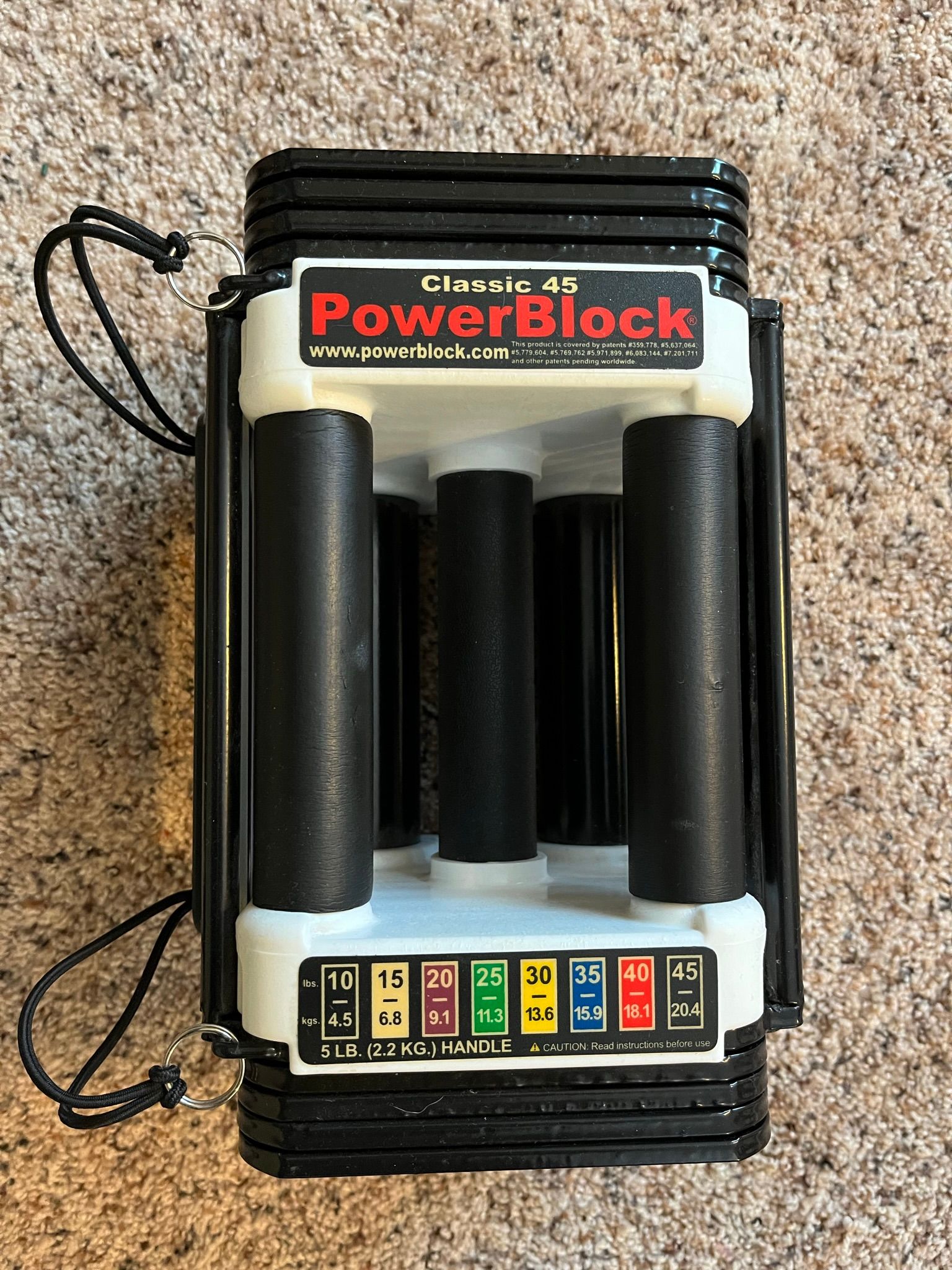 I love my Apple Watch 7*. It's what I use to track all of my workouts. I was hesitant when I switched over from Garmin, but since we all have Apple products in our house, this works great.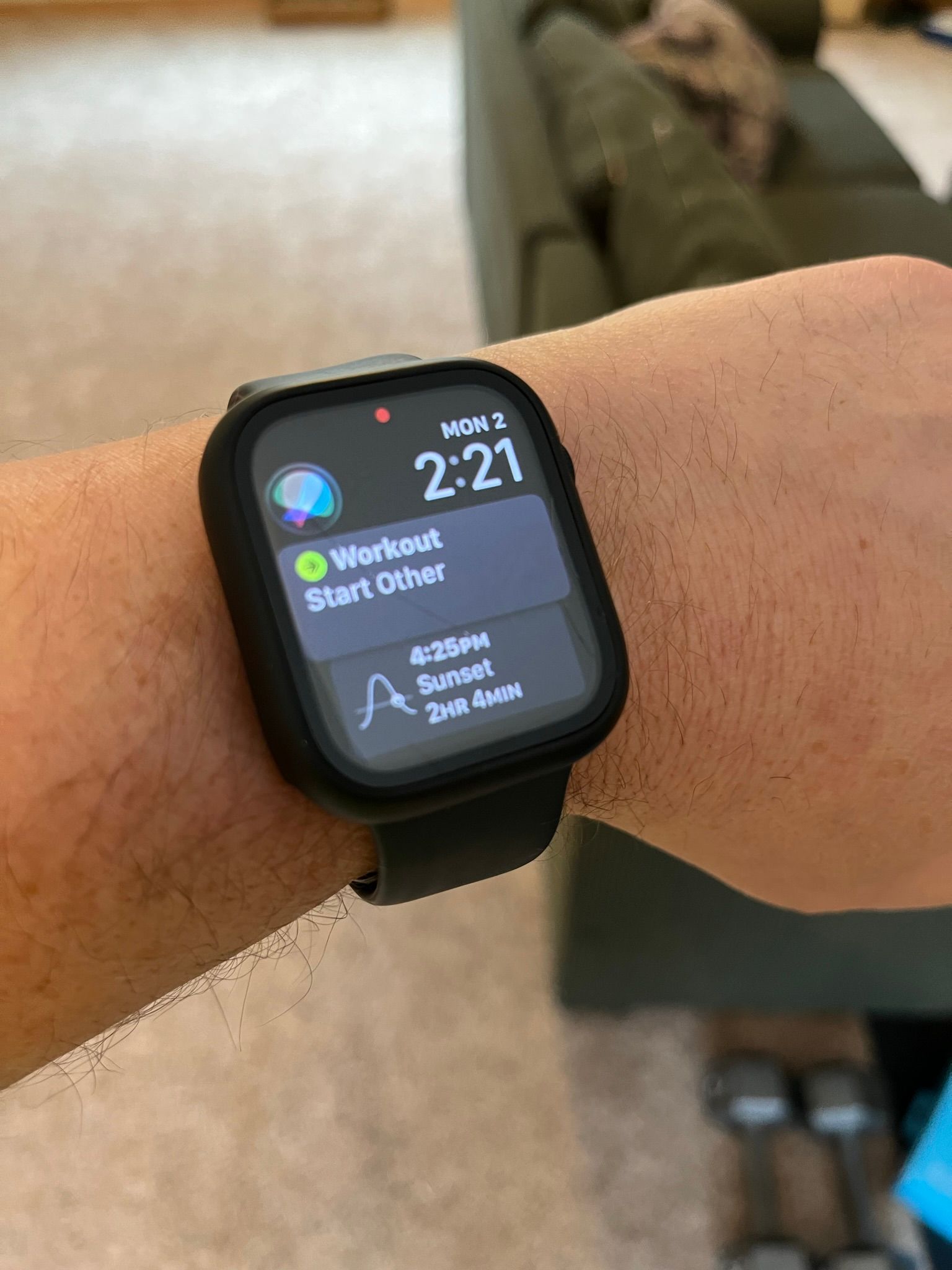 I like to listen to music when I exercise. These Power Beats Pro headphones* are amazing. They stay on my head and work well on my iPhone and Apple Watch. I love being able to control the headphones and music with voice commands.
I've found that sharing my fitness goals publicly kept me more accountable and motivated this past year. Mainly, I want to keep moving and put up a good fight against Father Time.
❤ Enjoy this post?
Forward to a friend
and let them know where they can subscribe (hint:
it's here
). Send comments or just say "Hi" on Twitter -
@jeremyajorg
. If you haven't checked out the subscriber resources take a look
here
👀. Why Edify is a reader-supported publication. You can show your support by sharing this article,
buying me a cup of
☕, or shopping for some of
my favorite gear
🙏.