Infinite Games
Topics for this week include helping students build skills for life, remembering why you started teaching, and technology use in education.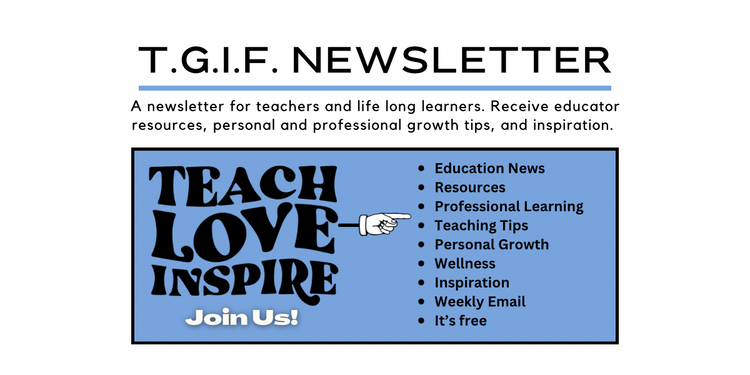 As an Amazon Associate, I earn from qualifying purchases. All affiliate links are marked with an asterisk (*). This helps support the newsletter. Thank You! Read more here.
Happy Friday!
T.G.I.F. Teacher Newsletter #66
Check out Refind. Every day Refind picks 7 links from around the web for you, tailored to your interests. It has over 50k+ curious users.
✅
Thirty-Day Challenges
are a powerful tool for personal growth and development. By committing to a small challenge for a short period of time, you will build new habits, break old ones, and
learn more about yourself
in the process.
---
In today's newsletter…
Learn to think of education as an infinite game, not a competition
Determine your values to make life decisions easier and lead to fewer regrets
Improve your listening skills by focusing on emotions, posture, speech patterns, and body language instead of just words
The News
Here are some articles that grabbed my attention.
Growth
Personal Development and Wellness Resources
Values - Determining your values can help make life decisions easier and lead to fewer regrets. They become the things you rely on in both the good times and the bad. The process involves figuring out what matters most to you and attaching behaviors to those ideals. To get started, ask yourself questions such as what has made you happiest in life, what you are most proud of, and how you would spend your time if you could start over. Find someone who will ask good questions to bounce your ideas off of. This is also a good exercise to try with students.
Slow It Down - Do you feel like you're always rushing through tasks and under pressure to finish quickly? Tara McMullin, a baking and running enthusiast, shares her own journey of discovering the value of slowing down and being patient. Through the practice of baking, she learned to enjoy the process rather than just focus on the end product. Develop your resistance to societal pressure to be productive all the time, and instead, embrace a slower and more mindful approach to life.
Say What - True listening involves noticing all the different ways people communicate, from micro-expressions to the cadence of speech. To improve listening, focus on emotions, posture, speech patterns, and body language instead of just words. Another way to improve listening is to pause and reflect on what the speaker is saying, rather than formulating your response right away. Adding depth to your listening skills can increase the strength of your relationships.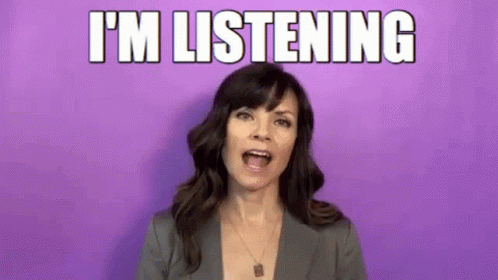 Inspiration
Don't Just

"Don't just learn, experience.
Don't just read, absorb.
Don't just change, transform.
Don't just relate, advocate.
Don't just promise, prove.
Don't just criticize, encourage.
Don't just think, ponder.
Don't just take, give.
Don't just see, feel.
Don't just dream, do.
Don't just hear, listen.
Don't just talk, act.
Don't just tell, show.
Don't just exist, live."
— Roy T. Bennett (The Light in the Heart)*
Favorite Things
Game - Can you escape?
Defining Moments - What is a defining moment in your life? My Answer - Deciding to be a camp counselor for just one summer. One summer turned into five. I was going to school for business, but my camp experience changed my mind and I switched over to education. Many of the best things in my life stem from that defining moment. What's yours? [Three Things]
Poetry - Check out the Sims Library of Poetry. Poetry makes the world a better place.
❤ Enjoy this newsletter?
Forward to a friend
and let them know where they can subscribe (hint:
it's here
). Send comments or just say "Hi" on Twitter -
@jeremyajorg
. If you haven't checked out the subscriber resources take a look
here
👀. This newsletter is a reader-supported publication. You can show your support by
subscribing
, sharing, or shopping for some of
my favorite gear
🙏.