Overcoming the Challenges of Being a First-Year Teacher
Teaching is a rewarding and highly challenging career. Being a first-year teacher can be both exciting and overwhelming. Here are some tips to help navigate some of the challenges.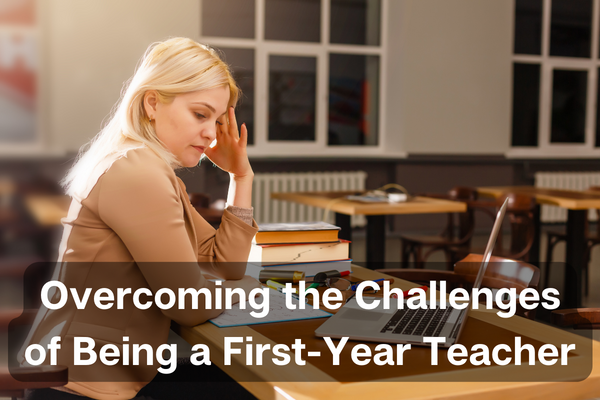 Teaching is a rewarding and highly challenging career. Being a first-year teacher can be both exciting and overwhelming. While you may feel prepared after completing your education and training, the reality of the classroom can be quite different. It is important to remember that everyone has a first year of teaching, and it is okay to make mistakes and learn from them. My first year of teaching was a rollercoaster ride. Just like anything else, you have to be bad at something before you can be good at it. Good teachers are reflective and apply what they learn from each experience creating a cycle of continuous growth. The following tips can help you navigate the challenges of being a first-year teacher.
1. Establish a Routine
The first few weeks of the school year will be chaotic, but it is important to establish a routine as soon as possible. This will help you and your students to know what to expect each day. Your routine should include a schedule for the day, procedures for entering and leaving the classroom, and a plan for how to handle disruptions. Take time for students to practice everything they are supposed to do. It is also important to establish routines for grading, lesson planning, and communication with parents and administrators. If I were starting out today I would use a combination of digital and paper planning. My favorite digital tool is Planbook. I'm able to look back over the years and search the archive. Using a learning management system like Google Classroom will also help with organization, and you can revisit archived lessons and assignments each year. The paper planner is mobile and where I do my weekly planning. It's portable and flexible and is what I use during team planning times.
2. Build Relationships
Building relationships with your students is key to a successful school year. You'll hear this so often that it will seem like a cliche, but it's true. Take the time to get to know each student individually and make an effort to connect with them on a personal level. Teachers need thick skin. Students need to know they can make mistakes and be able to recover in your classroom. This will help to create a positive classroom environment and encourage them to be engaged in their learning. Find your people (co-workers) in the school. Start creating your support system as soon as you can. Building relationships with parents and colleagues is also important for your success as a teacher. Hopefully, your school with provide a mentor, and if they don't, you need to find your own. Getting involved by attending after-school events will also help with relationship building.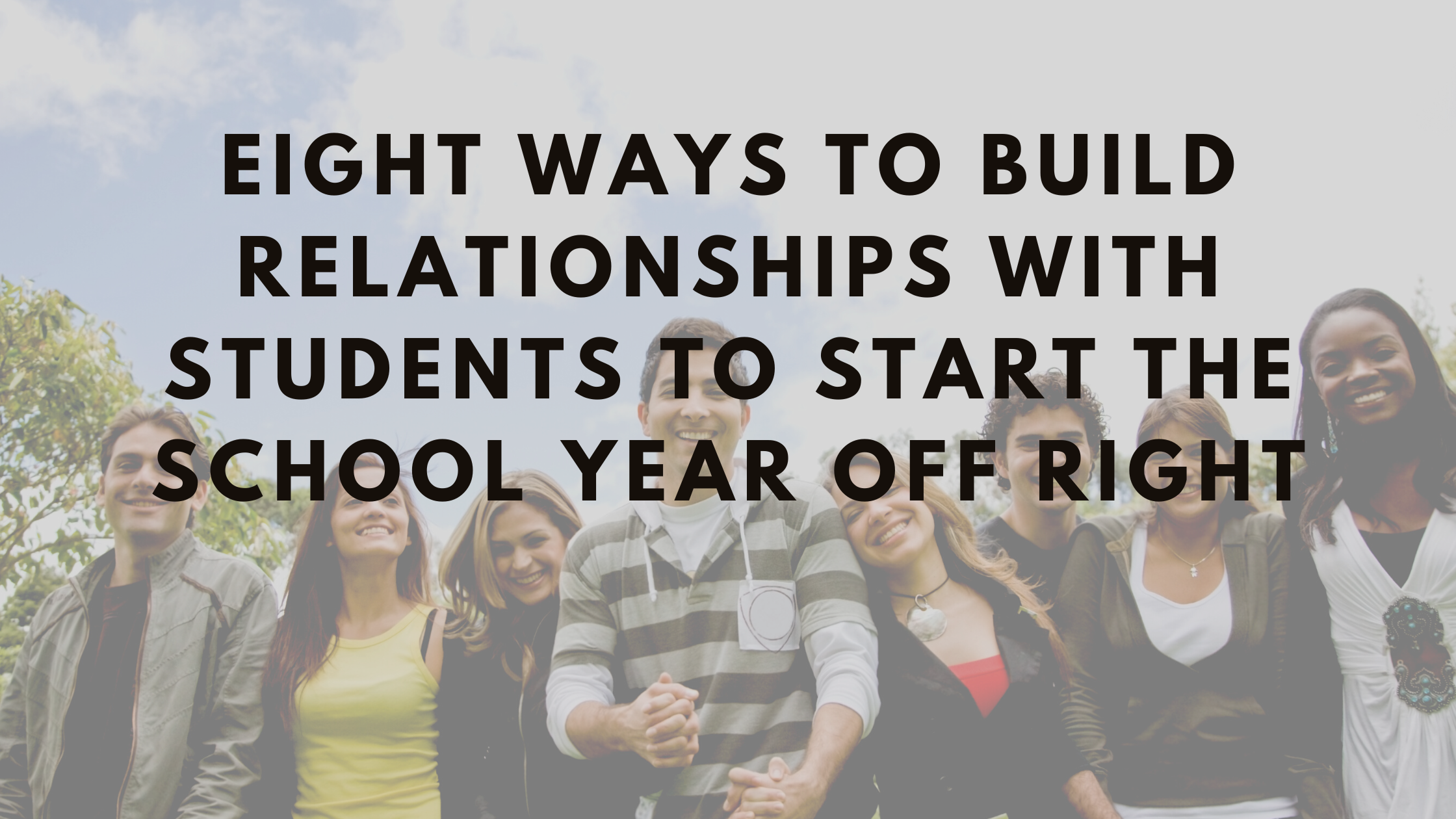 3. Seek Help and Support
Don't be afraid to ask for help or support when you need it. Reach out to other teachers or administrators for advice and guidance. Joining a professional organization (see list below👇) or attending conferences can also provide valuable resources and support. As a science teacher I've found great ideas and advice in the resources provided by the National Science Teachers Association  It is important to seek help and support when you are feeling overwhelmed or unsure about how to handle a situation in your classroom. Talk to your instructional coach or administrator when you need help. Any school worth teaching in will be invested in your success.
12 Professional Organizations for Teachers
4. Stay Organized
Staying organized is crucial for managing your time and responsibilities as a teacher. Keep a planner or calendar to track important dates and deadlines. Create a system for organizing paperwork, lesson plans, and other materials. Use technology to your advantage by using apps or websites to help you stay organized. Staying organized will help you to be more efficient and effective in your work as a teacher. You need to find what works for you. Check with your colleagues that have been in the game for a while and see what they do to stay organized. That's a great place to start. Sometimes the "new thing" isn't the most effective option.
5. Practice Self-Care
This is more important now than ever. Teaching is a stressful and demanding job, so it is important to take care of yourself. Make time for hobbies and activities outside of work. Practice stress-reducing techniques such as yoga or meditation. And most importantly, don't forget to take breaks and give yourself time to recharge. Regular exercise is your friend. Taking care of yourself will help you to be a better teacher and role model for your students. There will be more to do than you will ever be able to get done. Teaching can consume you if you let it. Find ways to leave school at school so you have time for yourself. Recharge so you'll be able to bring your energy to each school day.
Remember to be patient with yourself, learn from your mistakes, and enjoy the journey of becoming a great teacher. It will be a process filled with joy and imperfection. Play the long game and welcome to the professional. We need all of the good teachers we can get.
❤ Enjoy this post?
Forward to a friend
and let them know where they can subscribe (hint:
it's here
). Send comments or just say "Hi" on Twitter -
@jeremyajorg
. If you haven't checked out the subscriber resources take a look
here
👀. Why Edify is a reader-supported publication. You can show your support by sharing this article,
buying me a cup of
☕, or shopping for some of
my favorite gear
🙏.