Teaching
Eight Ways to Build Relationships with Students to Start the School Year Off Right
One of the best investments of time a teacher can make is to build relationships with their students. When student/teacher relationships are strong students learn more and teachers are happier.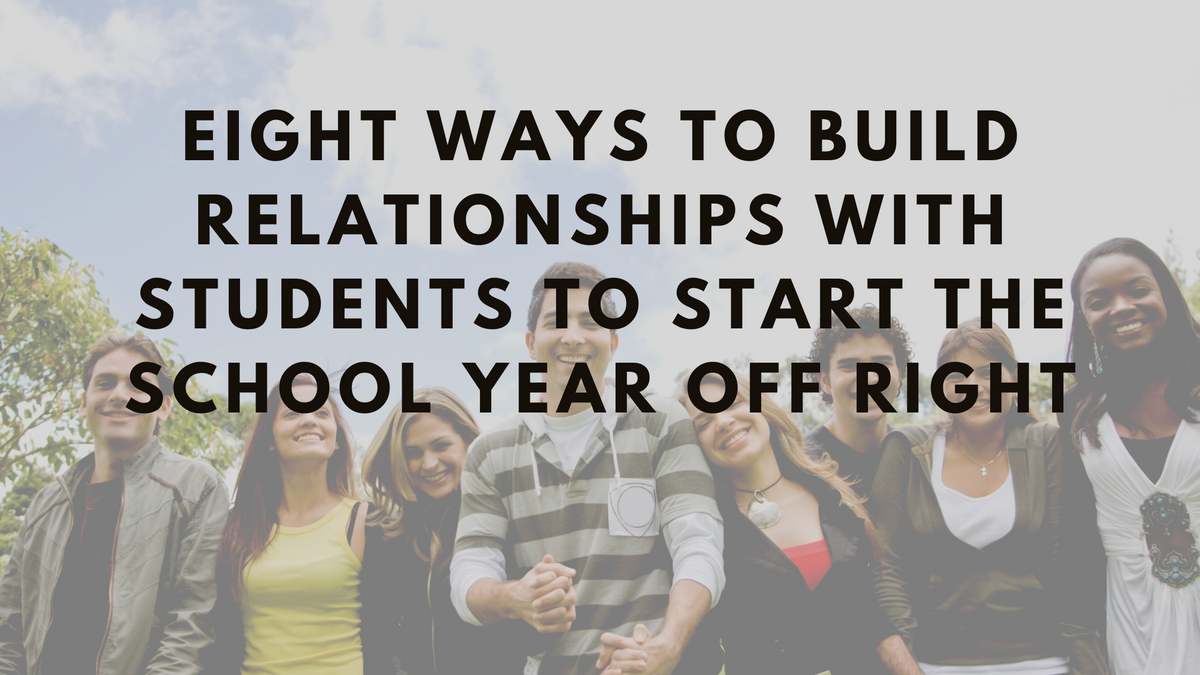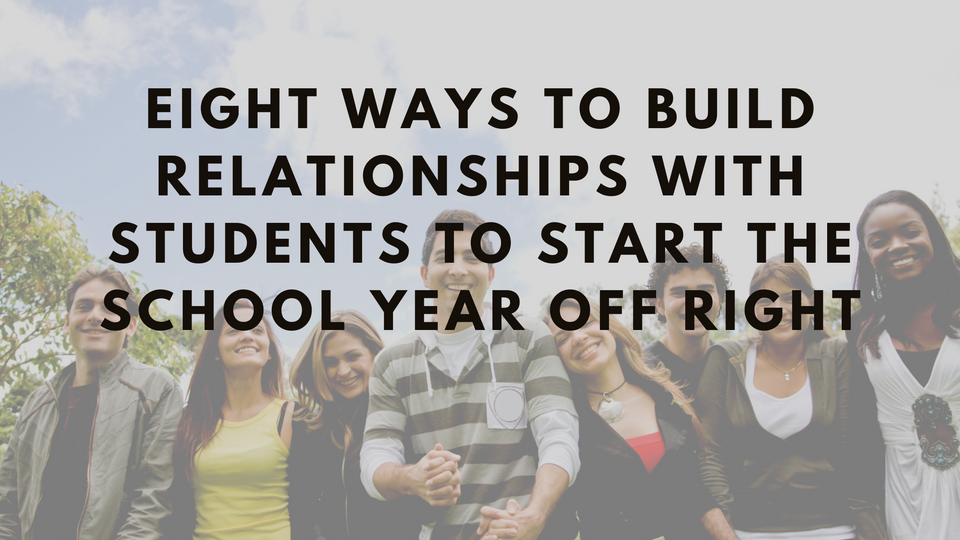 As an Amazon Associate, I earn from qualifying purchases. All affiliate links are marked with an asterisk (*). Thank You! Read more here.
---
Eight Ways to Build Relationships with Students to Start the School Year Off Right
One of the best investments of time a teacher can make is to build relationships with their students. When student/teacher relationships are strong students learn more and teachers are happier.
Learn names and how to say them correctly. Name tents are helpful for this. Students appreciate that you want to pronounce their names correctly. You can have them get creative and decorate their name tent with symbols/pictures that represent who they are and then share that with you.
Listen actively. Model how you would like them to listen to you when you're talking. This is often challenging as there are so many things going on in the classroom at once. Whenever possible, look them in the eyes, listen, nod, and even ask them follow-up questions.  
Ask questions. No one wants to be around someone who always talks about themselves and monopolizes conversations. This is true with students. Find moments to connect with all of your students one on one by asking them questions that are unrelated to school work. For some students, it will take more than one attempt, but those are usually the students who will eventually appreciate it the most.
Assume the best. This is a useful classroom norm. Tell students right from the beginning that you'll always assume the best and that you aren't looking to make their lives worse in any way. They will usually rise the level of your expectations, and when they don't it will be easier to recover.
Prioritize classroom management. Students feel like they can be themselves when they have a teacher who has solid positive classroom management skills. In many ways, this should be at the top of this list. Establish routines and norms as soon as possible and practice them in a positive way. When things go awry, practice them some more.
Give students a voice and choice. When people have a voice and choice they feel valued. Teachers can strategically give students a voice and choice to build positive relationships. Simple choices could be where to sit or a menu of assignment options.  Let them choose their partners sometimes. When students have a voice and choice they feel like someone believes in their abilities. Who doesn't like having someone believe in them?
Be quick with praise. Always be on the lookout for good things happening. Describe what you see, explain why it's awesome, and then offer up some praise. Students will notice that you are on the lookout for "good things" and as a result, you'll see more "good things" happening.
Be a goldfish. This phrase comes from the television show Ted Lasso. It simply means to have a short memory. People make mistakes every day. Students make more mistakes because they are supposed to. Use mistakes to teach lessons, move on, and don't hold a grudge. Try to treat each day as a new one. Share this with students in moments where discipline is needed. This is challenging to do, but the payoff is great.
Resources:
📚 The First Days of School: How to Be an Effective Teacher* - This book is great for teachers just starting out. I revisit it at the beginning of each year. This book will help you with managing your classroom and putting solid routines into place.
📚 Keeping It Real and Relevant*: Building Authentic Relationships in Your Diverse Classroom - You'll find tips for balancing the needs of diverse learners, examples of classroom challenges and how to handle them, and questions that will further your professional development.
📚 Motivating Students Who Don't Care:* Proven Strategies to Engage All Learners, (Proven Strategies to Motivate Struggling Students and Spark an Enthusiasm for Learning) - Students who appear to lack motivation can be challenging to teach. This book offers strategies to spark enthusiasm in unmotivated students.
❤ Enjoy this post?
Forward to a friend
and let them know where they can subscribe (hint:
it's here
). Send comments or just say "Hi" on Twitter -
@jeremyajorg
. If you haven't checked out the subscriber resources take a look
here
👀. Why Edify is a reader-supported publication. You can show your support by sharing this article,
buying me a cup of
☕, or shopping for some of
my favorite gear
🙏.