Summer Reset
Topics for this week include summer reset tips for educators, movies in the classroom, and cultural differences in education.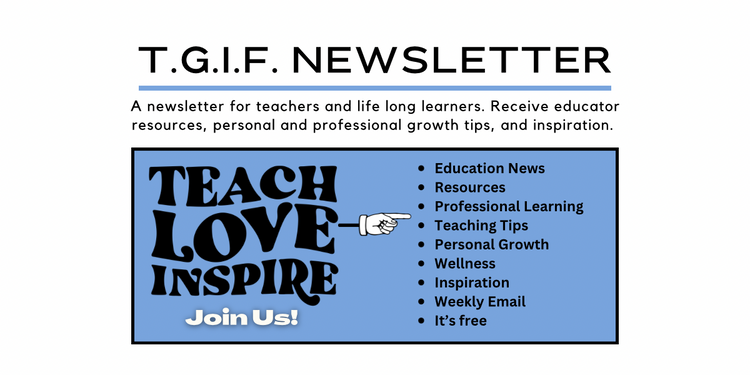 As an Amazon Associate, I earn from qualifying purchases. All affiliate links are marked with an asterisk (*). This helps support the newsletter. Thank You! Read more here.

Happy Friday!
T.G.I.F. Teacher Newsletter #71
Check out Refind. Every day Refind picks 7 links from around the web for you, tailored to your interests. It has over 50k+ curious users.
---
The summer reset is underway. Two of my favorite parts about summer are the adventures and feeling relaxed in my mind, body, and spirit on a Sunday night. This weekend we are heading to listen to Michael Franti in concert. Here's one of my favorite songs from his playlist. It has a good message, "Just Work Hard and Be Nice to People".
Have a great weekend!
In today's newsletter…
Summer reset tips for educators
Shift in attitude toward movies in the classroom
Understanding cultural differences in education
The News
Here are some articles that grabbed my attention.
Growth
Personal Development and Wellness Resources
The Good Stuff - Here are the top five regrets of the dying, as documented by an Australian nurse who worked in hospice care. The most common regret was not living a life true to yourself, followed by working too hard and not expressing your feelings. Others included not staying in touch with friends and not allowing yourself to be happy. It's never too late to do something your future self will thank you for.
Confidence - In order to build healthy self-confidence, you must address the root cause of your low self-confidence. Worrying about things you can't control, dwelling on past mistakes, and ignoring your wants and needs are the most common root causes of low self-confidence.
Why We Wait - Procrastination stems from a fight between the limbic system and the prefrontal cortex. The DUST method can help you overcome it. Try breaking down tasks into smaller, more manageable steps for starters.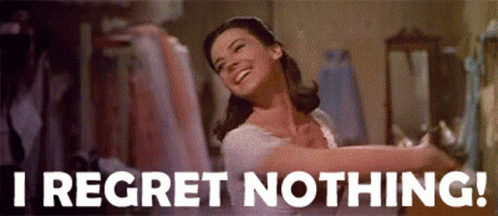 Inspiration
"We all make mistakes, have struggles, and even regret things in our past. But you are not your mistakes, you are not your struggles, and you are here NOW with the power to shape your day and your future." — Steve Maraboli (Unapologetically You*: Reflections on Life and the Human Experience)
Favorite Things
Showerthought - We do not check the refrigerator multiple times to find new food, we check to see if our standards have dropped enough to eat what was available. [source]
Gadget - Thermacell Mosquito Repellent* - If you live in Mosquito country this gadget is for you. We recently went camping and the mosquitos were awful. We purchased a Thermacell and it allowed us to have a good time outside without being eaten alive.
---
❤ Enjoy this Newsletter?
🍵 Show Your Support, 🛍 Shop The Store, 👕 Buy Some Swag, 🤗 Share It