T.G.I.F. Newsletter - Calm, Clear, and Kind
In this edition: Technology during the pandemic, importance of high school sports, and what students want from their teachers.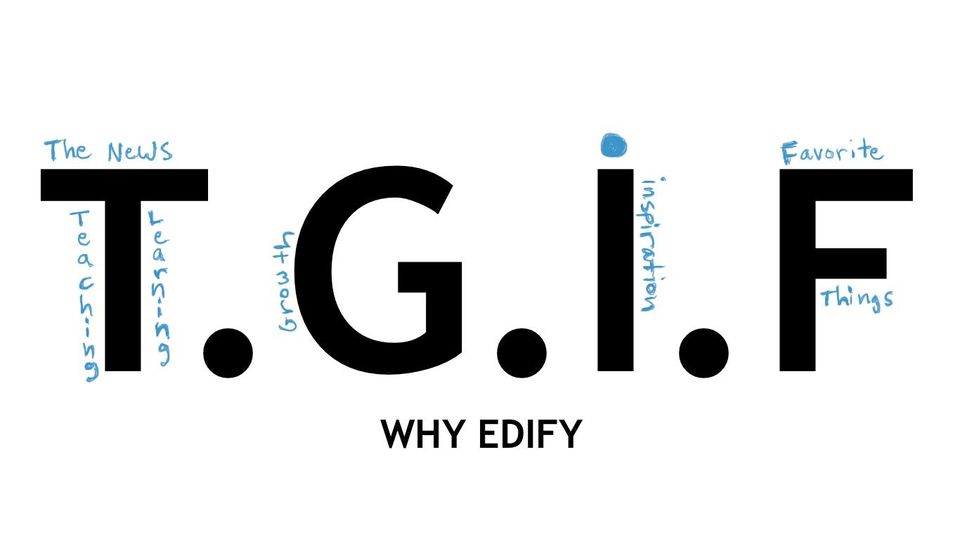 As an Amazon Associate, I earn from qualifying purchases. All affiliate links are marked with an asterisk (*). Thank You! Read more here.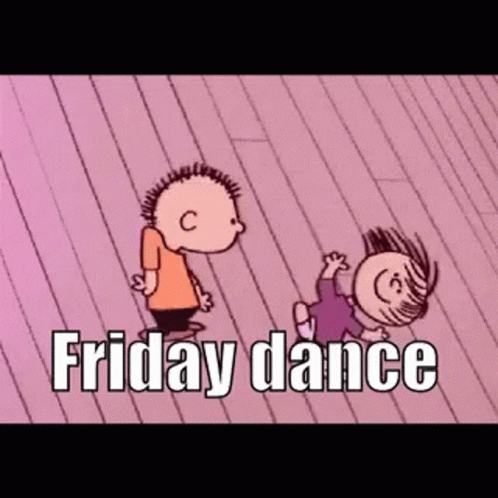 Hello Friends and T.G.I.F. 😁 Here are some things I thought were worth sharing this week.
The News
Here are some articles that grabbed my attention.
My hats off to all teachers. I hope you felt appreciated this past week. "Thank You" 🙏 for all of your hard work and dedication.
I'm in disbelief.
The pandemic exposed weaknesses in education and in educational technology. Will there be a "new" normal? Many experts think that forms of digital instruction should stick around. There are educational technology resources I utilized during the height of the pandemic that I think I will keep around. The two that stand out are the use of Hyperdocs and Formative.
A minority of kids are active in high school sports. The number seems to be on the decline. This Mindshift article explores how high school sports can better serve students. When students participate in sports they learn valuable lessons often not available in the classroom. Fewer and fewer middle school students elect to join sports where I teach. It feels good to be part of a team. I think it is ultimately better when young people have those experiences.
Here's what students want from their teachers - Calm, Clear, and Kind. Here's an explanation of the Calm, Clear, and Kind (CCK) framework.
Growth
Personal Development and Wellness Resources
I've always felt like affirmations were a little "Hokey" until recently. I've come across too many articles that outline the science behind why they work. Here's another one. The science of affirmations also indicates that when they are incorporated correctly students perform better during tests and experience less anxiety. I couldn't resist, the clip below brings back great memories.
I'm not sure I am ready to regularly unplug for the entire weekend, but I can't deny the benefits. I know this is one of the reasons why I always feel so good after an extended hiking trip. Unplugging also helps improves sleep quality.
If you are not a fan of using fitness trackers you might like to focus on the "Active 10".
Inspiration
Here is a quote I've been revisiting this week:
"Regardless of what came before or of what is yet to come, what matters most right now is how I choose to respond to the challenge before me. Will I lie down or will I fight? The choice is mine, and I chose to FINISH STRONG." – Dan Green
Favorite Things
❤ Enjoy this newsletter?
Forward to a friend
and let them know where they can subscribe (hint:
it's here
). Send comments or just say "Hi" on Twitter -
@jeremyajorg
. If you haven't checked out the subscriber resources take a look
here
👀. This newsletter is a reader-supported publication. You can show your support by becoming a
monthly
or
yearly
member. 🙏
---
P.S. Recommendation: Fabulous. Born at Duke University, Fabulous uses behavioral science to help people make smart changes and build healthy habits. Build self-discipline and create positive structures in your daily life. After answering a series of questions Fabulous will build a plan just for you. Start building new habits with Fabulous today.