T.G.I.F. Newsletter - Climate Anxiety, Struggling Students, and Lagom
A newsletter for teachers and lifelong learners. Topics for this week include climate anxiety, struggling students, and Lagom.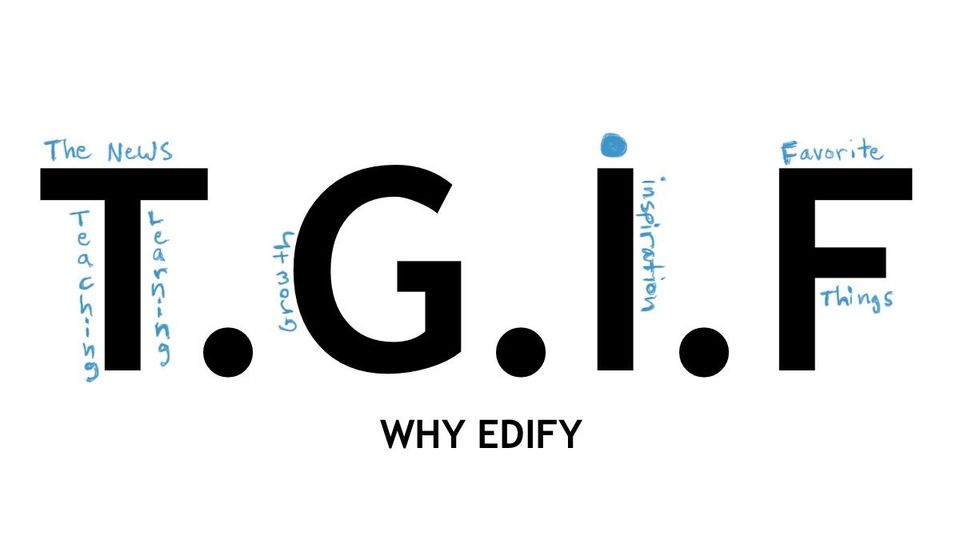 As an Amazon Associate, I earn from qualifying purchases. All affiliate links are marked with an asterisk (*). Thank You! Read more here.
Happy Friday!
This is the 34th T.G.I.F. Newsletter. This newsletter will always be free. Your support helps with site costs and provides some much-appreciated motivation. 🙏. You can keep me energized with a coffee ☕, or by using the button below. Thank You!
T.G.I.F. is a weekly newsletter featuring education news, and teaching, personal development, and professional learning resources.
Check out Refind. Every day Refind picks 7 links from around the web for you, tailored to your interests. It has over 50k+ curious users.
Recommendation - If you haven't tried Poo~Pourri* you've been missing out. Protect the atmosphere of your teacher restroom with fresh fall smells*.
---
Hello Friends and T.G.I.F. 😁 Here are some things I thought were worth sharing this week.
The News
Here are some articles that grabbed my attention.
Growth
Personal Development and Wellness Resources
Lagom may be just what we all need. In Swedish, it means "just enough". This idea can be applied to work-life balance, exercise, and chronic cases of FOMO. Lagom is recognizing that what we do affects others and that less can actually end up being more.
This seems perfect to share in a newsletter that comes out on Friday. Here's how to have a good weekend. There is even a tip to help you beat the "Sunday Scaries" 😱.
I'm not sure I agree with everything in this article, but I am a fan of the "reading" part.
Inspiration
Here is a quote I've been revisiting this week:
"Outside of a dog, a book is man's best friend. Inside of a dog, it's too dark to read." - Groucho Marx - The Essential Groucho: Writings or by and about Groucho Marx*

Favorite Things
📰 Article - The Inflated Promise of Science Education - Full disclosure, I'm a science teacher. I often wonder why so many people don't trust it. Although it's not perfect, scientific evidence is usually enough to persuade me to believe. I had to read this article twice. It made me think. There are a few good suggestions to be found here. This quote stuck with me, "Social trust in science must be earned and cultivated, and the process depends as much on power as on knowledge."
🎹 Billy Joel - LIFE Magazine released a special tribute issue dedicated to Billy Joel. I love the story of how the song "Piano Man" came to be.
💡LED Lights* - have added an entirely new vibe to my science classroom. My daughter put them up pretty quickly. I'm still figuring out what all of the buttons on the remote control do.
Thank you for reading. Have a great weekend.
❤ Enjoy this newsletter?
Forward to a friend
and let them know where they can subscribe (hint:
it's here
). Send comments or just say "Hi" on Twitter -
@jeremyajorg
. If you haven't checked out the subscriber resources take a look
here
👀. This newsletter is a reader-supported publication. You can show your support by subscribing, sharing,
buying me a cup of
☕, or shopping for some of
my favorite gear
🙏.