T.G.I.F. Newsletter - New Teachers, New School Year, and WOOP
A newsletter for teachers and lifelong learners. Topics for this week include advice for new teachers, tips for setting the tone for a new school year, and tips for self-improvement.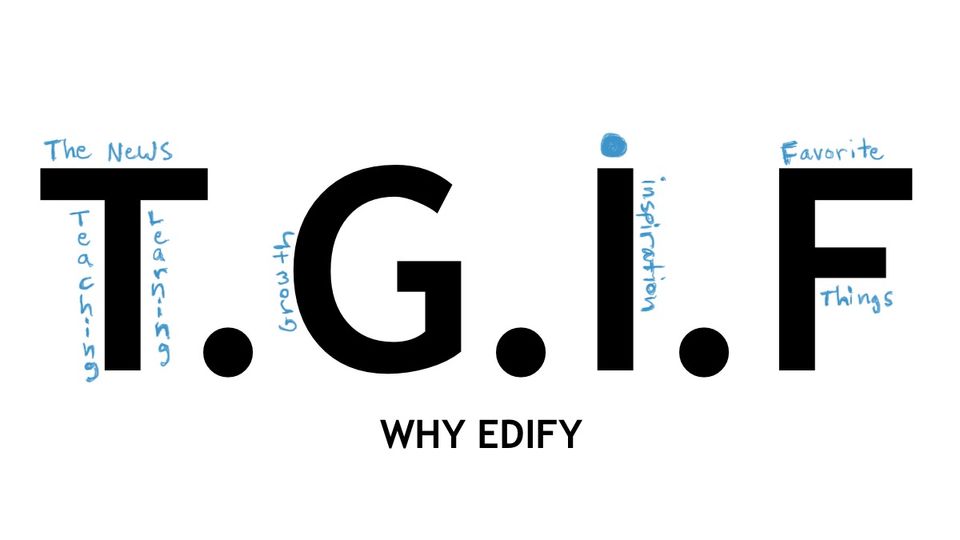 As an Amazon Associate, I earn from qualifying purchases. All affiliate links are marked with an asterisk (*). Thank You! Read more here.
---
Happy Friday!
Hello Friends and T.G.I.F. 😁 Here are some things I thought were worth sharing this week.
The News
Here are some articles that grabbed my attention.
Growth
Personal Development and Wellness Resources
Inspiration
Here is a quote I've been revisiting this week:
"Twenty years from now you will be more disappointed by the things that you didn't do than by the ones you did do. So throw off the bowlines. Sail away from the safe harbor. Catch the trade winds in your sails. Explore. Dream. Discover."
― H. Jackson Brown Jr., P.S. I Love You
Favorite Things
❤ Enjoy this newsletter?
Forward to a friend
and let them know where they can subscribe (hint:
it's here
). Send comments or just say "Hi" on Twitter -
@jeremyajorg
. If you haven't checked out the subscriber resources take a look
here
👀. This newsletter is a reader-supported publication. You can show your support by subscribing, sharing,
buying me a cup of
☕, or shopping for some of
my favorite gear
🙏.
P.S. Recommendation: Fabulous. Born at Duke University, Fabulous uses behavioral science to help people make smart changes and build healthy habits. It's helped me build a solid morning routine. Build self-discipline and create positive structures in your daily life. After answering a series of questions Fabulous will build a plan just for you. Start building new habits with Fabulous today.