Weekly Report
T.G.I.F. Newsletter - Listening to Teachers and Meta-Awareness
A newsletter for teachers and lifelong learners. Topics for this week include listening to teachers and meta-awareness.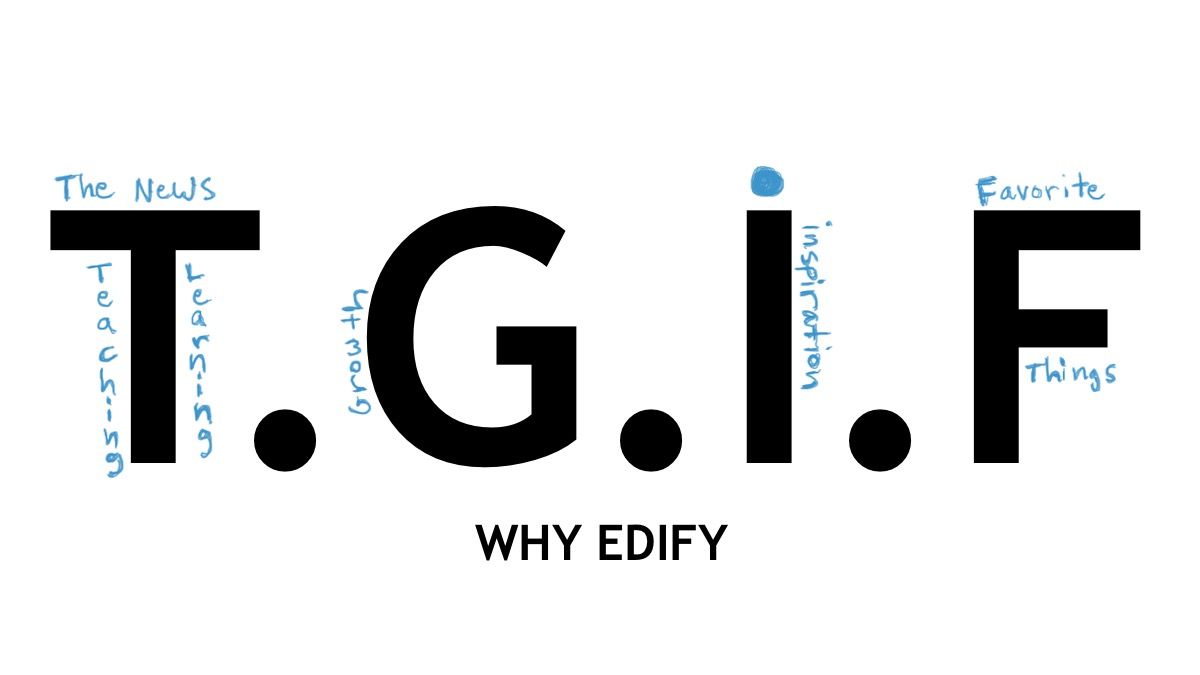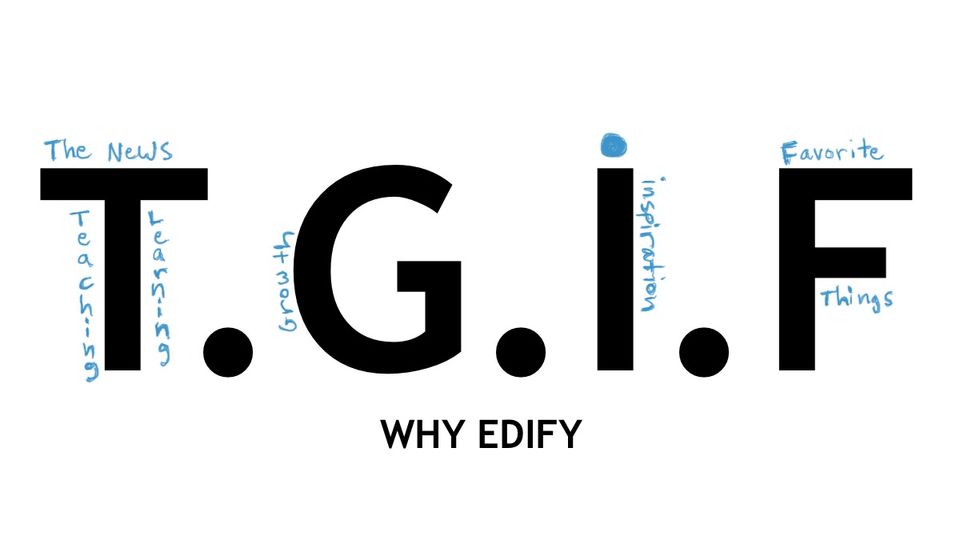 As an Amazon Associate, I earn from qualifying purchases. All affiliate links are marked with an asterisk (*). Thank You! Read more here.
Happy Friday!
I knew you could do it!
Hello Friends and T.G.I.F. 😁 Here are some things I thought were worth sharing this week.
The News
Here are some articles that grabbed my attention.
How would your school be different if the teachers in your building offered advice and it was acted upon? This article by Matthew Dicks makes some good points.
Most educators have been introduced to how powerful a growth mindset can be. Rather than hide from failure, we should seek it out and help our students to do the same. Learning from those failures is a superpower.
In this Atlantic piece, "The Biggest Disruption in the History of American Education", many students didn't do school at all during school closures. If you are a teacher you know that already. It turns out the learning losses weren't evenly spread out. If you had money you were more likely to continue receiving an effective education either in person or through Zoom. Research shows if your household income was below $25,000 you received minimal schooling or no schooling.
Growth
Personal Development and Wellness Resources
If something isn't right it is important to recognize what's going on. Getting things out in the open means you're more likely to find a solution. Sometimes the best thing to do is to ask for help.
I don't always agree with every Leo Babauta has to say about public education. I did find some points of agreement in this article about learning. I think learning is more effective when done with others and it needs to sometimes include elements of play. I also think one of the best ways to accomplish deeper learning is to teach whatever it is you studying to others.
What we pay attention to is our life. If you seem to have lost control of your attention span, here's how to take it back.
Inspiration
Here is a quote I've been revisiting this week:
When you carry conflict states around with you they can occupy and compete for your mental workspace and attentional resources. You're so busy carrying that load that very few attentional resources remain to overcome automatic tendencies. Any salient thing will grab you—and keep you longer. So, if you've had a long and demanding day—say, you're stressed, anxious, or preoccupied—you're more likely to go for the bright shiny thing. You'll grab the cookies instead of the carrots. You'll click the flashing ad. You'll spend the money you meant to save. You'll spend something even more precious—your attention—in places you never intended to."
— Amishi P. Jha (Peak Mind: Find Your Focus, Own Your Attention in Just 12 Minutes a Day*)
Favorite Things
🎣 Fishing - When this newsletter arrives in your inbox I'll be fishing on Lake Vermillion in Minnesota. I'm a horrible fisherman, but I love being out on the water with a cup of coffee just floating around.
🔥 Gadgets - Here are some of my gadget and gift picks for the summer. It includes items that contribute to relaxation and reflection.
❤ Enjoy this newsletter?
Forward to a friend
and let them know where they can subscribe (hint:
it's here
). Send comments or just say "Hi" on Twitter -
@jeremyajorg
. If you haven't checked out the subscriber resources take a look
here
👀. This newsletter is a reader-supported publication. You can show your support by subscribing, sharing,
buying me a cup of
☕, or shopping for some of
my favorite gear
🙏.
P.S. Recommendation: Fabulous. Born at Duke University, Fabulous uses behavioral science to help people make smart changes and build healthy habits. It's helped me build a solid morning routine. Build self-discipline and create positive structures in your daily life. After answering a series of questions Fabulous will build a plan just for you. Start building new habits with Fabulous today.