Weekly Report
T.G.I.F. Teacher Newsletter | Get Moving, Education Automation, and Happy Chemicals
T.G.I.F. Teacher is a weekly newsletter featuring educational news, and teaching, personal development, and professional learning resources. Topics for this week include movement, automation in education, and happy chemicals.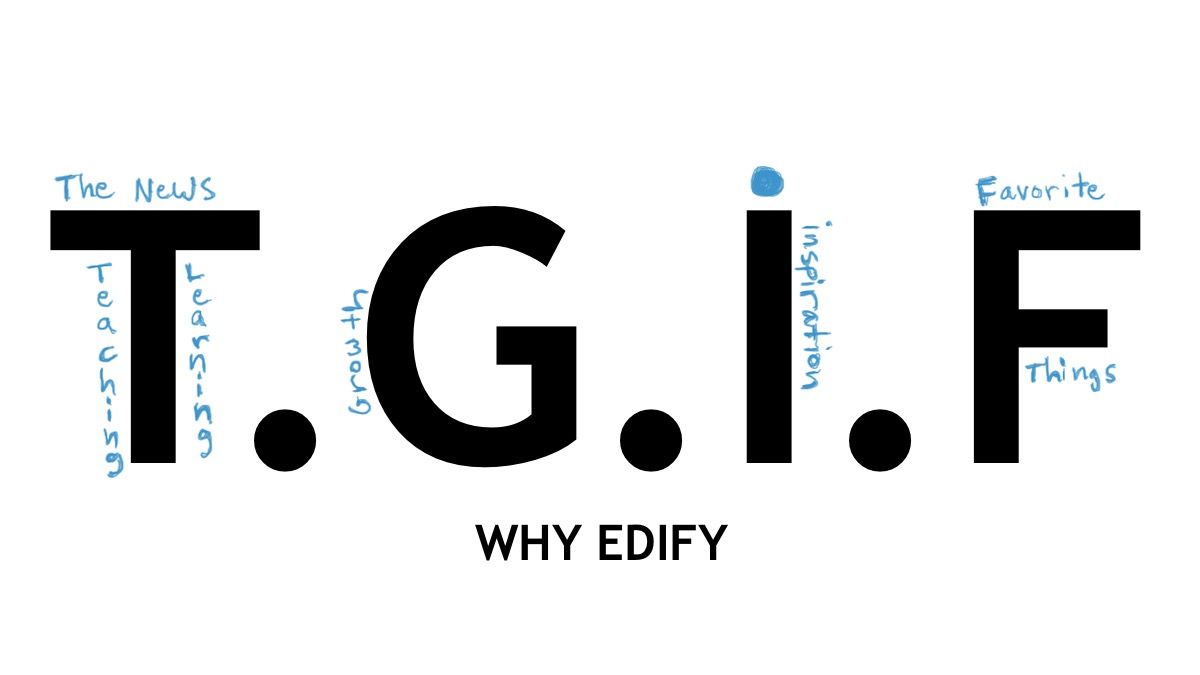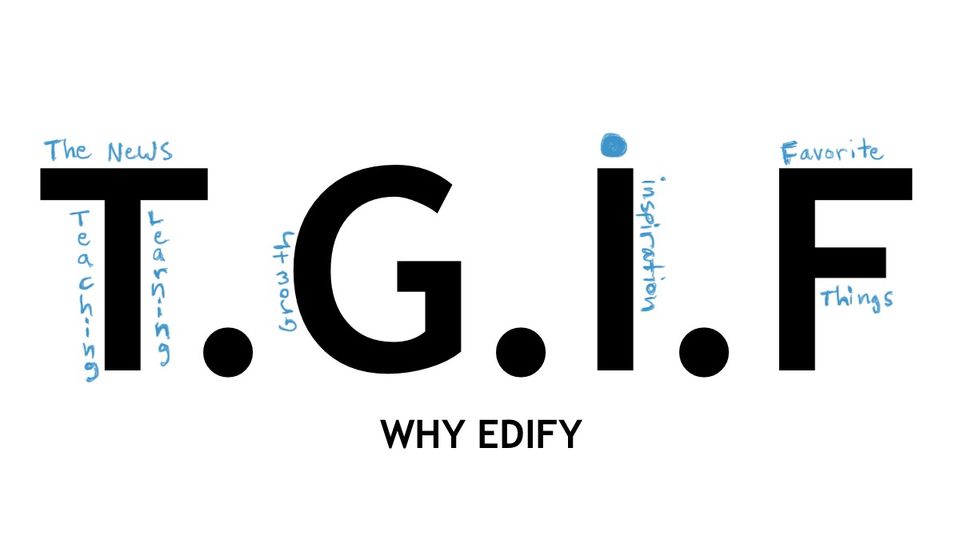 As an Amazon Associate, I earn from qualifying purchases. All affiliate links are marked with an asterisk (*). Thank You! Read more here.


Happy Friday!
T.G.I.F. Teacher Newsletter #48
Check out Refind. Every day Refind picks 7 links from around the web for you, tailored to your interests. It has over 50k+ curious users.
---
Hello Friends and T.G.I.F.
Winter vacation is near. It's three days away for me, and I'm very much looking forward to it.
This past week was filled with our winter concert, extremely energetic students, properties of matter haiku poems, and a snow day.
Happy Friday - Have a great weekend! 😄
Here are some things I thought were worth sharing this week.
---
The News
Here are some articles that grabbed my attention.
---
Growth
Personal Development and Wellness Resources
Best Of - What made your year? I just read the article "100 Things That Made My Year" by Austin Kleon. What a great tradition. It looks like he's been making this type of list since 2014. Earlier this year I was inspired by his book, "Show Your Work", and now this. I don't think my list will be 100 items long, but I'm starting one. More to come.
Happy Chemicals - You can naturally increase your production of dopamine, serotonin, endorphins, and oxytocin. These are your "happy chemicals". Try using small achievable steps in your goal setting. Spend time focusing on recent victories. Solidify connections with your friends. Laugh. These will also boost your brain's supply of "happy chemicals".
Self-Care - Take time to be still and reflect on what you truly need. Make a list. Put the most important need at the top. Commit to trying one small action to meet your biggest need. If that doesn't work, try another small action. Once you find something that works, tackle the next item on your list.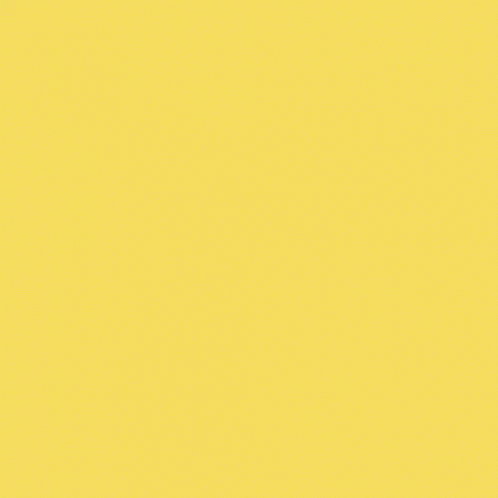 ---
Inspiration
Here is a quote I've been revisiting this week: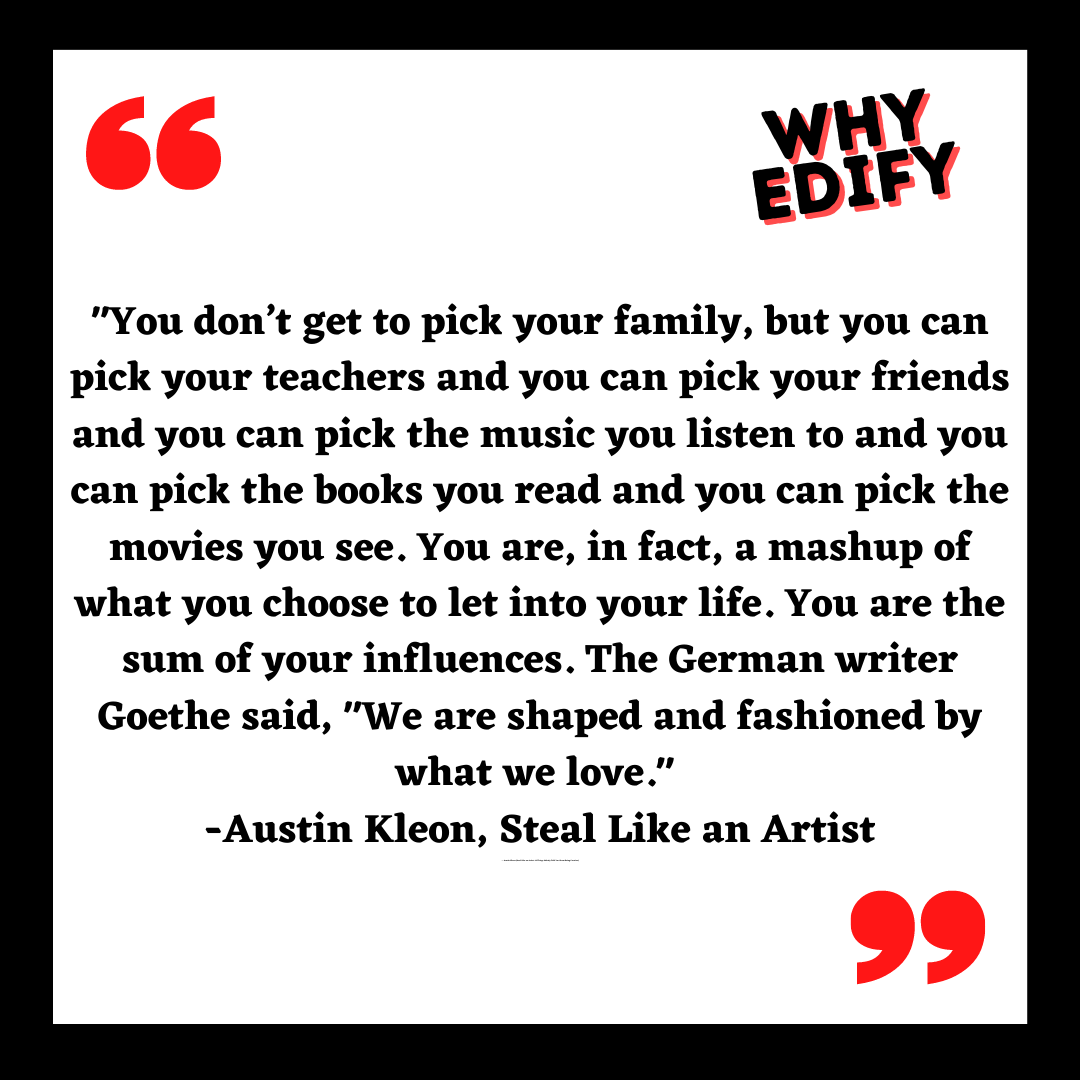 "You don't get to pick your family, but you can pick your teachers and you can pick your friends and you can pick the music you listen to and you can pick the books you read and you can pick the movies you see. You are, in fact, a mashup of what you choose to let into your life. You are the sum of your influences. The German writer Goethe said, "We are shaped and fashioned by what we love." -Austin Kleon, Steal Like an Artist*

Favorite Things
❄ Snow Days - Thursday was a near-perfect snow day. It was called the night before so we were able to celebrate and fire up Harry Potter. The snow blower worked just as it was supposed to as it removed 8-10 inches of wet slushy snow. The whole family was grateful for a relaxing day.
📰 Article - We all see colors differently. Here's why.
😲 Get the Drift - This truck has a unique snow drift sculpture hat.
🛠 Gadget - Paper Mate Flair Felt Tip Pens, Medium Point* - These classic flair pens are great for both teacher and student use. They're great for map work and grading papers.
❤ Enjoy this newsletter?
Forward to a friend
and let them know where they can subscribe (hint:
it's here
). Send comments or just say "Hi" on Twitter -
@jeremyajorg
. If you haven't checked out the subscriber resources take a look
here
👀. This newsletter is a reader-supported publication. You can show your support by
subscribing
, sharing, or shopping for some of
my favorite gear
🙏.