T.G.I.F. Teacher Newsletter | How to Study, Deeper Learning, and Horror
T.G.I.F. Teacher is a weekly newsletter featuring educational news, and teaching, personal development, and professional learning resources.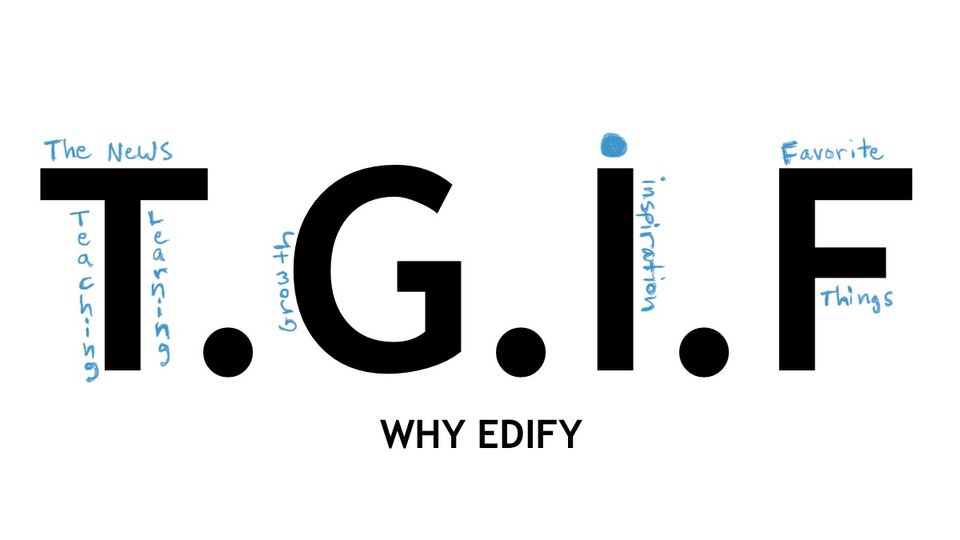 As an Amazon Associate, I earn from qualifying purchases. All affiliate links are marked with an asterisk (*). Thank You! Read more here.
Happy Friday!
This is the 41st T.G.I.F. Newsletter. This newsletter will always be free. Your support helps with site costs and provides some much-appreciated motivation 🙏.
---
Hello Friends and T.G.I.F.
It's been a packed week. We burned food samples in the science lab and started preparing for student-led conferences. The grand finale was the students versus staff volleyball game. The staff eeked out a victory. The "Big Win" was that none of the teachers were injured this year.
Happy Friday - Have a great weekend!
Here are some things I thought were worth sharing this week.
---
The News
Here are some articles that grabbed my attention.
---
Growth
Personal Development and Wellness Resources
Kindness - We are all connected. When we do something kind for others we increase our own happiness. Some tips are to analyze your motives, ditch the golden rule and be consistent. Helping others helps us take a break from our own self-importance. How would your life change after committing to 30 days of kindness?
Mentor - Veteran teachers are in a great position to mentor new teachers. Explore 10 Ways to Be an Amazing Mentor. Helping new teachers creates a ripple effect that continues for generations.
Focus - Goals are important, but systems are even more powerful. Winners and losers often have the same goals. The feeling of "goal achievement" lasts a moment. Then what? Your systems help define your way of being.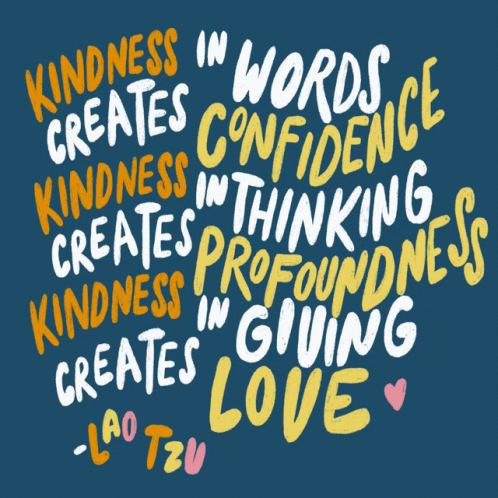 ---
Inspiration
Here is a quote I've been revisiting this week:
"Beyond work and love, I would add two other ingredients that give meaning to life. First, to fulfill whatever talents we are born with. However blessed we are by fate with different abilities and strengths, we should try to develop them to the fullest, rather than allow them to atrophy and decay. We all know individuals who did not fulfill the promise they showed in childhood. Many of them became haunted by the image of what they might have become. Instead of blaming fate, I think we should accept ourselves as we are and try to fulfill whatever dreams are within our capability.

Second, we should try to leave the world a better place than when we entered it. As individuals, we can make a difference, whether it is to probe the secrets of Nature, to clean up the environment and work for peace and social justice, or to nurture the inquisitive, vibrant spirit of the young by being a mentor and a guide."
— Michio Kaku

---
Favorite Things
---
Meme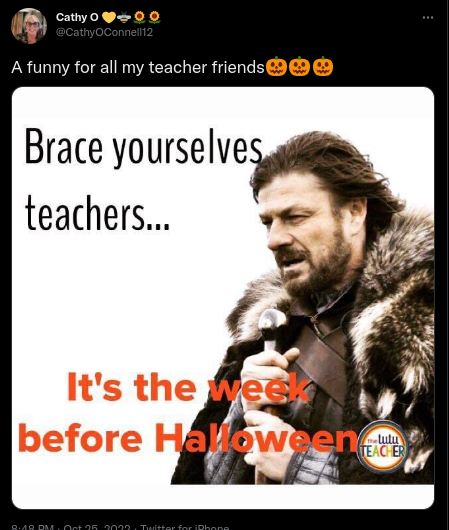 ❤ Enjoy this newsletter?
Forward to a friend
and let them know where they can subscribe (hint:
it's here
). Send comments or just say "Hi" on Twitter -
@jeremyajorg
. If you haven't checked out the subscriber resources take a look
here
👀. This newsletter is a reader-supported publication. You can show your support by
subscribing
, sharing, or shopping for some of
my favorite gear
🙏.