There is No Normal
T.G.I.F. is a weekly newsletter featuring educational news, teaching, personal development, and professional learning resources.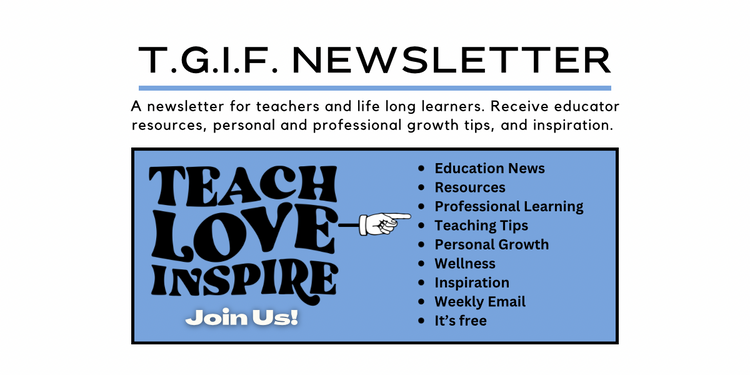 As an Amazon Associate, I earn from qualifying purchases. All affiliate links are marked with an asterisk (*). Thank You! Read more here.
Happy Friday!
T.G.I.F. Teacher Newsletter #61
Check out Refind. Every day Refind picks 7 links from around the web for you, tailored to your interests. It has over 50k+ curious users.
👏
Enjoy this weekly newsletter? You can show your support here -
Buy Me a Coffee
---
Hello Friends,
Welcome to this week's edition of the TGIF Newsletter.
As I sit in my well-worn old-man red reclining chair, I'm beginning to worry that the snow will never melt. I am grateful to be on Spring Break and my batteries are slowly recharging.
A big welcome to our newest subscribers!  My aim is to provide you with practical resources, thought-provoking ideas, and inspiration. I hope you enjoy this edition and that it sparks some new insights and ideas for you. Thank you for being a part of our community!
Here are three things I've been pondering this past week.
Average and normal are not the same thing. There is no "normal" and average isn't really something to aspire to.
Teachers need to remember what it feels like to be uncomfortable and awkward. Those moments provide a great opportunity for growth. Try doing some things that scare you every once in a while.
Finding something unrelated to your job that you are passionate about helps to keep burnout at bay. Keeping a mental distance from your job helps create a protective shield.
Happy Friday - Have a great weekend😄!
Here are some things I thought were worth sharing.
---
The News
Articles that grabbed my attention.
Grades - If you haven't switched to standards-based grading you have probably had a debate in your school about whether or not students should receive a zero. Research has shown that using zeros in grading can have a negative impact on student motivation and academic performance. Rather than using zeros, some educators advocate for using alternative measures, such as incomplete or missing grades, to encourage students to continue learning and improving. Another strategy is to have the lowest grade possible land somewhere between 50 and 60 percent. In schools where this is happening the students perform better on state exams.
Not Alone - Mental health data should be gathered from schools around the country, and it should be used to help form policies to address the increased needs of struggling students. Teachers are tied with nurses for experiencing the most job-related stress. In my case, much of the stress is from the helpless feeling that no matter what I do, it's not enough to help my students be where they should be. When teachers are supported the students are the beneficiaries. When we neglect the needs of our young people our society pays the price. The data is in. Teaching is hard. You're not alone.
Danger - More than 200,000 children aged 14 and under receive treatment for playground-related injuries each year, with common injuries including fractures, contusions, and abrasions. Truth is, playgrounds aren't what they used to be. Check out these dangerous playgrounds from the 1880s - 1940s. What would the effects be if we brought back a few elements of danger to school playgrounds?
Resource - Closure activities at the end of class are important because they help students review what they've learned and reinforce key concepts. Plus, these activities can help students feel more confident in their knowledge and retain information for longer. It's often hard to remember to leave time for a good closing, but the pay-offs are worth building the habit. These activities can be fun and engaging for students, which is always a win in my book! Check out these 28 Great Wrap-Up Activities for Your Lesson Plans.
---
Growth
Personal Development and Wellness Resources
Don't Worry - Do you ever give way to rumination? You know, those thoughts you can't seem to get out of your mind. These are often the thoughts that keep you up at night or make it impossible to relax. Rumination can lead to anxiety disorders, substance abuse, and even post-traumatic stress disorder. If you find yourself falling into a negative thought loop pattern try distracting yourself with something like a puzzle or exercise. You can also take a moment to analyze your thoughts to see if your concern has a basis in reality. It's easy to fall into a pattern of rumination, but there are things you can do to find your way out.
Top 10 - Stress is a part of life. Learn how to cope with the Top 10 most stressful things that life can throw at you. Practicing good habits each day helps to build up your defenses for those moments when stress knocks on your door.
In The Know - Teachers know what they're trying to impart to their students, but at times can forget they are working with young people that don't have any idea what they are talking about. The empathy required to keep this in perspective can become daunting. Here are three things you can do - 1. Acknowledge that what you are trying to convey can be difficult to comprehend. 2. Bolster your empathy for those that don't know yet. 3. Incorporate frequent formative assessments or check-ins to see if your instruction is effective.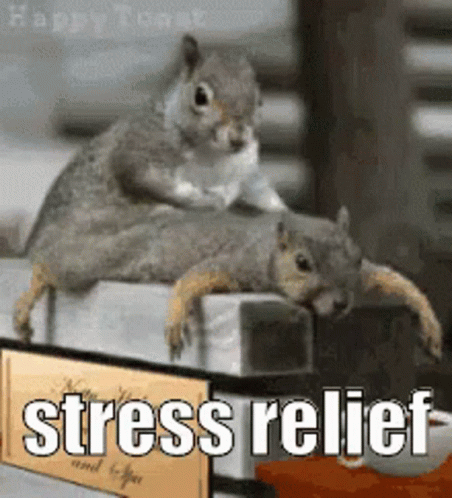 ---
Inspiration
Here is a quote I've been revisiting this week:
"Depth beats breadth any day of the week because it opens a channel for the intangible, unconscious, creative components of our hidden potential." (Josh Waitzkin, The Art of Learning*)
---
Favorite Things
🙃 Different - There is no normal. Don't even try it. Celebrate differences. Be unique. March to the beat of the drum that only you can hear. You get the point.
🚿 Shower Thought - "Asking questions is one of the most powerful things you can do as a human. You are taking someone's knowledge, while simultaneously strengthening their understanding of said topic." [source]
🐕 Dogs - My daughter and I had a wonderful snowshoe adventure with our dog Wally. He bravely explored the snowy wilderness with his tail wagging the entire time.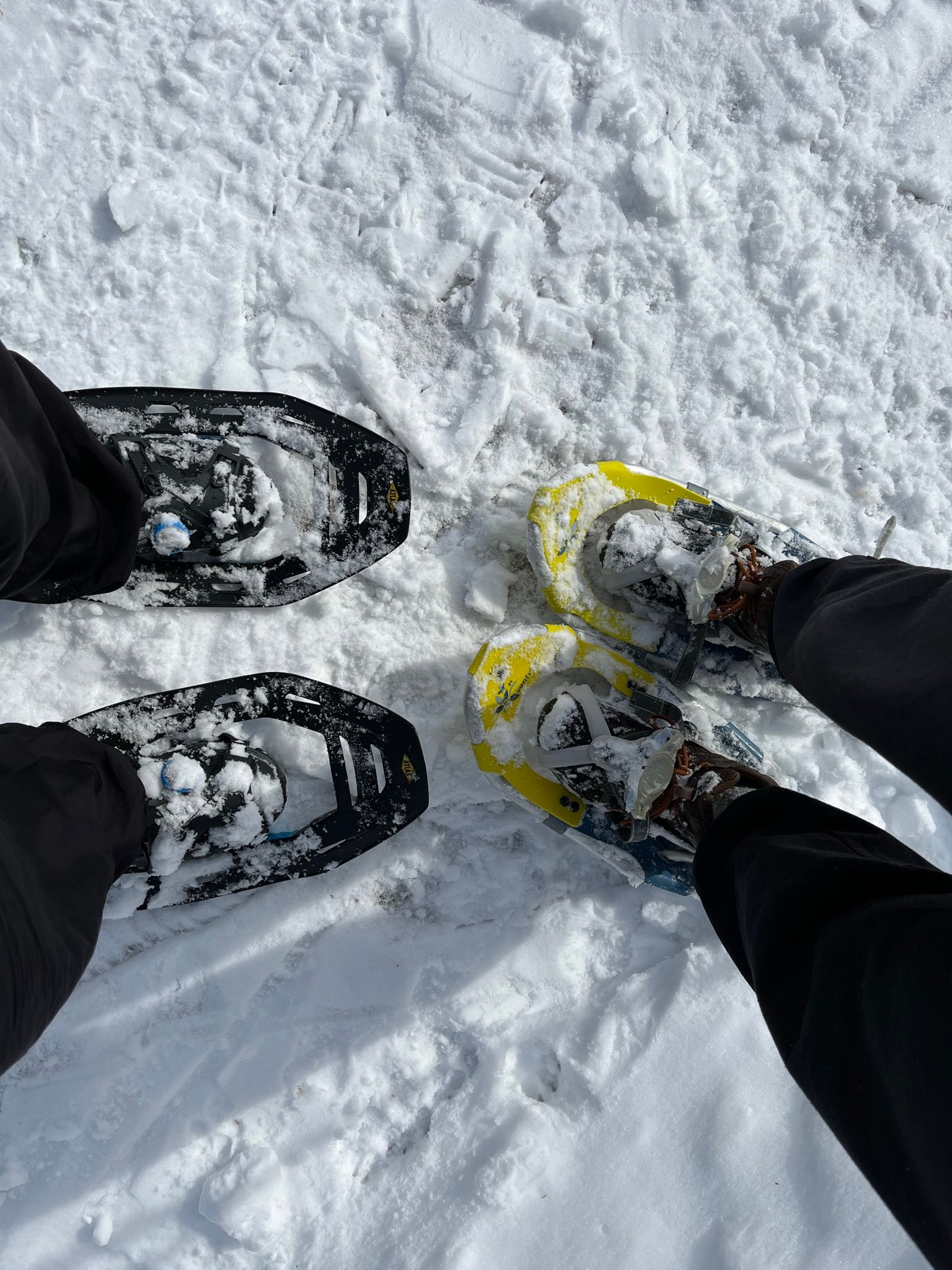 ---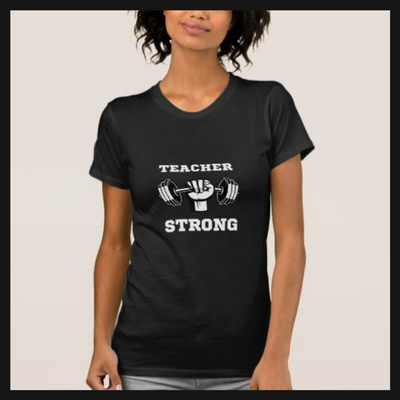 ❤ Enjoy this newsletter?
Forward to a friend
and let them know where they can subscribe (hint:
it's here
). Send comments or just say "Hi" on Twitter -
@jeremyajorg
. If you haven't checked out the subscriber resources take a look
here
👀. This newsletter is a reader-supported publication. You can show your support by
subscribing
, sharing, or shopping for some of
my favorite gear
🙏.