Reading, Relationships, and a Human Upgrade
T.G.I.F. Teacher is a weekly newsletter featuring educational news, teaching, personal development, and professional learning resources. Topics for this week include read-alouds, relationships, technology tools, and more.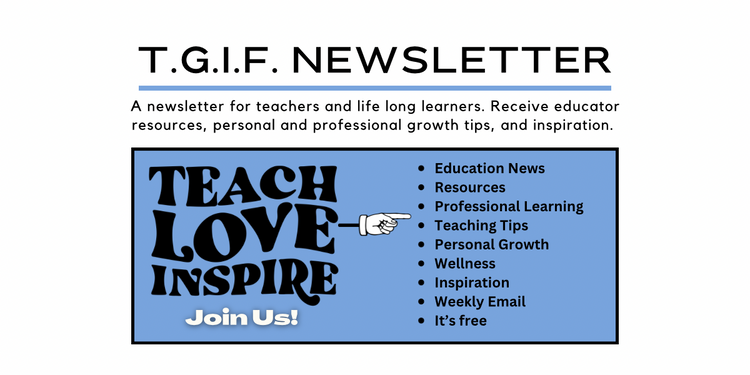 As an Amazon Associate, I earn from qualifying purchases. All affiliate links are marked with an asterisk (*). Thank You! Read more here.
Happy Friday!
T.G.I.F. Teacher Newsletter #59
Check out Refind. Every day Refind picks 7 links from around the web for you, tailored to your interests. It has over 50k+ curious users.
👏
Enjoy this weekly newsletter? You can show your support here -
Buy Me a Coffee
---
Hello Friends and T.G.I.F.
There is one more week until our Spring Break and I am ready. My tank is nearing empty and I'm rolling to the finish line with at least one flat tire. The sun finally peeked out a few times. I almost forgot what that feels like.
Here are three things I've been pondering this past week.
Paper and pen are moving up on my list of important technology tools. There are many apps that I've tried in order to track student progress with assignments and grades. Paper and pen offer the greatest flexibility and efficiency.
Creativity helps cement learning. Connecting an idea to an image forces you to slow down and think. This is one of the reasons I like interactive notebooks.
Life is probably better with a balance between consuming and creating. It's easier to consume. Creating provides purpose.
Happy Friday - Have a great weekend😄!
Here are some things I thought were worth sharing this week.
---
The News
Articles that grabbed my attention.
---
Growth
Personal Development and Wellness Resources
Human Upgrade - Enjoy the benefits of getting into a love triangle. Get yourself into a little trouble now and then. Take bigger swings. Practice the listening part of being in a conversation. Check out these lessons and more from 62 episodes of TED's How to Be a Better Human Podcast. Learn how to be a better human.
Fun - Having fun is good for our bodies and brain. It helps us reduce stress, improve our mood and build positive relationships with others. Having fun also boosts creativity and productivity. If you want to have more fun, stop worrying about how happy you are. Make sure you schedule time for it. It's important enough to put your "fun" events on your calendar. Are you old enough to remember what fun was like before you were surrounded by screens? That's the best kind of fun. Find your fun in real-world interactions and experiences and you'll be better of for it.
Write It Out - Journaling helps reduce stress, clarify thoughts and feelings, and enhance self-awareness. It can also serve as a tool for personal growth and development. There are many ways to go about keeping a journal.  You could try a personal diary, Bullet Journal, Gratitude Journal, or even a Dream Journal. For the past year, I've been using Day One as my digital journal, and I'm also trying my hand at using a notebook. I am struggling with my paper journaling, but when I sit down to write, no matter what comes out, I always feel better after.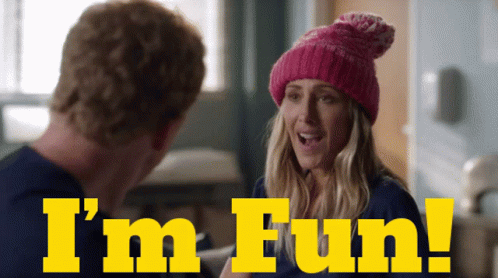 ---
Inspiration
Here is a quote I've been revisiting this week:
"If we are not careful, we will end up with downgraded humans misusing upgraded computers to wreak havoc on themselves and on the world." — Yuval Noah Harari (21 Lessons for the 21st Century*)
---
Favorite Things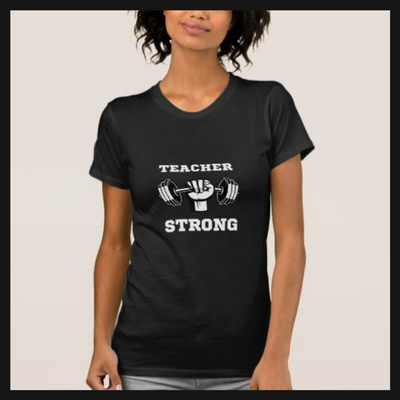 ❤ Enjoy this newsletter?
Forward to a friend
and let them know where they can subscribe (hint:
it's here
). Send comments or just say "Hi" on Twitter -
@jeremyajorg
. If you haven't checked out the subscriber resources take a look
here
👀. This newsletter is a reader-supported publication. You can show your support by
subscribing
, sharing, or shopping for some of
my favorite gear
🙏.