T.G.I.F. Newsletter - Teaching Tips, Marigolds, and Marital Bliss
A newsletter for teachers and lifelong learners. Topics for this week include teaching tips, Marigolds, and marital bliss.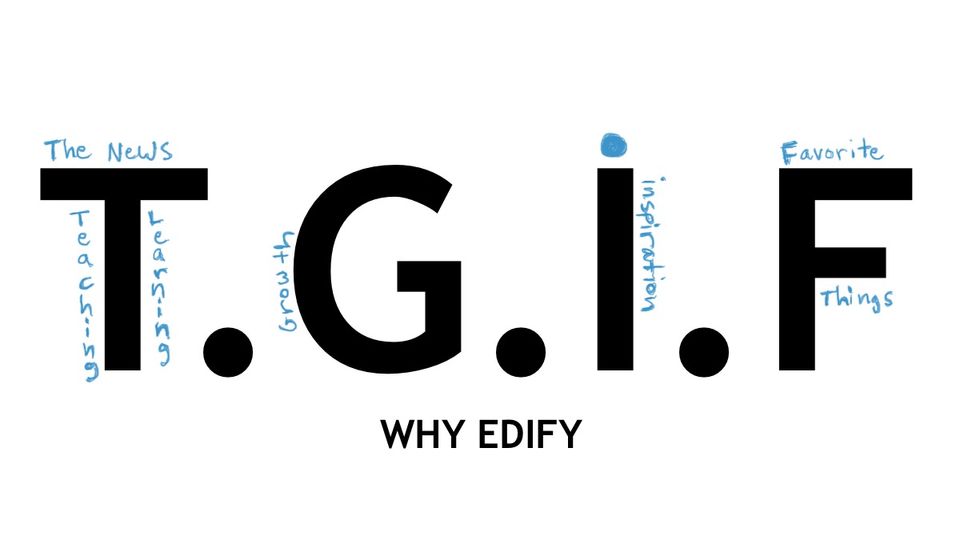 As an Amazon Associate, I earn from qualifying purchases. All affiliate links are marked with an asterisk (*). Thank You! Read more here.
Happy Friday!
This is the 32nd T.G.I.F. Newsletter. This newsletter will always be free. Your support helps with site costs and provides some much-appreciated motivation. 🙏. You can keep me energized with a coffee ☕, or by using the button below. Thank You!
T.G.I.F. is a weekly newsletter featuring education news, and teaching, personal development, and professional learning resources.
Check out Refind. Every day Refind picks 7 links from around the web for you, tailored to your interests. It has over 50k+ curious users.
Recommendation - If you haven't tried Poo~Pourri* you've been missing out. Protect the atmosphere of your teacher restroom with fresh fall smells*.
---
Hello Friends and T.G.I.F. 😁 Here are some things I thought were worth sharing this week.
The News
Here are some articles that grabbed my attention.
Growth
Personal Development and Wellness Resources
Try these tools to supercharge your personal and professional learning. I can recommend Twitter, Notion, and Readwise from personal experience.
If you're planning on living to 100 you'll find some useful tips on this list. I wish I would have read #3 before I ate so much pizza today🍕.
The older I get, the more I rely on to-do lists. I'm a fan of the Reminder app on my iPhone. These are the eight best to-do list apps of 2022. You'll find a nice review of each app.
Inspiration
Here is a quote I've been revisiting this week:
"Angry people are not always wise." -Jane Austen, Pride and Prejudice*
Favorite Things
💪 Persistence - After reading "Storyworthy" I've been reading articles by the author, Matthew Dicks. He recently wrote his 7,000th blog post. He shares some of his writing history and some of the cool things that happened as a result of his daily habit.
☑ Routines - During the summer I seem to drift away from some of the routines that are good for me. Going back to school is stressful, but it also feels good to get back into the groove.
👰 My Wife - It's my anniversary this weekend. Apart from being born (thanks mom), marrying my wife was the best thing that has ever happened to me. I'm looking forward to celebrating with a lengthy multi-course Cajun dinner. Blue Bayou here we come.
🔧 Teacher Gadget - If you don't yet have a staple remover tool*, it's time. They're a game changer.
❤ Enjoy this newsletter?
Forward to a friend
and let them know where they can subscribe (hint:
it's here
). Send comments or just say "Hi" on Twitter -
@jeremyajorg
. If you haven't checked out the subscriber resources take a look
here
👀. This newsletter is a reader-supported publication. You can show your support by subscribing, sharing,
buying me a cup of
☕, or shopping for some of
my favorite gear
🙏.