Weekly Report
T.G.I.F. Newsletter - Implicit Bias, Proof Points, and the Monkey Mind
A newsletter for teachers and lifelong learners. Topics for this week include implicit bias, proof points, and calming your Monkey Mind.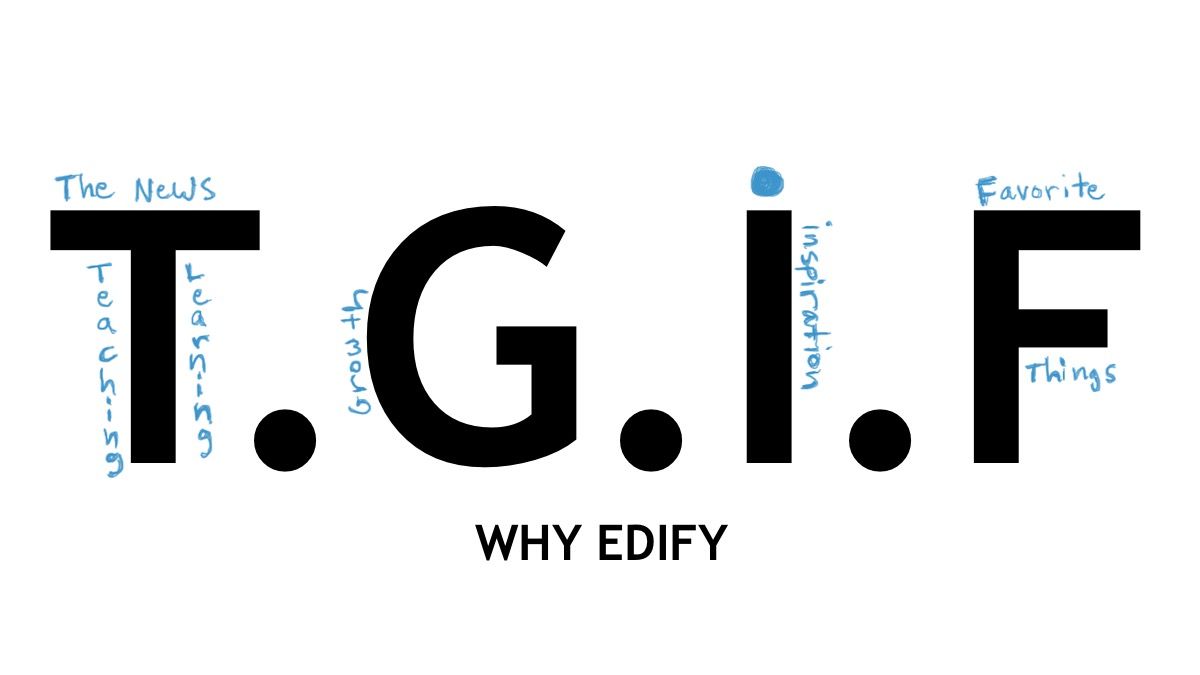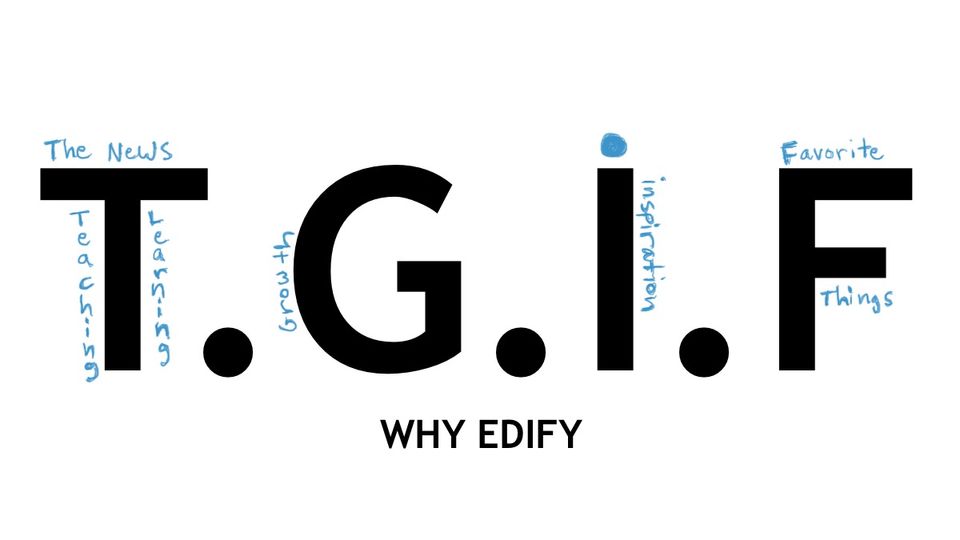 As an Amazon Associate, I earn from qualifying purchases. All affiliate links are marked with an asterisk (*). Thank You! Read more here.
Happy Friday!
This is the 36th T.G.I.F. Newsletter. This newsletter will always be free. Your support helps with site costs and provides some much-appreciated motivation. 🙏. You can keep me energized with a coffee ☕, or by using the button below. Thank You!
T.G.I.F. is a weekly newsletter featuring education news, and teaching, personal development, and professional learning resources.
Check out Refind. Every day Refind picks 7 links from around the web for you, tailored to your interests. It has over 50k+ curious users.
Recommendation - If you haven't tried Poo~Pourri* you've been missing out. Protect the atmosphere of your teacher restroom with fresh fall smells*.
---
Hello Friends and T.G.I.F. 😁 Here are some things I thought were worth sharing this week.
The News
Here are some articles that grabbed my attention.
Growth
Personal Development and Wellness Resources
The Monkey Mind is in control when you're experiencing negativity, self-doubt, and anxious thoughts. When you're tired it's harder to control the Monkey Mind. Here are six ways to calm it down.
Rejection can have an upside. If you never get rejected you might be playing it too safe. Amazing things can happen when you step outside your comfort zone. You might just be one rejection away from an amazing success.
Sometimes it feels like you can get caught in an undercurrent of mild sadness and dissatisfaction that creeps into your days. Emotional and physical pain share some of the same spaces in your brain. Family and friends - those healthy relationships, can help protect you from emotional pain.
Inspiration
Here is a quote I've been revisiting this week:
"Freedom is anxiety's petri dish. If routine blunts anxiety, freedom incubates it. Freedom says, "Even if you don't want to make choices, you have to, and you can never be sure you have chosen correctly." Freedom says, "Even not to choose is to choose." Freedom says, "So long as you are aware of your freedom, you are going to experience the discomfort that freedom brings." Freedom says, "You're on your own. Deal with it." -Daniel B. Smith - Monkey Mind: A Memoir of Anxiety*

Favorite Things
👂Feedback - I'd love to hear from you. If you received this newsletter in your email, there's a link that invites you to "view online" at the top. Once you're viewing online you can scroll to the bottom of the page and leave a comment. Say hello. Share a resource, a song, or a quote, or pass along some advice.
📽 YouTube Video - "This Video Has 59,427,426 Views" by Tom Scott - I admit that this video stretched my understanding in the beginning, but I'm glad I stuck through it until the end. "The world can be better because of what you built in the past."
🎶 Music - David Bowie, Friday on My Mind - I heard this song for the first time while driving to school this week. He sure had a unique style and sound. A song about Friday seemed fitting for this newsletter.  
❤ Enjoy this newsletter?
Forward to a friend
and let them know where they can subscribe (hint:
it's here
). Send comments or just say "Hi" on Twitter -
@jeremyajorg
. If you haven't checked out the subscriber resources take a look
here
👀. This newsletter is a reader-supported publication. You can show your support by subscribing, sharing,
buying me a cup of
☕, or shopping for some of
my favorite gear
🙏.