Weekly Report
T.G.I.F Newsletter - New Ideas, Candid Teachers, and 6 Word Memoirs
A newsletter for teachers and lifelong learners. Topics for this week include new ideas, candid teachers, and 6 Word Memoirs.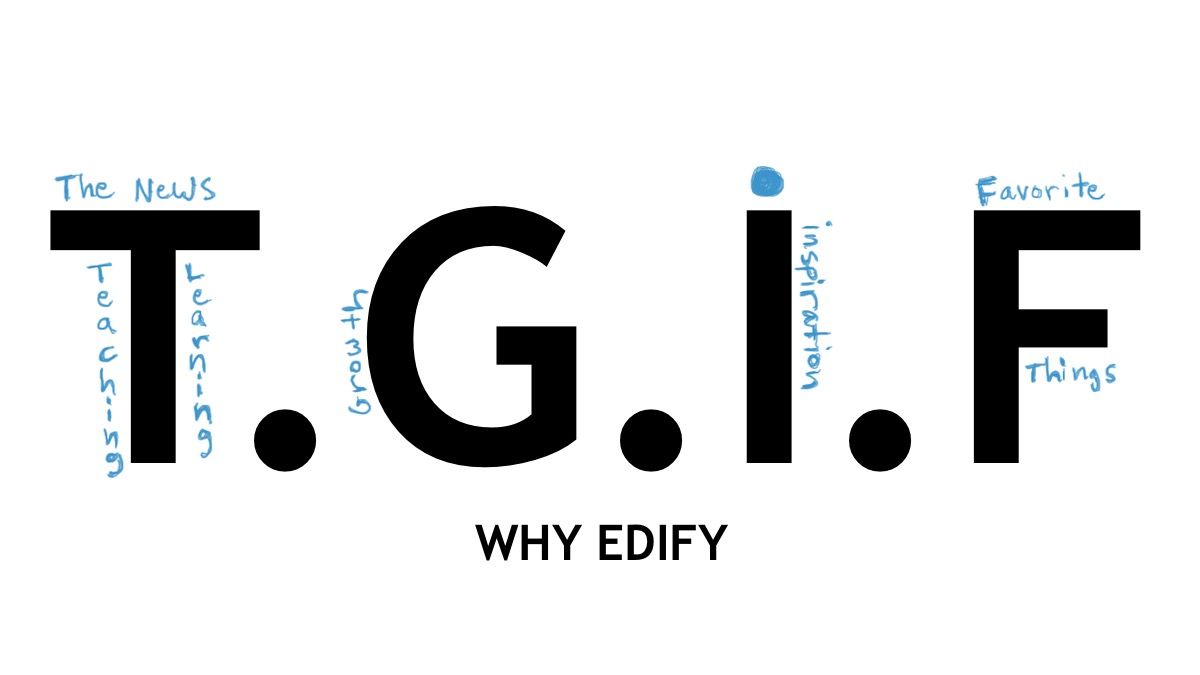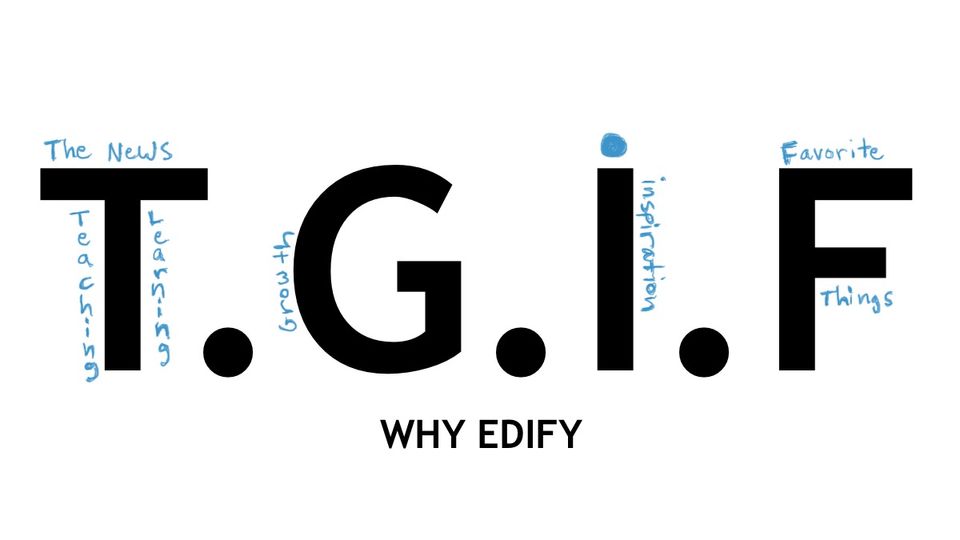 As an Amazon Associate, I earn from qualifying purchases. All affiliate links are marked with an asterisk (*). Thank You! Read more here.
Happy Friday
This is the 35th T.G.I.F. Newsletter. This newsletter will always be free. Your support helps with site costs and provides some much-appreciated motivation. 🙏. You can keep me energized with a coffee ☕, or by using the button below. Thank You!
T.G.I.F. is a weekly newsletter featuring education news, and teaching, personal development, and professional learning resources.
Check out Refind. Every day Refind picks 7 links from around the web for you, tailored to your interests. It has over 50k+ curious users.
Recommendation - If you haven't tried Poo~Pourri* you've been missing out. Protect the atmosphere of your teacher restroom with fresh fall smells*.
---
Hello Friends and T.G.I.F. 😁 Here are some things I thought were worth sharing this week.
The News
Here are some articles that grabbed my attention.
Learning is much easier if you believe you're good at it. Many attempts to build students' growth mindsets have not yielded the desired academic boost. Perhaps the fixed-mindset systems are getting in the way. Improved learning environments may pave the way for growth mindset development.
One of the keys to teaching enjoyment is trying new things. You feel more alive when you step out of your comfort zone, and often the results can be impressive. Try picking one of these 15 New Ideas Every Teacher Should Try. Personally, I'm adding 3D printing to my list. My colleague next door is an expert 😄.
Teachers get candid about going back to school. I'd say most of what is shared in the video below mirrors the experiences of most teachers I know.
Growth
Personal Development and Wellness Resources
Is good enough good enough? Often it is. Giving yourself permission to be "good enough" can relieve increasing pressures to be great at everything. Perhaps it's better to pick and choose the moments when you decide to go all in.
Explore these five tips to help you achieve a tech-life balance. Smartphones have some sneaky consequences, especially for younger children.
If you're a teacher, chances are you feel drained quite often. Stress will always be there. Take time to sit still and ask yourself, "What do I need to do to get myself where I'd like to be".
Inspiration
Here is a quote I've been revisiting this week:
"All adults have days when we feel completely drained. When we no longer know quite what we spend so much time fighting for, when reality and everyday worries overwhelm us and we wonder how much longer we're going to be able to carry on. The wonderful thing is that we can all live through far more days like that without breaking than we think. The terrible thing is that we never know exactly how many." Fredrik Backman, Beartown*
Favorite Things
❤ Enjoy this newsletter?
Forward to a friend
and let them know where they can subscribe (hint:
it's here
). Send comments or just say "Hi" on Twitter -
@jeremyajorg
. If you haven't checked out the subscriber resources take a look
here
👀. This newsletter is a reader-supported publication. You can show your support by subscribing, sharing,
buying me a cup of
☕, or shopping for some of
my favorite gear
🙏.