Weekly Report
T.G.I.F. Newsletter - Equity, Silver Linings, and The Man Who Ate Himself
A newsletter for teachers and lifelong learners. Topics for this week include equity, silver linings, and The Man Who Ate Himself.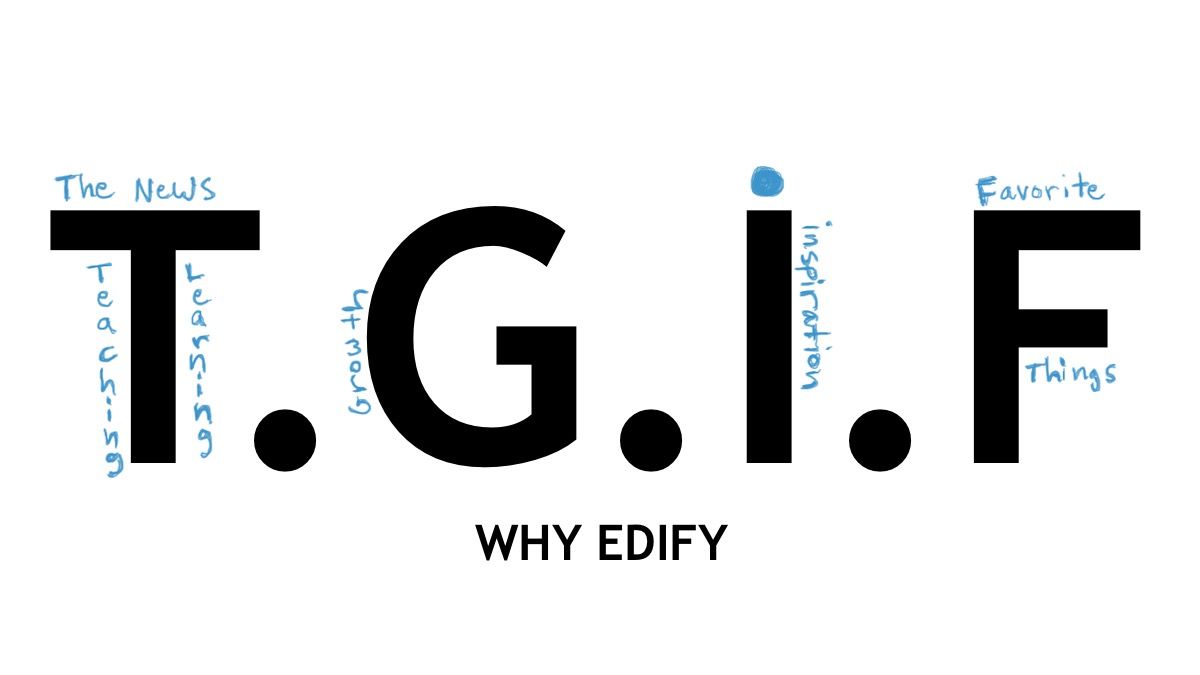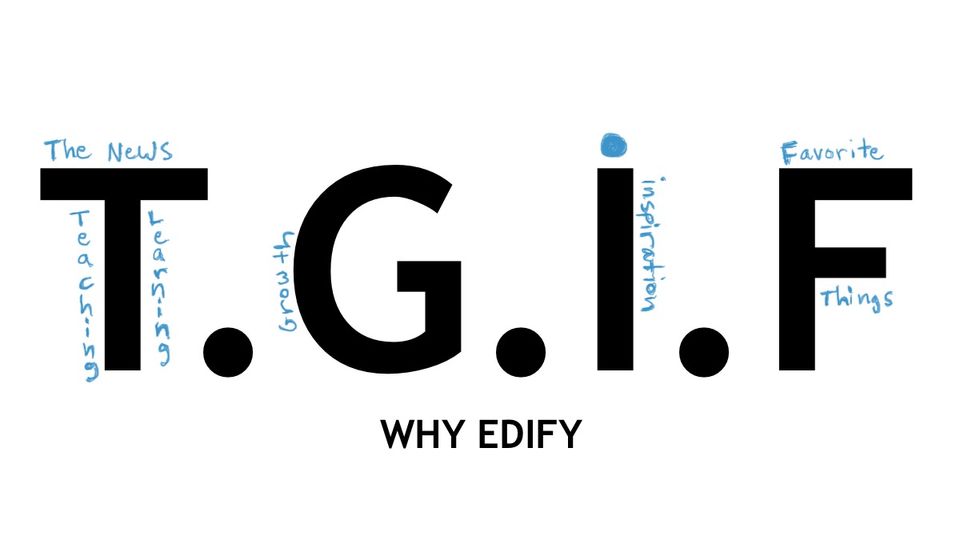 As an Amazon Associate, I earn from qualifying purchases. All affiliate links are marked with an asterisk (*). Thank You! Read more here.
Happy Friday
The weekend awaits!
Hello Friends and T.G.I.F. 😁 Here are some things I thought were worth sharing this week.
The News
Here are some articles that grabbed my attention.
Growth
Personal Development and Wellness Resources
As I've been working on this newsletter for the past six months my kids sometimes say something like, "Dad, you're going to be an influencer!"😂Although I am working to improve my skills, learn more, and reach more people, I am aware that there are risks. This article, The Perils of Audience Capture is a great read. I'm still processing the part about The Man Who Ate Himself.
It's that moment where it seems you just can't make a mistake. Things seem to slow down and action is effortless and effective. You're in the flow. Here's how to find your flow for optimal performance.
Inspiration
Here is a quote I've been revisiting this week:
"Promise Yourself

To be so strong that nothing
can disturb your peace of mind.
To talk health, happiness, and prosperity
to every person you meet.

To make all your friends feel
that there is something in them
To look at the sunny side of everything
and make your optimism come true.

To think only the best, to work only for the best,
and to expect only the best.
To be just as enthusiastic about the success of others
as you are about your own.

To forget the mistakes of the past
and press on to the greater achievements of the future.
To wear a cheerful countenance at all times
and give every living creature you meet a smile.

To give so much time to the improvement of yourself
that you have no time to criticize others.
To be too large for worry, too noble for anger, too strong for fear,
and too happy to permit the presence of trouble.

To think well of yourself and to proclaim this fact to the world,
not in loud words but great deeds.
To live in faith that the whole world is on your side
so long as you are true to the best that is in you."
― Christian D. Larson, Your Forces and How to Use Them*
Favorite Things
📧 Readwise - Every day I receive a Readwise update via email. It helps me revisit things I've highlighted while reading Kindle and Apple Books. It's become something I look forward to each day. If you use this link both of use will get a free month.
🦟 Science - Mosquitos produced in a factory are helping to save millions of lives. Who knew there was such a thing as the World Mosquito Program?
🔥 Gadgets - Here are some of my gadget and gift picks for the summer. It includes items that contribute to relaxation and reflection.
❤ Enjoy this newsletter?
Forward to a friend
and let them know where they can subscribe (hint:
it's here
). Send comments or just say "Hi" on Twitter -
@jeremyajorg
. If you haven't checked out the subscriber resources take a look
here
👀. This newsletter is a reader-supported publication. You can show your support by subscribing, sharing,
buying me a cup of
☕, or shopping for some of
my favorite gear
🙏.