T.G.I.F. Teacher Newsletter | Burn Out Syndrome and Teaching in America
T.G.I.F. Teacher is a weekly newsletter featuring educational news, and teaching, personal development, and professional learning resources. Topics for this week include Burn Out Syndrome, Teaching in America, and More.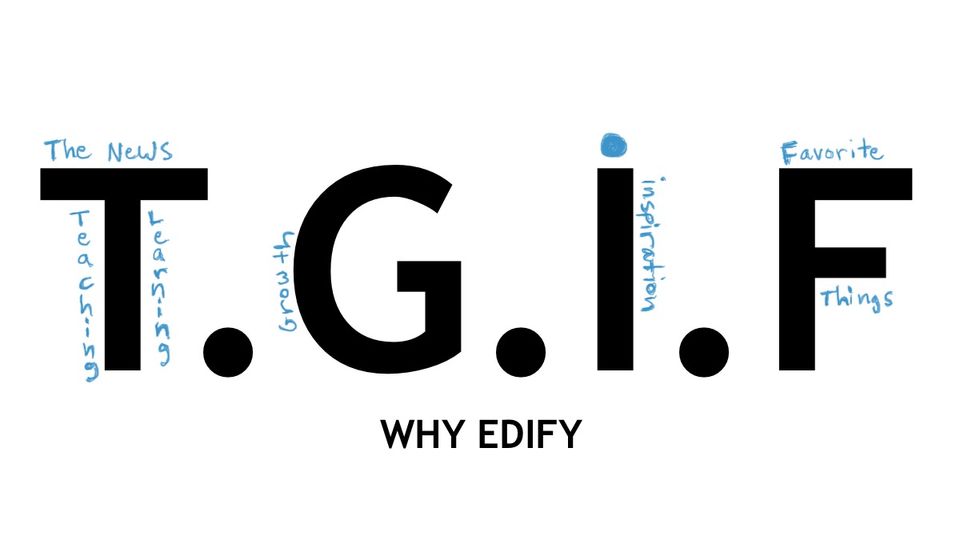 As an Amazon Associate, I earn from qualifying purchases. All affiliate links are marked with an asterisk (*). Thank You! Read more here.

Happy Friday!
#44
Check out Refind. Every day Refind picks 7 links from around the web for you, tailored to your interests. It has over 50k+ curious users.
Recommendation - If you haven't tried Poo~Pourri* you've been missing out. Protect the atmosphere of your "teacher" restroom with fresh fall smells*.
---
Hello Friends and T.G.I.F.
This week our students completed reading and math MAPS testing. The tests were long, but I really enjoyed watching their reaction when they realized they just "rocked it" and registered serious growth. It's this time of the year that students start to see evidence that their hard work is paying off.
I also introduced a Thirty Day Challenge to my Crew (homeroom). Maybe you'd like to join us.
Happy Friday - Have a great weekend! 😄
Here are some things I thought were worth sharing this week.
---
The News
Here are some articles that grabbed my attention.
---
Growth
Personal Development and Wellness Resources
Food - What you eat can affect your mood. Seven foods that make you happy are dark chocolate, bananas, coconut, coffee, avocado, berries, and fermented foods.
Calm Down - Calm people have similar habits. Some of those habits include daily movement, spending time in nature, and not giving a rip about what other people think.
The Brain - The brain undergoes a rewiring after the age of 40. As we age it starts to reorganize itself due to "aging hardware". It becomes less efficient. A good diet, healthy lifestyle, and regular exercise can put some of these changes on hold.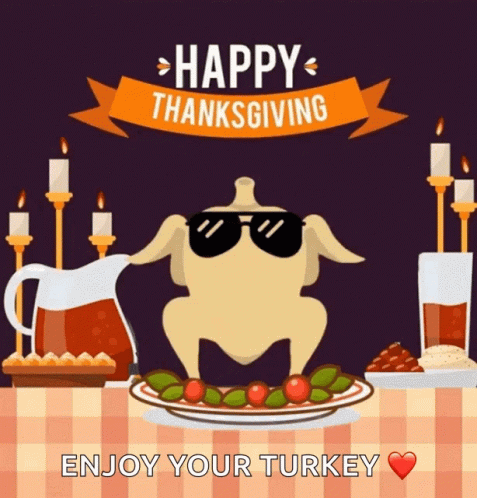 ---
Inspiration
Here is a quote I've been revisiting this week: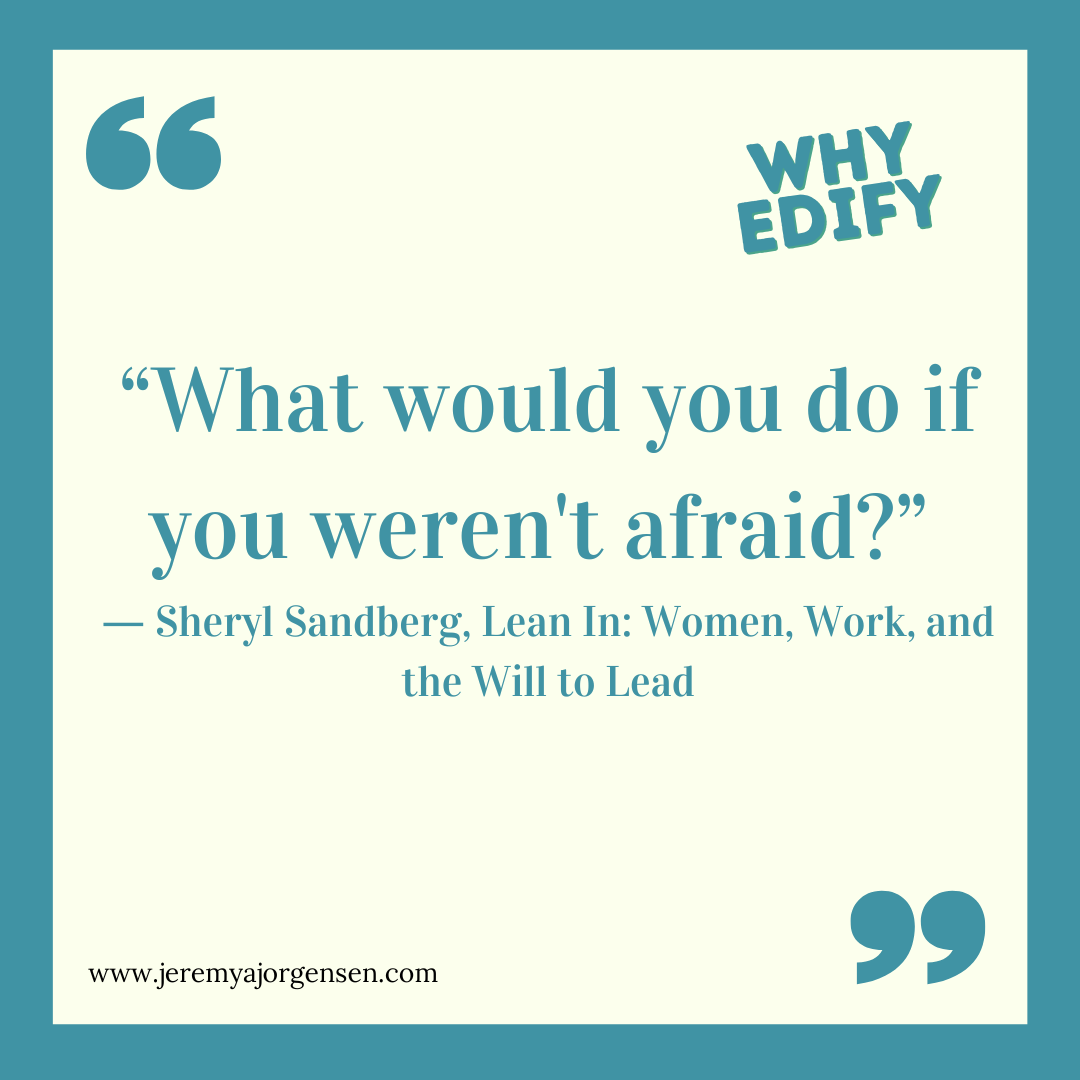 "What would you do if you weren't afraid?" - Sheryl Sandberg, Lean In: Women, Work, and the Will to Lead*

---
Favorite Things
🦃 Vacation - Time with family and friends is priceless. This has been one of my favorite perks as a teacher. We have two days of school next week and then some much needed time off.
🗞 Article - Neuroscientists unravel the mystery of why you can't tickle yourself.
🥇Rank a Day - Find something new to rank every day.
🔧 Gadget - Newtons Cradle Balance Balls* Science Physics Gadget - I have two of these in my classroom. Kids love them. I use them with physical science classes, but they are also great at generating all around interest and curiosity.
❤ Enjoy this newsletter?
Forward to a friend
and let them know where they can subscribe (hint:
it's here
). Send comments or just say "Hi" on Twitter -
@jeremyajorg
. If you haven't checked out the subscriber resources take a look
here
👀. This newsletter is a reader-supported publication. You can show your support by
subscribing
, sharing, or shopping for some of
my favorite gear
🙏.