Think Different
T.G.I.F. Teacher is a weekly newsletter featuring educational news, and teaching, personal development, and professional learning resources. Topics for this week include good teaching, learning teams, and the "recovery paradox".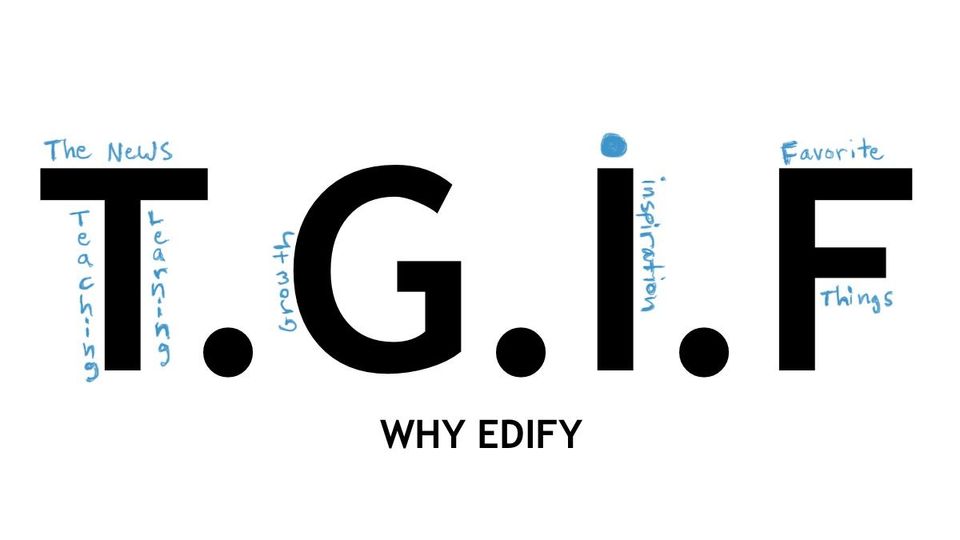 As an Amazon Associate, I earn from qualifying purchases. All affiliate links are marked with an asterisk (*). Thank You! Read more here.
Happy Friday!
T.G.I.F. Teacher Newsletter #55
Check out Refind. Every day Refind picks 7 links from around the web for you, tailored to your interests. It has over 50k+ curious users.
👏
Enjoy this weekly newsletter? You can show your support here -
Buy Me a Coffee
---
Hello Friends and T.G.I.F.
In the classroom this week we compared qualitative and quantitative data and learned about Westward Expansion from multiple perspectives. We also spent time exploring the benefits of having solid Habits of Scholarship both in and out of the classroom. Also, my 8th graders took their first tour of the high school as part of the transition process. This marks the beginning of the busy season.
Teaching is a challenging profession. Thank you for having the courage to teach the truth and for showing up each day to do what the job requires. Tell your colleagues that you appreciate them and do what you can to support each other.
Happy Friday - Have a great weekend😄!
Here are some things I thought were worth sharing this week.
---
The News
Here are some articles that grabbed my attention.
---
Growth
Personal Development and Wellness Resources
Motivation - Demotivation can sneak up on you from different angles. This means getting your motivation back might take different approaches. What's holding you back? Is it fear? Did you set the wrong goals? Are you in the middle of a values conflict? Knowing the cause can help you identify the best course of action and help you reclaim your motivation mojo.
Paradox - When our bodies and minds need to recover the most is when we feel the most helpless to do anything about it. This is called the "recovery paradox". A few tips to recover from work-related stress are to do your best to keep work thoughts at work, schedule small breaks during the day, and use physical activity that requires high effort.
Success - Every person takes a unique journey on their pathway to success. Begin by identifying your guiding values and then spend some time preparing for your next steps. After that, it's time to build up small victories which create the momentum needed to achieve the big ones. It also helps to find people who can support you along the way. It's a rare person that becomes successful on their own.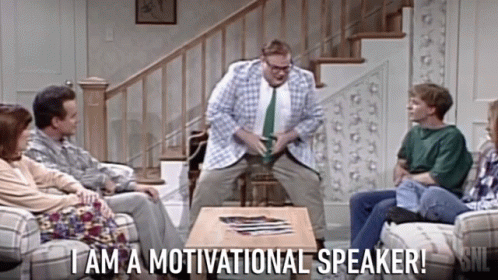 Inspiration"
Here is a quote I've been revisiting this week:
"The future of the world is in my classroom today." -Ivan Welton Fitzwater
---
Favorite Things
❤ Enjoy this newsletter?
Forward to a friend
and let them know where they can subscribe (hint:
it's here
). Send comments or just say "Hi" on Twitter -
@jeremyajorg
. If you haven't checked out the subscriber resources take a look
here
👀. This newsletter is a reader-supported publication. You can show your support by
subscribing
, sharing, or shopping for some of
my favorite gear
🙏.