Eating Your Feelings, Routines, and Trends
T.G.I.F. Teacher is a weekly newsletter featuring educational news, teaching, personal development, and professional learning resources.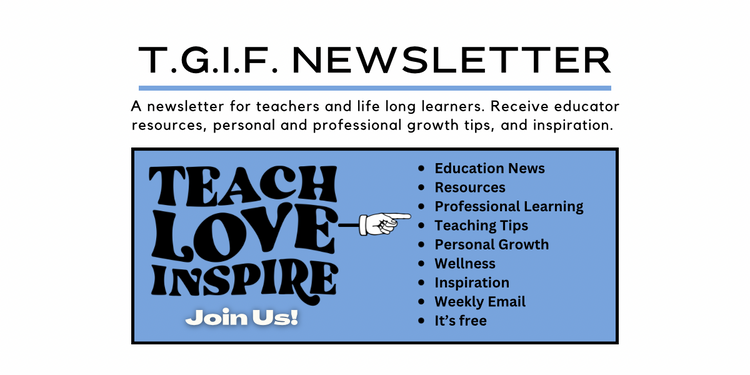 As an Amazon Associate, I earn from qualifying purchases. All affiliate links are marked with an asterisk (*). Thank You! Read more here.
Happy Friday!
T.G.I.F. Teacher Newsletter #60
Check out Refind. Every day Refind picks 7 links from around the web for you, tailored to your interests. It has over 50k+ curious users.
👏
Enjoy this weekly newsletter? You can show your support here -
Buy Me a Coffee
---
Hello Friends,
Welcome to this week's edition of the TGIF Newsletter.
Topics include the importance of building relationships in the classroom, the benefits of routines for both students and teachers, and how schools can measure their performance without socioeconomic bias. You'll also find some of the emerging trends in education, including artificial intelligence and STEM education.
Some of my classroom highlights include a round of Gimkit snowball action, an investigation on how to graph motion, firing up the Spheros, and watching students create their own graphic organizers to capture what they learned about technology during World War I.
Here are three things I've been pondering this past week.
Creativity helps learning stick. Connecting an idea to an image forces you to slow down and think. This is one of the reasons I like interactive notebooks.
Look into your future and anticipate regrets. This might help you decide what to spend your time on today.
Doing something is almost always better than doing nothing at all. Start building the habit of action, then once you are moving focus on the quality of outcomes. Too many people don't get past the starting line.
Happy Friday - Have a great weekend😄!
Here are some things I thought were worth sharing.
---
The News
Articles that grabbed my attention.
---
Growth
Personal Development and Wellness Resources
Stress Eating - There are certain people that are great at triggering stress and anxiety, but what you eat is also a contributor.   If you want to keep stress and anxiety at bay try avoiding processed foods, industrial seed oils like corn and palm oils, and refined sugars. This can help reduce the inflammation that can overwhelm the body. Add more probiotics, prebiotics, and low-glycemic carbohydrates to keep your brain happy.
Anti-Happy - Many people think certain things will make them happy when in fact they won't. Here's what won't make you happy - dodging negative emotions, living in crowded cities, and having too much free time. Instead try spending time with loved ones, practicing gratitude, and engaging in meaningful activities that bring happiness. These activities foster positive emotions and a sense of purpose. Making time to take care of your physical and mental health also contributes to overall happiness and well-being.
Reflection - If you're looking to be more reflective this year, this list of questions will get you started. Here are my three favorites from the list. 1. What have I done lately to relieve stress and focus on my own mental health, to ensure I remain an effective teacher? 2. Is my demeanor and attitude toward my students hindering their learning? 3. In what ways am I challenging students who are clearly being successful in my class?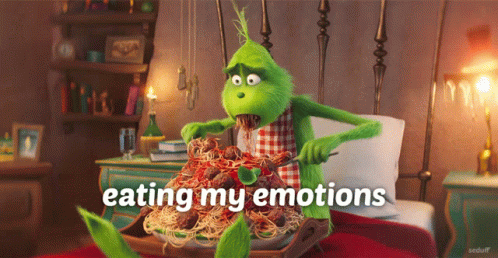 ---
Inspiration
Here is a quote I've been revisiting this week:
"The happiness of your life depends upon the quality of your thoughts." —Marcus Aurelius (Meditations*)
---
Favorite Things
🏖 Vacation - My Spring Break starts tomorrow. It's been a long time since I have looked forward to doing so little.
🤪 Individuality - Find your own rhythm. Blaze your own trail. Live differently.
🧰 STEM Activities - When things click just right, STEM activities are one of my favorite parts of being a teacher. Here are a few of my thoughts.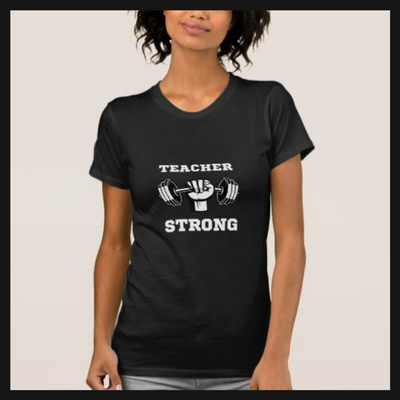 ❤ Enjoy this newsletter?
Forward to a friend
and let them know where they can subscribe (hint:
it's here
). Send comments or just say "Hi" on Twitter -
@jeremyajorg
. If you haven't checked out the subscriber resources take a look
here
👀. This newsletter is a reader-supported publication. You can show your support by
subscribing
, sharing, or shopping for some of
my favorite gear
🙏.