Weekly Report
T.G.I.F. Newsletter - Mistakes, Questions, and Thinking Too Much
A newsletter for teachers and lifelong learners. Topics for this week include mistakes, questions, and Thinking Too Much.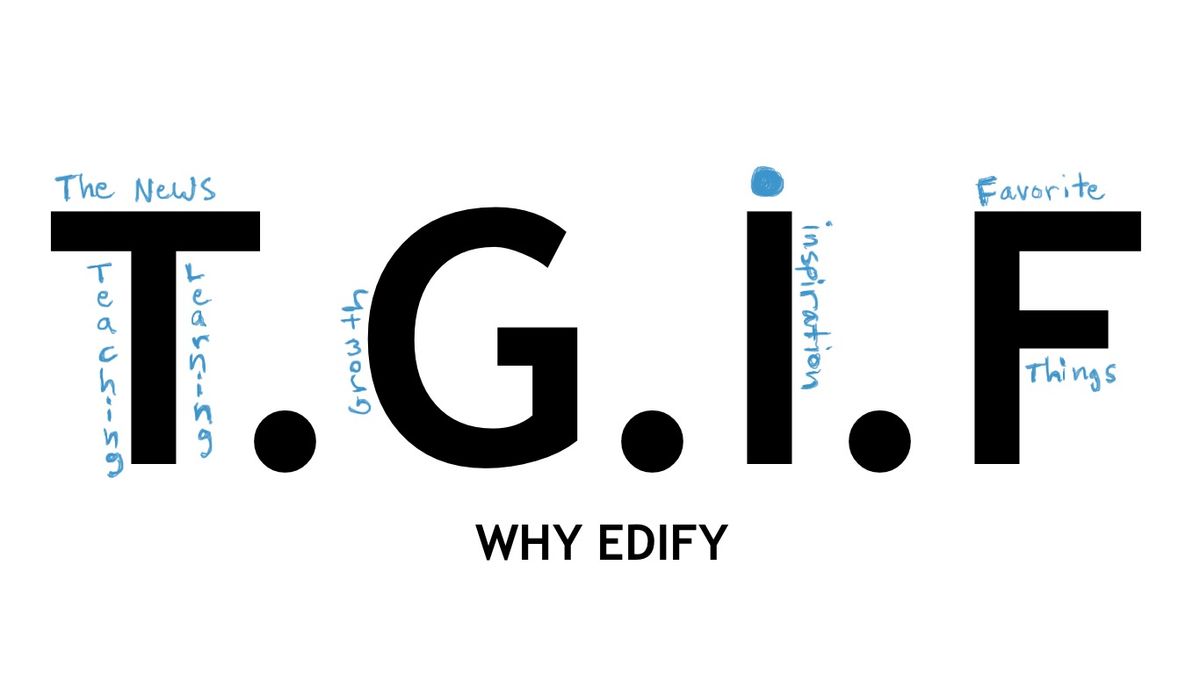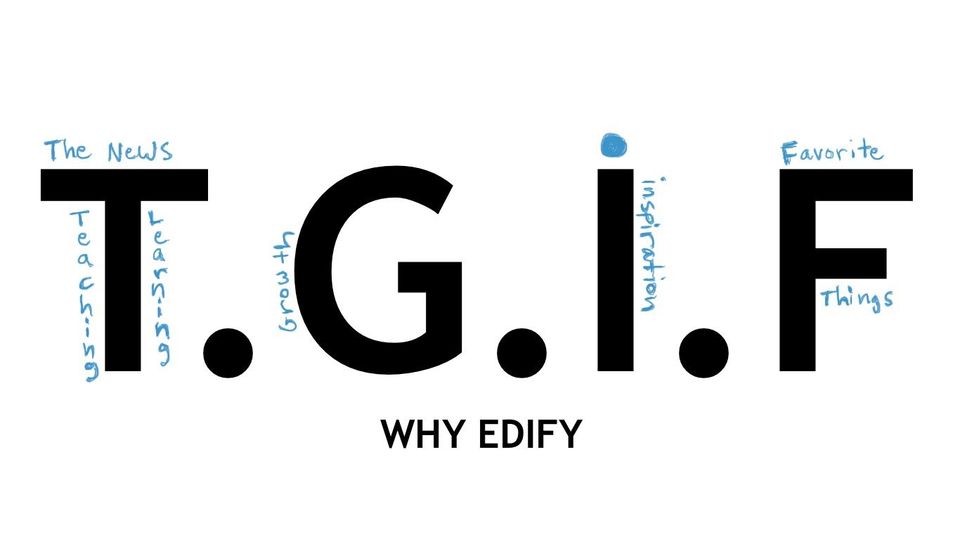 As an Amazon Associate, I earn from qualifying purchases. All affiliate links are marked with an asterisk (*). Thank You! Read more here.
Happy Friday
This is the 33rd T.G.I.F. Newsletter. This newsletter will always be free. Your support helps with site costs and provides some much-appreciated motivation. 🙏. You can keep me energized with a coffee ☕, or by using the button below. Thank You!
T.G.I.F. is a weekly newsletter featuring education news, and teaching, personal development, and professional learning resources.
Check out Refind. Every day Refind picks 7 links from around the web for you, tailored to your interests. It has over 50k+ curious users.
Recommendation - If you haven't tried Poo~Pourri* you've been missing out. Protect the atmosphere of your teacher restroom with fresh fall smells*.
---
Hello Friends and T.G.I.F. 😁 Here are some things I thought were worth sharing this week.
The News
Here are some articles that grabbed my attention.
Growth
Personal Development and Wellness Resources
When the school year begins, stress levels increase. It turns out recovery is a skill. It's possible to get better at it with practice. Part of the challenge is to figure out what works for you. It's different for everyone. Here are some tips.
Many people struggle to find the time to read. The act of reading, regardless of what it is, has been found to promote longevity. There are other cognitive benefits as well. Some of the research suggests it also increases empathy.
Maybe it's time to stop thinking so much.
Inspiration
Here is a quote I've been revisiting this week:
"We are what we pretend to be, so we must be careful about what we pretend to be." -Kurt Vonnegut, Mother Night*

Favorite Things
🏖 Long Weekends - This first week back to school was only three days, but it felt like six. I'm looking forward to a long weekend to organize things and prepare for the first full week.
📓 Notion - This is a great note-taking and life-organizing tool. Each week I use it to collect my thoughts, draft this newsletter, and save links to articles I want to revisit later.  There's so much more to it. I've just been scratching the surface.
Thank you again for reading this week. Have a fantastic weekend!
❤ Enjoy this newsletter?
Forward to a friend
and let them know where they can subscribe (hint:
it's here
). Send comments or just say "Hi" on Twitter -
@jeremyajorg
. If you haven't checked out the subscriber resources take a look
here
👀. This newsletter is a reader-supported publication. You can show your support by subscribing, sharing,
buying me a cup of
☕, or shopping for some of
my favorite gear
🙏.