T.G.I.F Newsletter - Teacher Shortages, Summer, and Reflection.
A newsletter for teachers and lifelong learners. Topics for this week include teacher shortages, summer reflection, and more.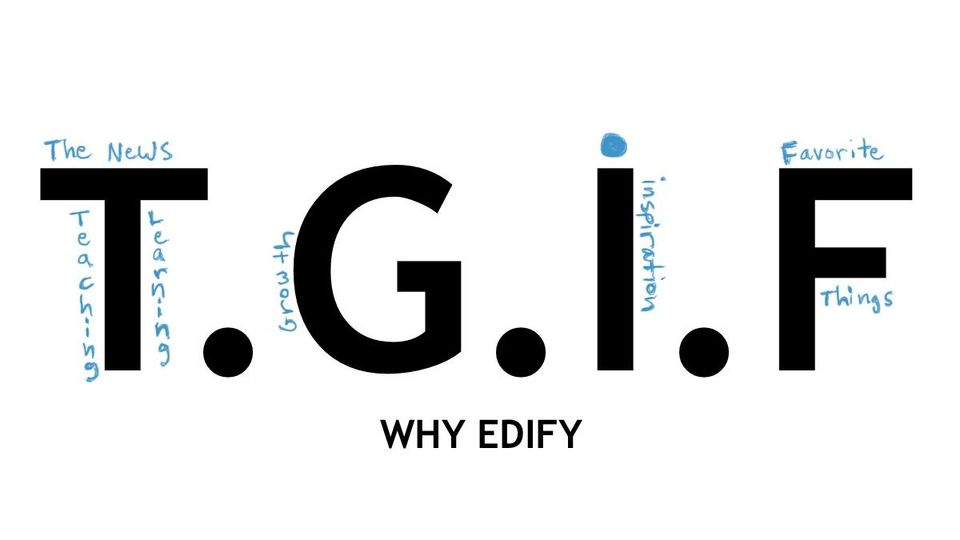 As an Amazon Associate, I earn from qualifying purchases. All affiliate links are marked with an asterisk (*). Thank You! Read more here.
---
Hello Friends and T.G.I.F. 😁 Here are some things I thought were worth sharing this week. I'm finishing this newsletter on the night before my 8th graders' promotion. It's been quite a year. I'm eeking in on fumes and also feeling a little reflective. I hope you're heading towards summer adventure, rest, and relaxation.
The News
Here are some articles that grabbed my attention.
Growth
Personal Development and Wellness Resources
For teachers, summer can be a time for reflection. What worked well this year? What things should change? Do I want to add or remove any habits? One of these 42 ways to start working on self-improvement may be just what you're looking for. Numbers 1, 9, 16, 20, and 33 look pretty good to me.
Book - My Growth Mindset Journal*: Teacher's Workbook to Reflect on Your Practice, Cultivate Your Mindset, Spark Ideas and Inspire Students (Growth Mindset for Teachers) - Spend some time this summer leveling up your growth mindset game and find new ways to build this mindset in your students.
Just do what you have to do to recover from a challenging couple of years. I applaud teachers for their stamina and compassion. After we all take a break, let's spend some time evaluating what practices should stay or go. But, take a nice long nap first💤.
Inspiration
Here is a quote I've been revisiting this week:
This poem below by Amanda Gorman illustrates the power of poetry. My favorite line is, "May we not just ache, but act...".
Favorite Thing
Teaching Kids - This is the only item I'm including this week. From my perspective, our country could do much more to take care of our future. At a bare minimum, children should always feel safe (and be safe) in school.
Have a great weekend!
❤ Enjoy this newsletter?
Forward to a friend
and let them know where they can subscribe (hint:
it's here
). Send comments or just say "Hi" on Twitter -
@jeremyajorg
. If you haven't checked out the subscriber resources take a look
here
👀. This newsletter is a reader-supported publication. You can show your support by subscribing, sharing, or by shopping for some of
my favorite gear
🙏.
P.S. Recommendation: Fabulous. Born at Duke University, Fabulous uses behavioral science to help people make smart changes and build healthy habits. It's helped me build a solid morning routine. Build self-discipline and create positive structures in your daily life. After answering a series of questions Fabulous will build a plan just for you. Start building new habits with Fabulous today.