T.G.I.F. Teacher Newsletter | Falling Grades, Civil Discourse, and Whiteboards
T.G.I.F. Teacher is a weekly newsletter featuring educational news, and teaching, personal development, and professional learning resources.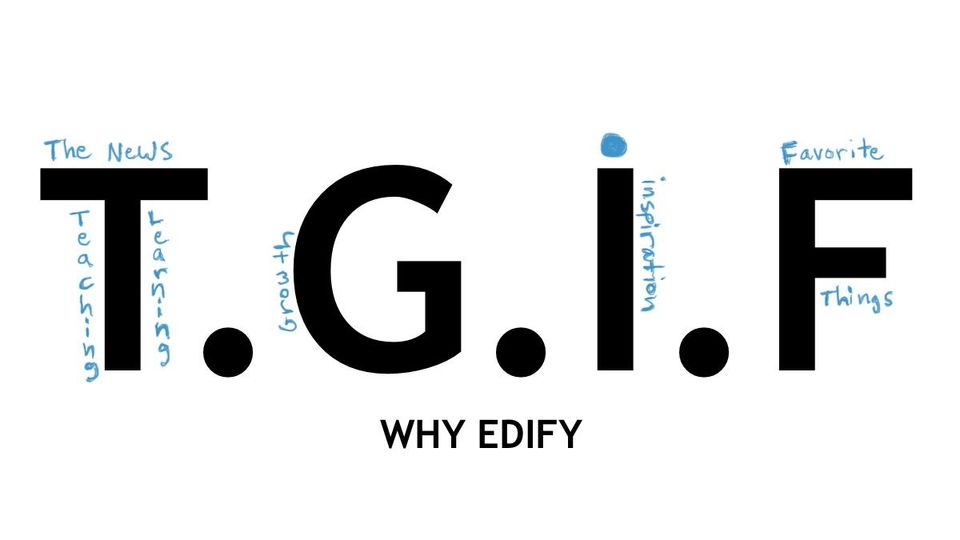 As an Amazon Associate, I earn from qualifying purchases. All affiliate links are marked with an asterisk (*). Thank You! Read more here.
Happy Friday!
This is the 42nd T.G.I.F. Newsletter. This newsletter will always be free. Your support helps with site costs and provides some much-appreciated motivation 🙏.
---
Hello Friends and T.G.I.F.
I wasn't sure earlier in the week, but I think I can safely say that I survived Halloween on a Monday.  The week kicked off with energy and a sugar rush, followed by classes filled with yawns and heavy eyelids.
Congratulations, you made it too! Does anyone need a nap?
Happy Friday - Have a great weekend!
Here are some things I thought were worth sharing this week.
---
The News
Here are some articles that grabbed my attention.
---
Growth
Personal Development and Wellness Resources
Primal Scream - Maybe it's time for a good scream. There are benefits in letting it loose every once in a while.
Break the Chain - Perfectionism is unattainable and procrastination gets you nowhere. It can be easy to be stuck in the loop between these two extremes. The Perfection-Procrastination loop can be broken. Here's how.
Focus - Digital distractions have a sneaky way of sucking the "real" fun out of life. You know, like the face-to-face kind of fun. Explore these 9 tips for banishing digital distractions.
Motivation - This speech by Steve Jobs has been viewed over 23 million times on YouTube. It's worth 10 minutes of your time.  
---
Inspiration
Here is a quote I've been revisiting this week:
"Some people say, "Give the customers what they want." But that's not my approach. Our job is to figure out what they're going to want before they do. I think Henry Ford once said, "If I'd asked customers what they wanted, they would have told me, 'A faster horse!'" People don't know what they want until you show it to them." ―📘 Walter Isaacson, Steve Jobs
---
Favorite Things
📅 This Day In History - On November 6th, 1860 Abraham Lincoln was elected the 16th president of the United States. He only received 40 percent of the popular vote. It's a good time to revisit his advice, "A nation divided against itself cannot stand." [source]
🎹 Music - Relive your college days by streaming campus radio stations.
📊 Data - Learn how different generations spend their money.  Gen Zers spent the least amount on entertainment while housing costs are the biggest expense across all generations.
🔧 Gadget - Take a break from computer screens. Whiteboards* are great fun and students like working with them.
---
Meme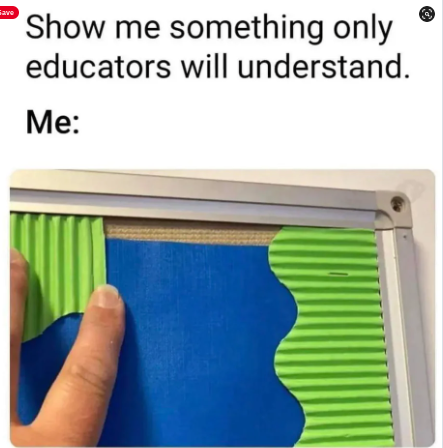 ❤ Enjoy this newsletter?
Forward to a friend
and let them know where they can subscribe (hint:
it's here
). Send comments or just say "Hi" on Twitter -
@jeremyajorg
. If you haven't checked out the subscriber resources take a look
here
👀. This newsletter is a reader-supported publication. You can show your support by
subscribing
, sharing, or shopping for some of
my favorite gear
🙏.