Weekly Report
T.G.I.F. Teacher Newsletter | Hard Teaching, Climate Action, and Drowning
T.G.I.F. Teacher is a weekly newsletter featuring educational news, and teaching, personal development, and professional learning resources. Topics for this week include hard teaching, climate action, and struggling students and teachers.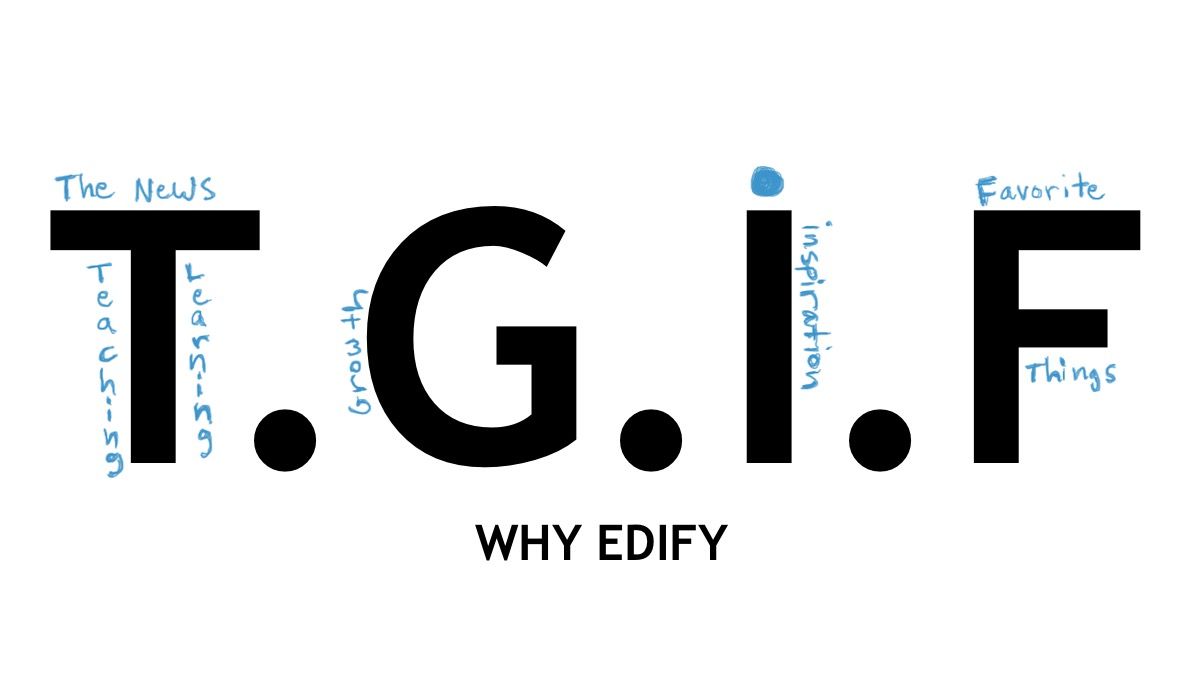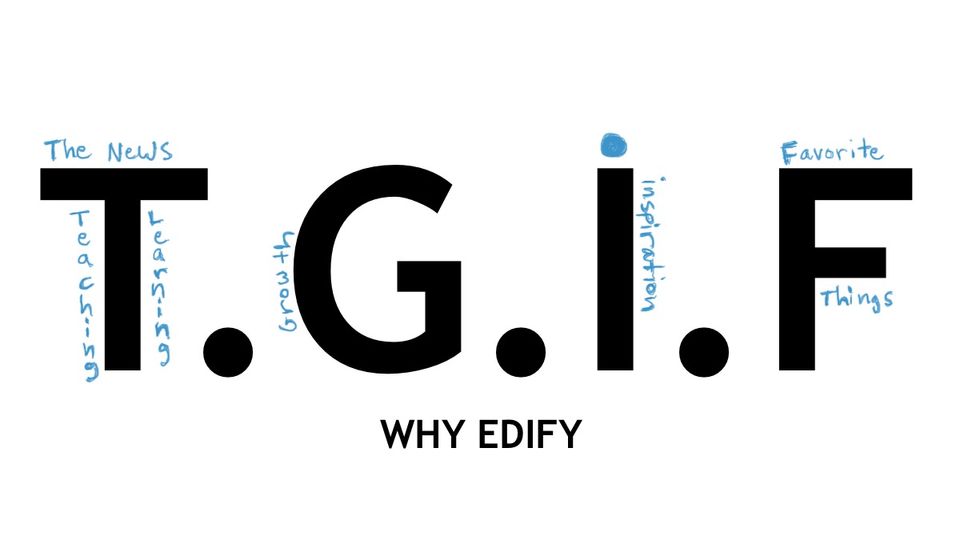 As an Amazon Associate, I earn from qualifying purchases. All affiliate links are marked with an asterisk (*). Thank You! Read more here.


Happy Friday!
T.G.I.F. Teacher Newsletter #47
Check out Refind. Every day Refind picks 7 links from around the web for you, tailored to your interests. It has over 50k+ curious users.
---
Hello Friends and T.G.I.F.
I'm writing this from the ballroom level of the downtown Sheraton in Chicago while attending the EL Education National Conference. So far I've learned about restorative practices and podcasting as service learning projects.
I've also eaten great tacos, a beef sandwich, and Chick-fil-A for the first time. I hope to add a "Stan's" donut to this list very soon and I'm not sure where the group decision will land us for dinner tonight, but I'm hoping for pizza.
The teachers here are intelligent, passionate, and hard-working. They are busting their butts to improve the lives of children and make the world a better place.
This can be said of teachers from all over the world.
Happy Friday - Have a great weekend! 😄
Here are some things I thought were worth sharing this week.
---
The News
Here are some articles that grabbed my attention.
---
Growth
Personal Development and Wellness Resources
Better Life - Exercise on a Monday night. Wait 72 hours before you buy something. Try the Pomodoro technique. These are all small things that can slightly improve your life. Here are 97 more. What would you add to the list?
Sleep - Most advice on how to sleep better involves shutting down technology hours before bed. There are things you can do to improve your sleep and still enjoy your tech. One of them involves setting yourself up for success during the day by getting enough sunlight which counteracts the impact of screen time at night.
Possibility - The truth is slippery and anything is possible. Understanding is harder than shutting down, but it's worth the work.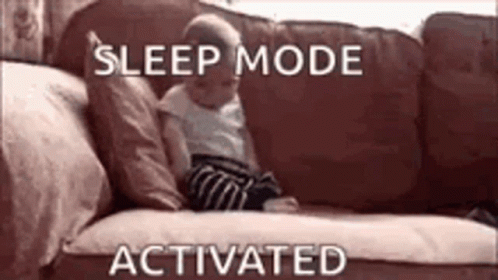 ---
Inspiration
Here is a quote I've been revisiting this week: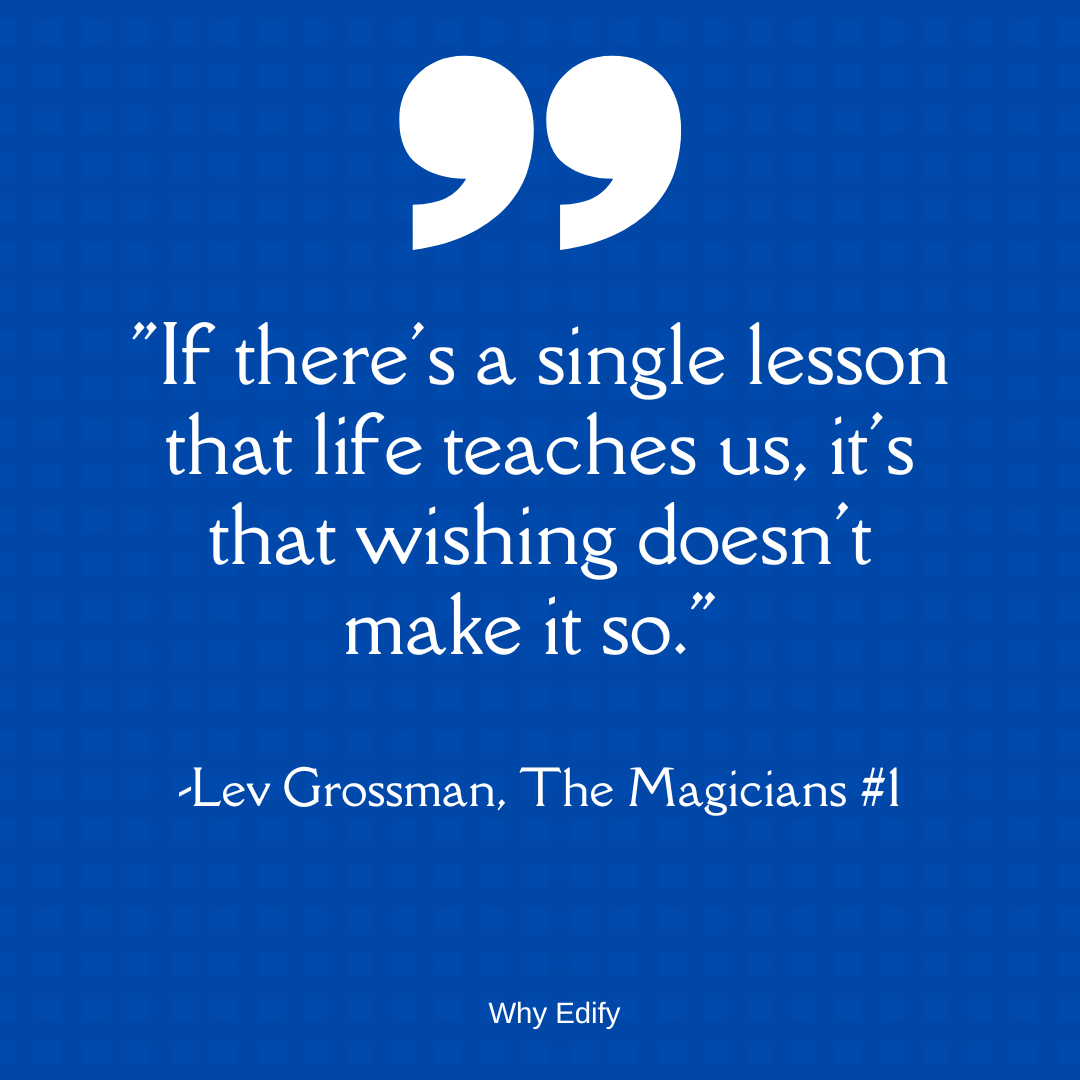 "If there's a single lesson that life teaches us, it's that wishing doesn't make it so." -Lev Grossman, The Magicians #1

---
Favorite Things
🧠 Learning - Every time I attend a conference I'm reminded of some of the reasons I became a teacher. I love learning and I've always liked being in schools. It felt great to be a student again.
🤣 Humor - These test answers will bring a smile to your face. Some of them wouldn't earn a high grade but are certainly a sign of intelligence.
🧰 - SLINT Lapel Microphone 2 Pack- Clip-On Microphones* - These were used in a podcasting session I was in this week. The teachers placed these lapel mics on popsicle sticks to turn them into microphones. Genius! Now to start tinkering with a podcast.
❤ Enjoy this post?
Forward to a friend
and let them know where they can subscribe (hint:
it's here
). Send comments or just say "Hi" on Twitter -
@jeremyajorg
. If you haven't checked out the subscriber resources take a look
here
👀. Why Edify is a reader-supported publication. You can show your support by sharing this article,
buying me a cup of
☕, or shopping for some of
my favorite gear
🙏.